Dogs are ready and waiting to lend a helping paw at any given moment, and yet they ask for so little in return. A couple of scoops of kibble every day, a few scritches here and there – it doesn't seem like all that fair of a trade, honestly. Maybe you try to even the score by handing out some occasional table scraps, or going to the dog park even when you'd rather stay in watching Netflix. But Aaron Franks, a father to both humans and dogs, gave back to his pups in a way we all wish we could.
In a post he shared on Facebook, Franks presented the result of two years of hard work. Think MTV Cribs, but for dogs (which is absolutely a show we need). Franks built his three dogs a freaking mansion, and it's jam-packed with everything a dog could ever want.
In his post, Franks explains that the dogs are part of his family. That completing the dogs' house "almost completes our home that we've been working on for 10 years."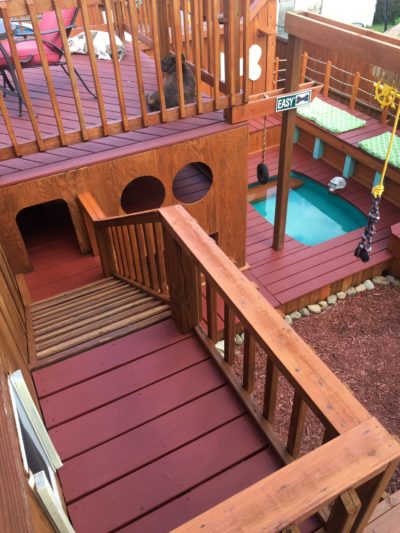 Obviously, this is no ordinary dog house. The description of this bad boy – sorry, this good boy – reads like something straight out of a luxury resort pamphlet for dogs.
"It's a 3 story play area," Franks explains. "It has 3 entrances, it comes equipped with electricity, running water, 3 swings, in-ground pool, 2 security cameras, indoor staircase with ramp, fire hydrant, pirate ship wheel…"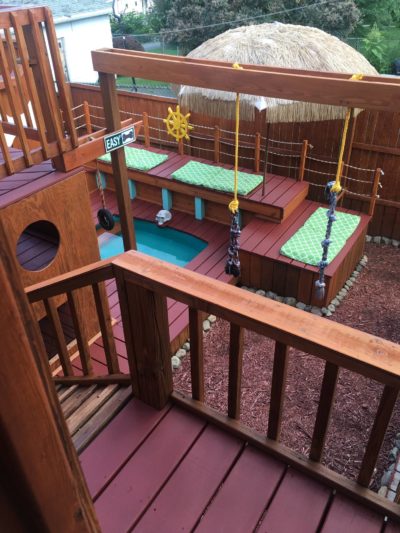 The dog mansion has plenty of room for lounging, food, and water, even some "rabbit escape holes" for their furry entertainment to make a safe getaway. Franks shared several pictures of his dogs' crib, and next-level doesn't even begin to cover it. The dogs are pictured lounging poolside (!), clearly enjoying the fruits of their talented human's labor.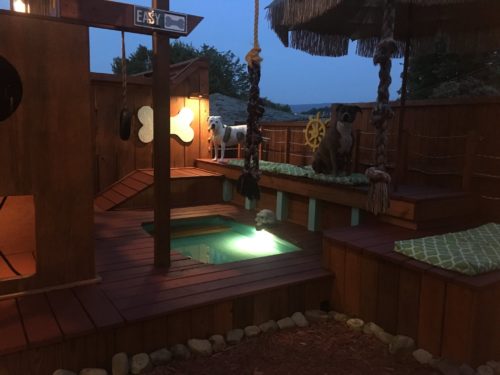 Franks' post has been shared over 250,000 times, with dog lovers around the world pawsing to stare in complete and total awe. If this is what "being in the dog house" means, please sign me up.