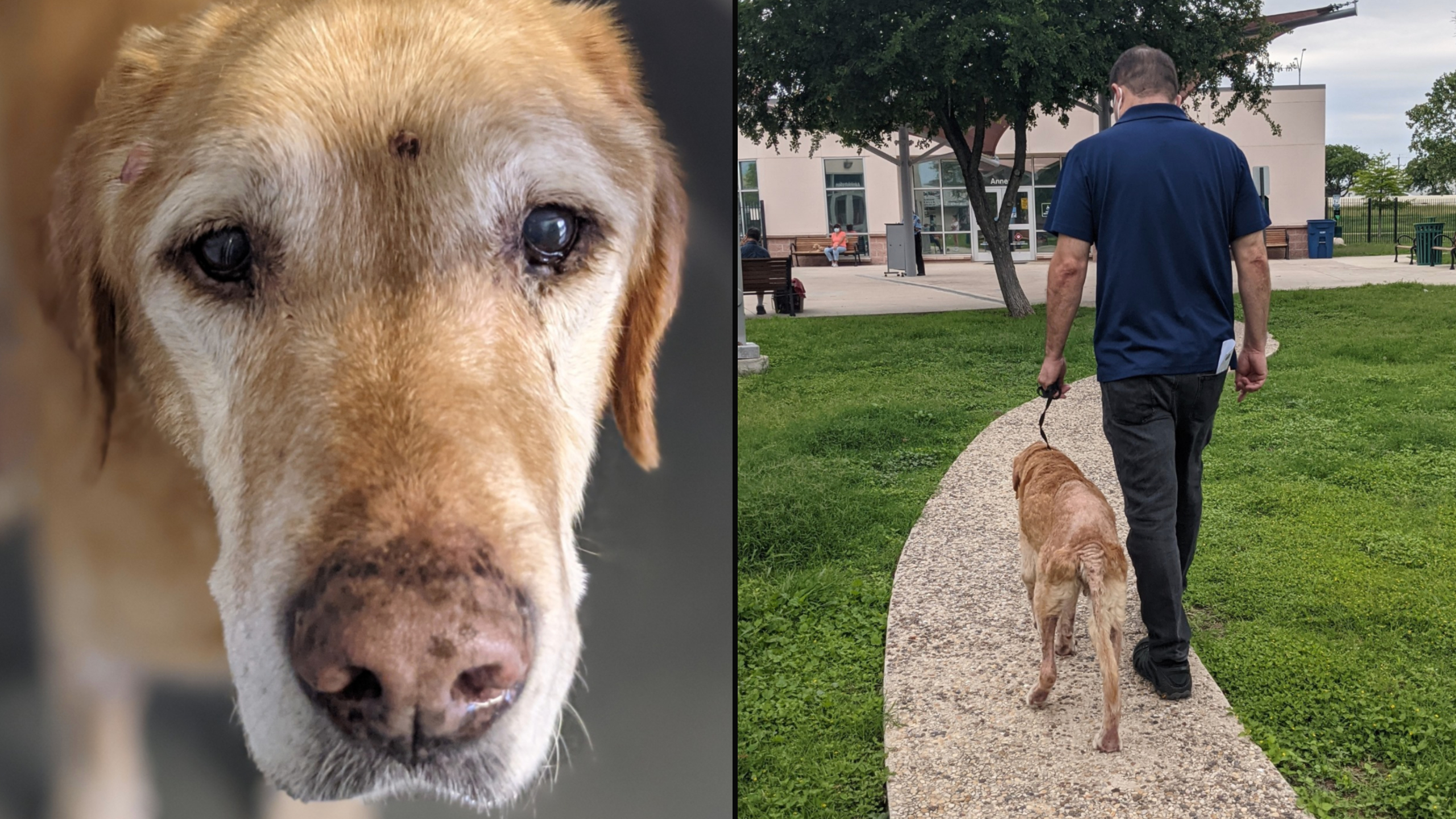 Credit: Facebook/SanAntonioACS
Homeward Bound is one of the more memorable classic 90s movies. The real-life version may not be as funny, but is just as heartwarming, as one man learned when he was reunited with his labrador more than a decade after they were separated.
David Calderon, from Texas has spent years missing Samson, a sweet-faced lab who was stolen a decade ago. But, thanks to "the power of microchipping," Animal Care Services in San Antonio was able to connect with David when Samson turned up, and make an amazing reunion happen.
Calderon said Samson escaped from their fenced-in yard several times as a rambunctious three-year-old pup, but never made it far before he was recovered. When he went missing, the family put up signs and searched for weeks, and never gave up hope they'd find him.
"Years would go by and we were still talking about him and we'd look at pictures of him," Calderon told reporters. "I never completely gave up hope."
Now Samson is 14-years-old, and Calderon was heard saying "our best years were taken from us," which is heartbreaking; but he plans to give the dog the best life possible for his remaining time. Samson wasn't in great condition when he was found, but his rightful family has been caring for him well and he's showing signs of recovery.
"I never lost hope that I was going to get him back, somehow, someway."
Like any great pet movie, Samson made it home to his family in the end, and will spend whatever time he has left before the credits roll with people who will give him the world.