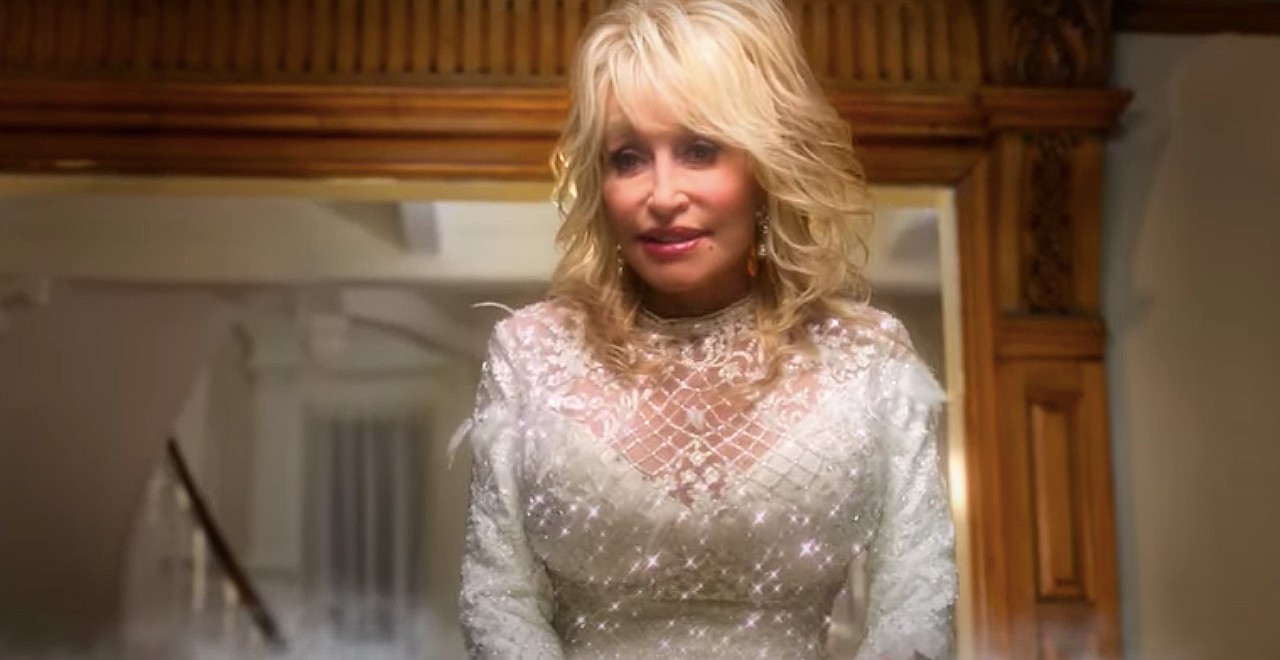 Credit: YouTube/Netflix
We need to talk, and it's important. It's time that we sat down and had a nice long chat about Dolly Parton. Let's start by saying that it truly doesn't matter whether or not you like her music – you can be an enormous Dolly Parton fan simply because she's an incredible human being. With her massive success over 50+ years, Parton could probably be a billionaire if she wanted to at this point. But the country singer has more important priorities and pours her money and energy into helping others.
Over the years, Dolly Parton has committed herself pretty equally to both her music career and her extensive philanthropy. She's passionate about education, founding the Dollywood Foundation in 1988 to increase graduation rates in her hometown. She started Dolly Parton's Imagination Library in 1995, which now provides free books to kids up to 5 years old around the world
Parton explains on the organization's website, "When I was growing up in the hills of East Tennessee, I knew my dreams would come true. I know there are children in your community with their own dreams. They dream of becoming a doctor or an inventor or a minister. Who knows, maybe there is a little girl whose dream is to be a writer and singer. The seeds of these dreams are often found in books and the seeds you help plant in your community can grow across the world."
Outside of education, Parton has worked in animal conservation, performed at countless benefit concerts for a multitude of causes, raising money for families impacted by wildfires, and now, Dolly Parton is apparently out there saving lives. More specifically, the life of a 9-year-old actor named Talia Hill.
While working together on Netflix's "Christmas on the Square," the 9-year-old found herself directly in the path of a quickly-approaching vehicle. In an interview with Inside Edition, Hill recalled the harrowing moment.
"We were on-set, and I was at the hot chocolate station, and they said, 'Go back to your beginning positions. So, there is a vehicle moving, and I was walking, and then somebody grabbed me and pulled me back. And I looked up, and it was Dolly Parton," said Parton's young co-star.
Hill and her family were in awe, terrified at what could have been, and grateful for Parton's quick action. Tearful and thankful, Hill's mom marveled at the fact that Dolly Parton had just saved her daughter's life.
In typical Dolly Parton fashion, she remained calm and comforted the shaken actor. Pulling Hill in close, Parton said "Well, I'm an angel, you know," referring to her role in the film. There is truly no better role for this big-hearted, big-haired celeb than a literal angel.