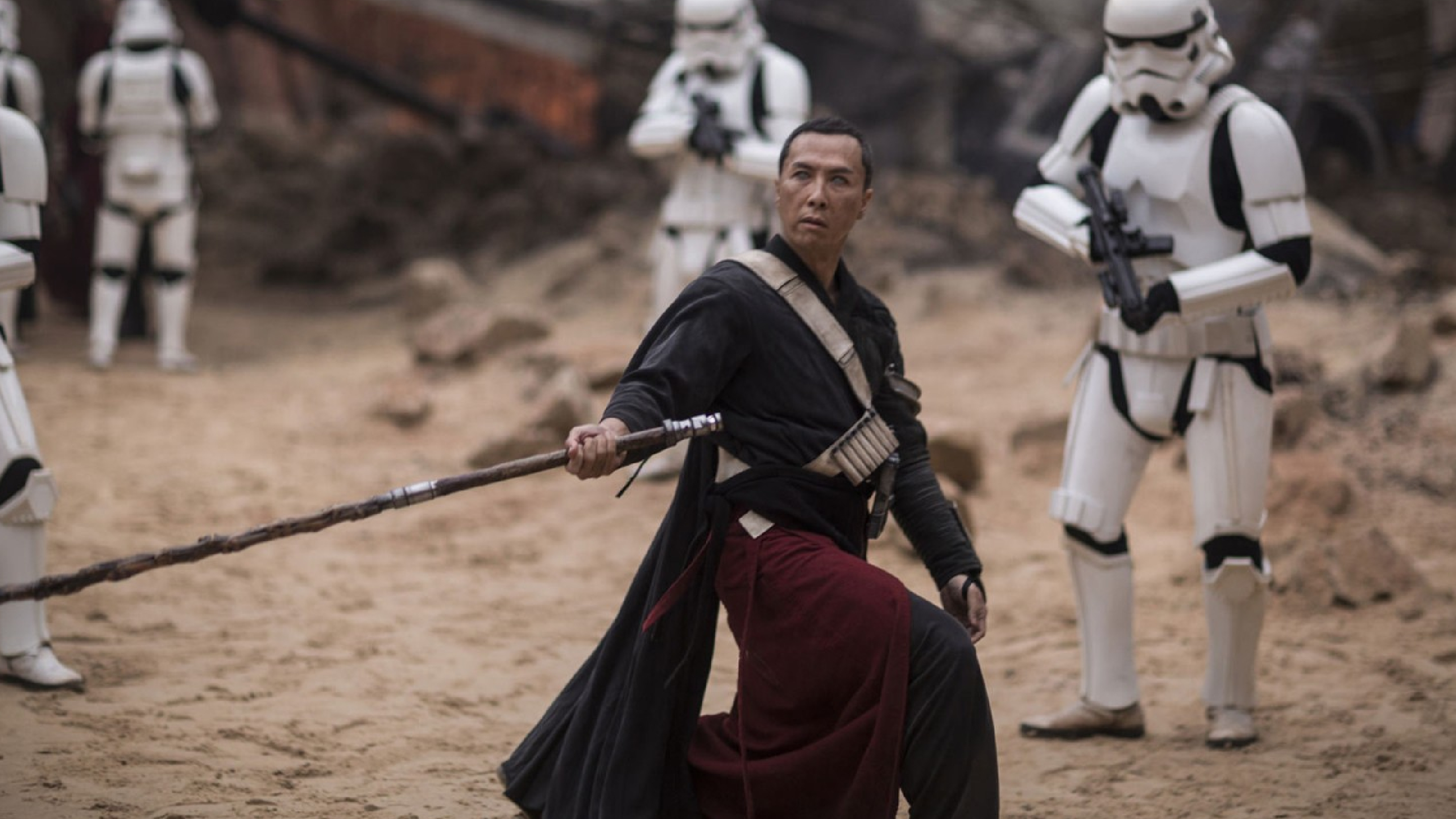 Credit: Disney
John Wick is making friends. Legendary martial arts movie star Donnie Yen has joined the cast for John Wick 4, according to Deadline. Yen has been involved in some of the most incredible martial arts scenes in movies (he's had some great fights with Jet Li) and will be bringing those skills to a universe where they could *conceivably* come in handy. Let's just say he's not being cast in a John Wick movie to play a bumbling, comic relief sidekick.
Of course, many may know Yen from his more recent work, including the live-action remake of Mulan, and who are we kidding, probably from his role in "Rogue One: A Star Wars Story." He plays the force-wielding blind warrior Chirrut Imwe, in a memorable performance battling against the Empire.
EXCLUSIVE: Donnie Yen (@DonnieYenCT) has been set to star with Keanu Reeves in John Wick 4 (#JohnWick) for @Lionsgate https://t.co/BJvIVPKoHs

— Deadline Hollywood (@DEADLINE) June 3, 2021
In the John Wick world, Yen will stay on the right side of good vs. evil, as he is joining the franchise as an old friend of Keanu Reeves' assassin Wick. He's a friend who shares the same history as John Wick and many of the same enemies. I cannot wait to see what the two will do to those enemies.
The film's director said they are very lucky to have Yen joining the film, and a producer said he will bring "a vibrant and powerful energy to the franchise. We were determined to bring him on board and are thrilled for the opportunity to have such a major talent to collaborate with Keanu."
The film shoots later this summer in France, Germany and Japan.