Drew Brees' Kids Announce His Retirement From the NFL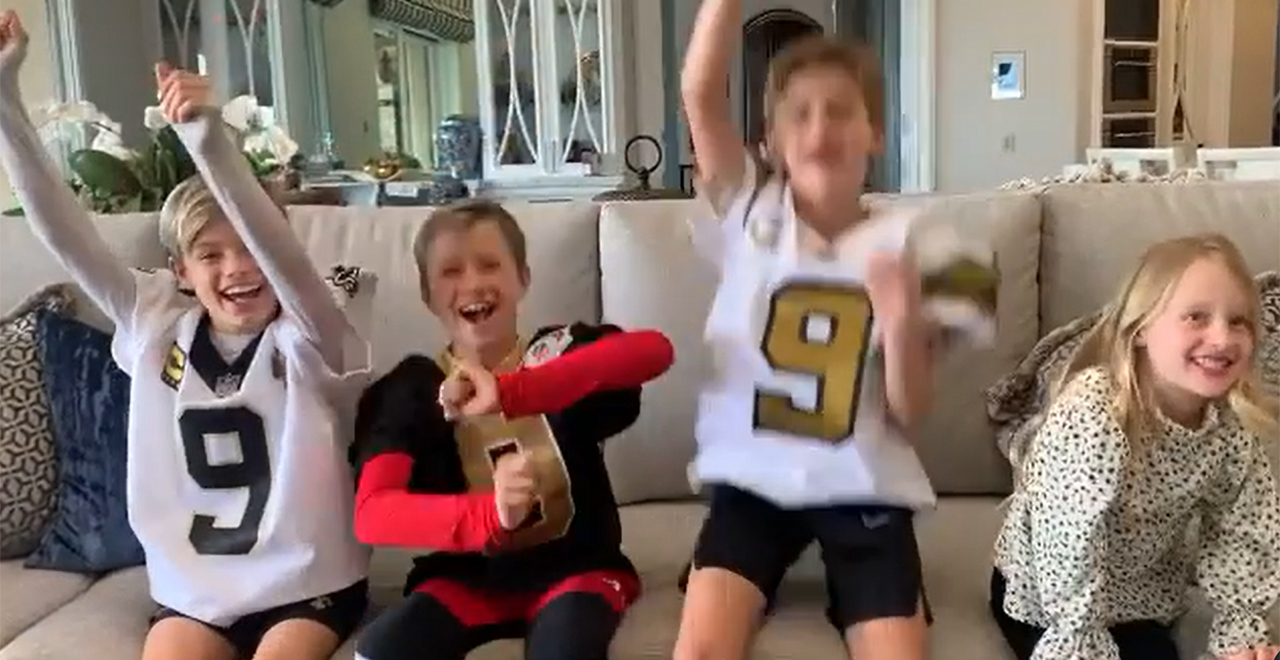 It's the age of the invincible athlete. LeBron James has been playing at an elite level for nearly two decades. Tom Brady just won his 7th Super Bowl at the age of 43 and he's not done playing, even when so many of his contemporaries are. The latest to hang up his cleats? Drew Brees.
Brees and Brady's names are all over the record books, and were exchanging leads all season long. But after breaking a few ribs earlier this past season, and no long being able to perform to his own high standards. The 42-year-old longtime Saint has decided to retire after 20 seasons in the NFL, 15 of them with New Orleans.
He started with the San Diego Chargers, and after a torn labrum and doubts about his health led the Saints to move on to Philip Rivers, Brees signed with New Orleans and quickly proved that he had completely recovered. He led the Saints to a Super Bowl in the aftermath of Hurricane Katrina and went on to set passing records left and right, consistently putting up huge numbers in Sean Payton's offense and making 13 Pro Bowls.
As much as he meant to football fans, Brees always meant a lot to the city as a whole, and always put his family first. That was as apparent as ever by his retirement announcement, which he shared in his Instagram page, via a video featuring his four young kids celebrating the fact that their dad would now be home.
He wrote:
"After 20 years as a player in the NFL and 15 years as a Saint, it is time I retire from the game of football.
"Each day, I poured my heart and soul into being your quarterback. Till the very end, I exhausted myself to give everything I had to the Saints' organization, my team and the great city of New Orleans. We shared some mazing moments together, many of which are emblazoned in our hearts and minds and will forever be a part of us. You have molded me, strengthened me, inspired me, and given me a lifetime of memories. My goal for the last 15 years was striving to give you everything you had given to me and more.
"I am only retiring from playing football, I am not retiring from New Orleans. This is not goodbye, rather a new beginning. Now my real life's work begins!"
Check out the video:
View this post on Instagram