Oh God, Someone Made UNO a Drinking Game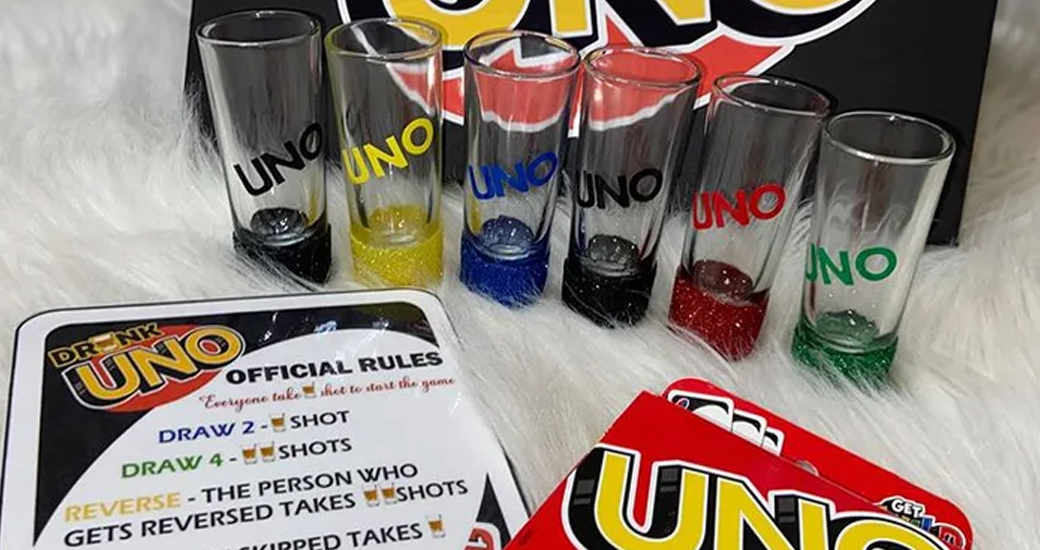 Well, now there's a UNO drinking game. You just shuddered, didn't you? You heard "UNO drinking game" and your brain went right to the Wild Draw Four card and you shuddered. Yes. It's as brutal as you think.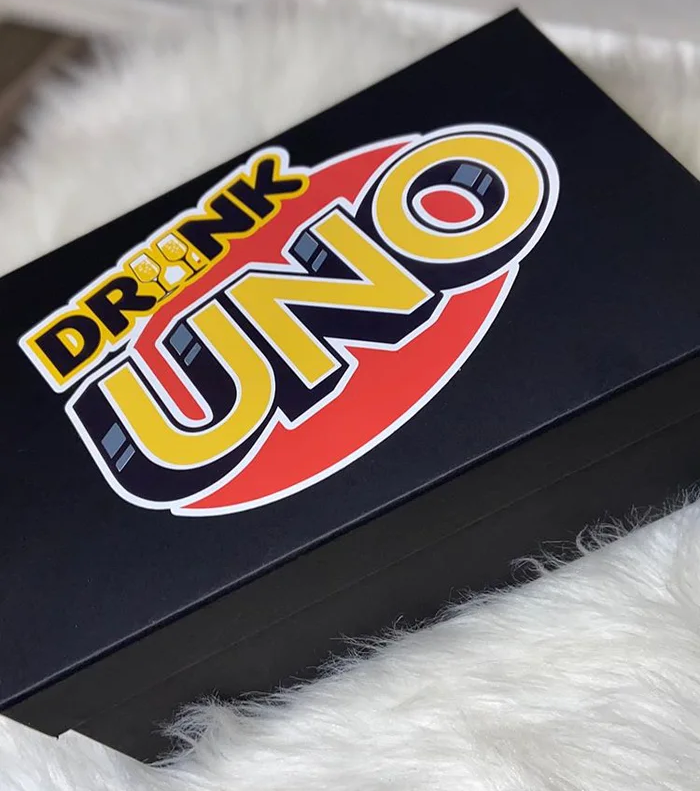 The good folks at Spriinkle Me Piink have taken the classic card game — a game rooted in alliance, betrayal, rage, and sadism — and added booze.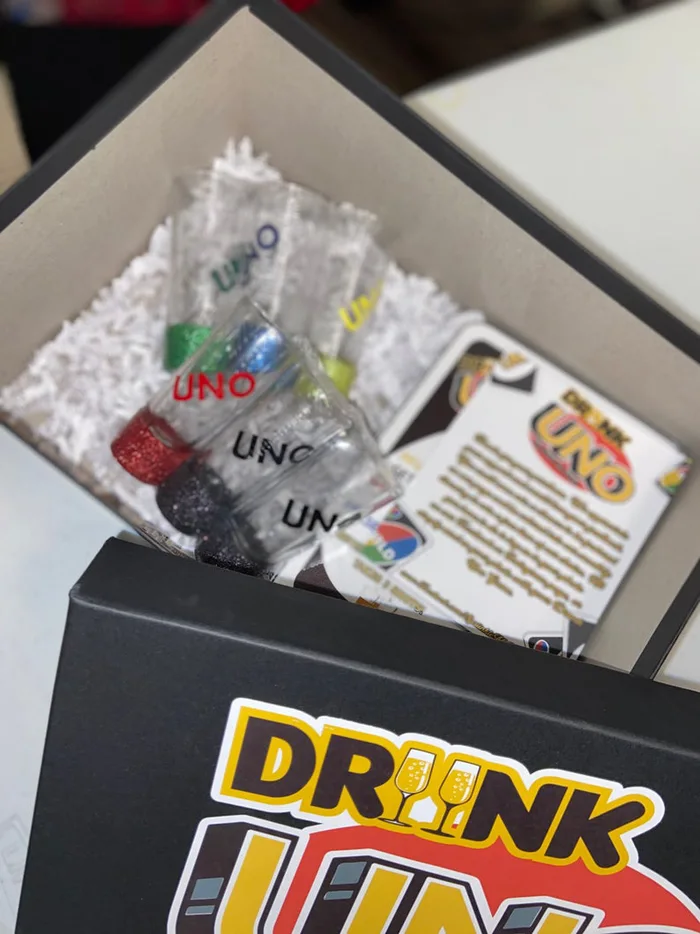 The rules are as follows:
DRAW TWO: Take one shot. No biggie.
DRAW FOUR: Take two shots and thank your lucky stars it wasn't four.
REVERSE: Whoever gets reversed takes two shots. We're not sure if "gets reversed" here means the person who didn't get to go or the person you reverse it back to. Either way, someone's calling you a dick.
SKIP: The person who gets skipped takes a shot.
FALSE UNO: This is when someone has one card left but forgets to say "UNO." It's an honest mistake and we've all been there. No sweat. Just be more mindful next time. Just kidding, that's three fucking shots.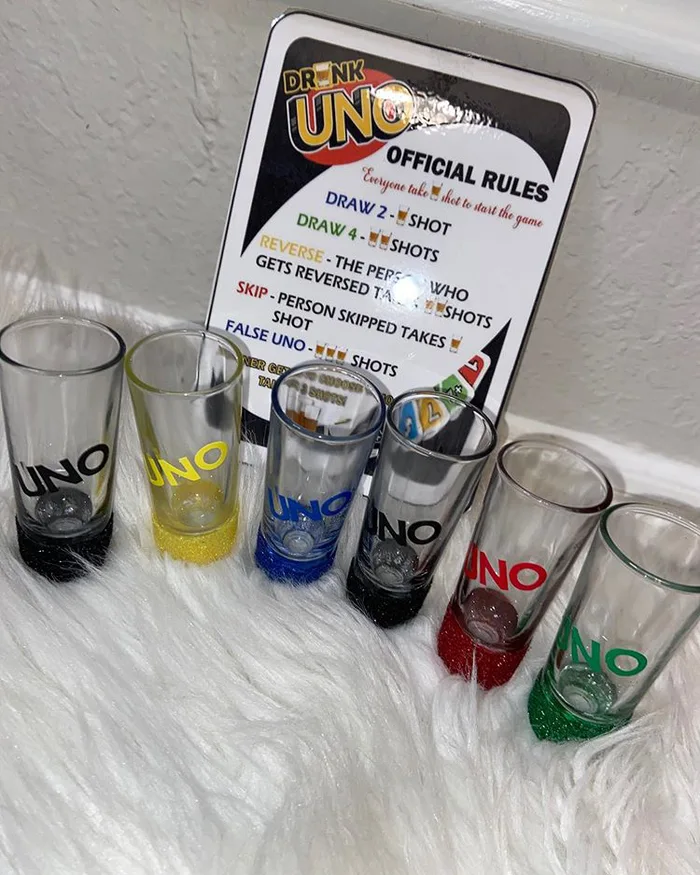 The set, currently $26.12 on the Spriinkle Me Piink Etsy store, comes with a box of UNO cards, one laminated rule card, six UNO shot glasses, and custom Drunk Uno carrying case personalized with your name.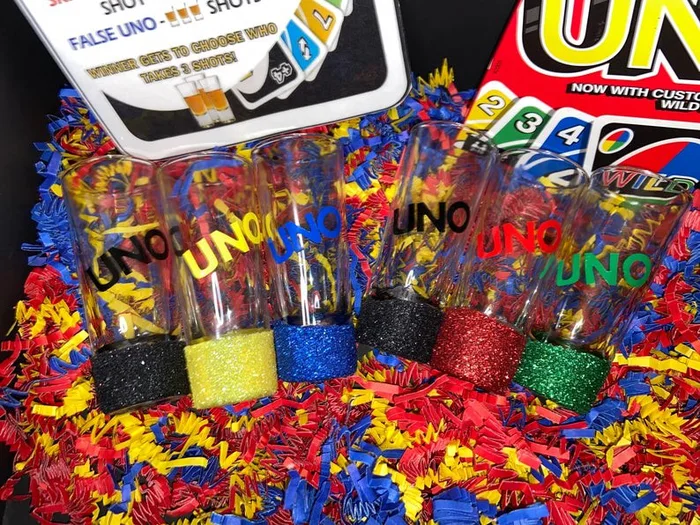 We know some of you are thinking, wait a minute! In UNO, if Player 1 throws a Draw Four, and Player 2 throws a Draw Four on top of it, Player 3 then has to draw eight cards. Will Player 3 have to take four shots? What if Player 3 has a third Draw Four card? Does Player 4 then take six shots? I'm not taking six shots.
And to those people we say hey: those cards say wild for a reason.