Dunkin Introduces 'Snackin' Bacon' and It's… Well, It's Bacon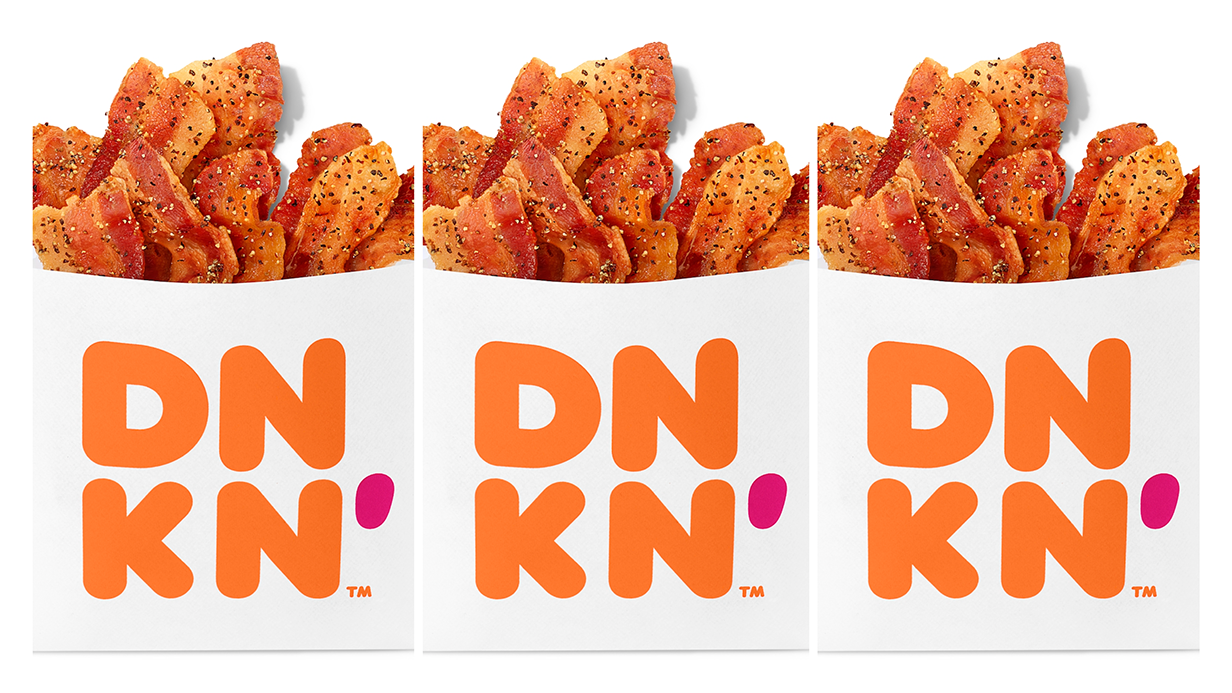 From breakfast to burgers to salads, fast food chains have been tossing bacon into recipes for years, but it seems strange that we haven't seen just BACON as a menu item before. Well, our friends over at Dunkin' have decided to change that.
Yes, in what appears to be a genius marketing strategy, the coffee and donut chain has decided to say, "F*** it, give 'em a sack of bacon," and that's exactly what it is.
Snackin' Bacon is eight half-strips (equal to four full strips) of "high-end bacon" in a convenient little sleeve for "on-the-go snacking ease." It's so simple, you'll wonder why no one has considered tossing fatty pork strips into a french fry bag before.
"Our Snackin' Bacon starts its journey smoked with natural cherrywood. It's then treated to our sweet and savory blend of brown sugar and black pepper seasoning, creating a delightfully caramelized bacon our fans know and love from our Sweet Black Pepper Bacon Breakfast Sandwich."
A bag of bacon, while lacking any bells or whistles whatsoever, definitely makes a lot of sense. Not only are no other major fast-food breakfast chains offering a protein-rich snack like this, but it only costs $2.49 – perfect for anyone who prefers more savory items than what's traditionally on Dunkin's donut-heavy menu.
So, if you're achin' for some bacon (and let's be honest—who isn't?), stroll on down to your local Dunkin' and pick up a batch of Snackin' Bacon for yourself. Your taste buds will thank you even if your arteries won't.