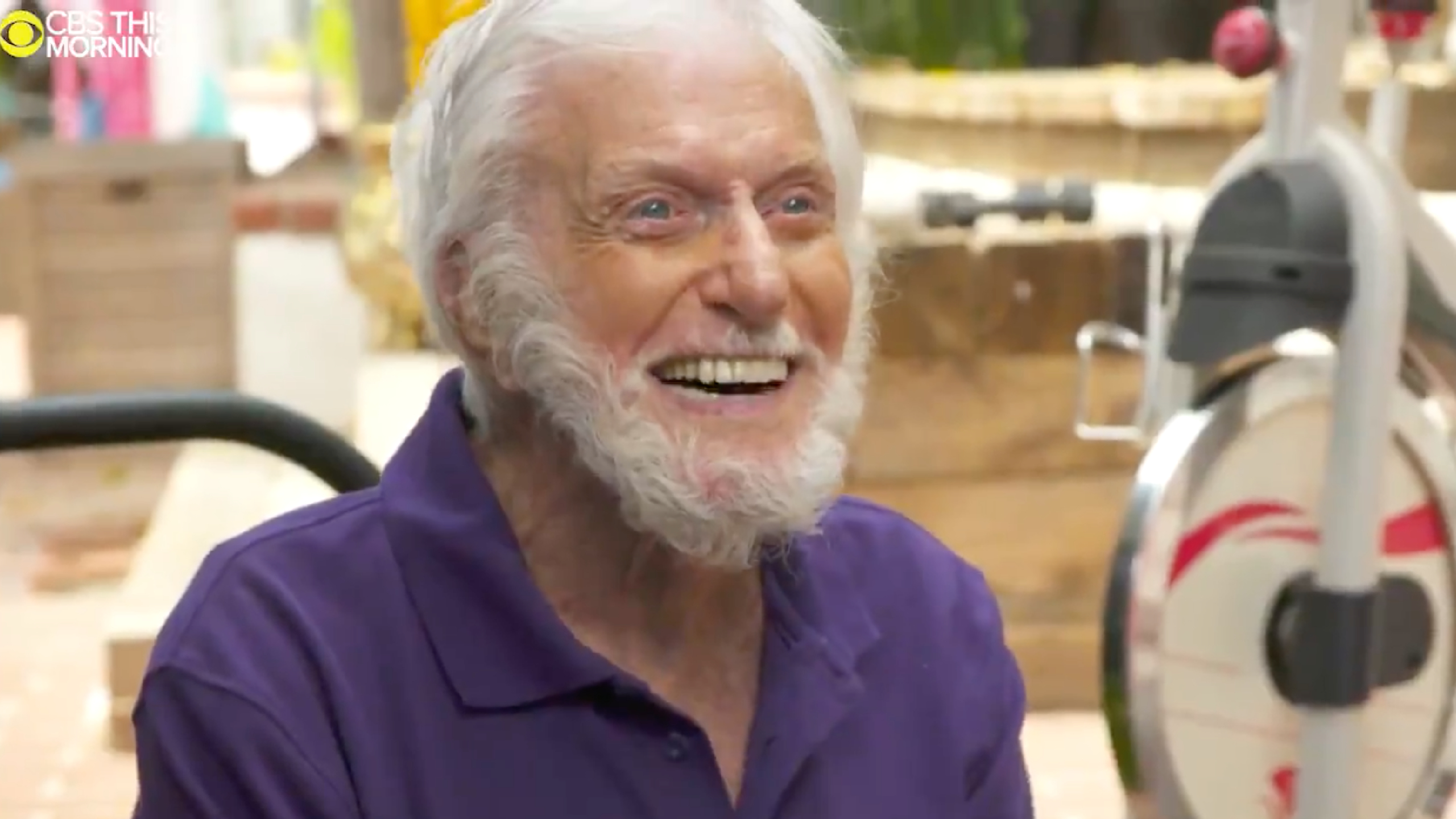 Credit: Twitter/CBSThisMorning
Hollywood legend Dick Van Dyke is proud of one thing these days; that even at 95 years old, he's still singing and dancing. And the man is getting after it with his workouts to stay in shape, as he exhibited during a recent interview with CBS This Morning.
"I'm 95, and a lot of my friends won't do these," he said during the interview, while he was showing off his fitness routine and flexing with some sit-ups.
"So all you old guys out there, listen to me, I'm telling you: You can keep going for a long— I'm still dancing! And singing!"
Is there anyone better than DVD? The guy openly campaigned for LeVar Burton to get his guest-hosting slot on Jeopardy!. He also handed out cash to job seekers.
He's just a pure delight.
At 95 years old #DickVanDyke is still kicking — literally.

The Kennedy Center Honoree showed us his daily workout routine, which he says keeps him dancing and singing.

See his conversation with @AnthonyMasonCBS Tuesday on @CBSThisMorning. #KennedyCenterHonors @KenCen pic.twitter.com/K1f2QHVyGt

— CBS This Morning (@CBSThisMorning) June 1, 2021
The interview was to promote an honor he received from the Kennedy Center to recognize his lifetime of contributions to American culture. He said he considers himself to be an active actor, even pointing to his cameo in 2018's "Mary Poppins Returns" as an example.
He said he was given three different versions of his dance routine, and he took the hardest one because he wanted to 'prove he could do it.'
Some people would rest on their laurels in their mid-90s. They would quietly reflect on a life well-lived. Not DVD. The guy is taking everything this world has to offer and is enjoying it immensely for as long as he's here, which is truly inspiring.
"I'm looking forward to 100," he said in the interview. And while he may be looking forward to it, hopefully, he knows how much the rest of us are looking forward to seeing him at 100, still singing and dancing.