Like Fine Wine, This Extremely Fashionable Couple Only Gets Better With Age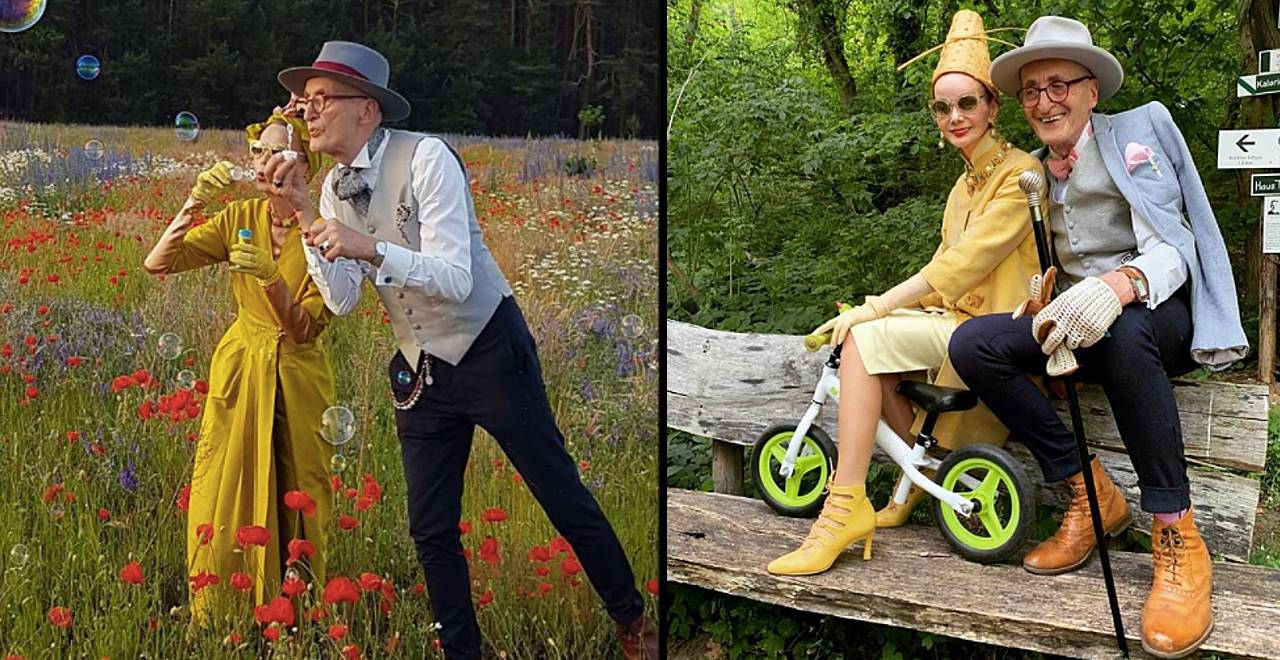 Most people on some level have an aversion to the idea of aging. Maybe you're afraid of your looks changing, or that you won't be able to do everything you enjoy doing now. The reality is, getting older is inevitable – but aging doesn't mean that you suddenly have to start missing out on things you love. In fact, sometimes the best opportunities present themselves after you've already gone gray. Or maybe you're the type that refuses to slow down, chasing adventure at any age. For this Berlin couple, getting older meant finally being recognized as the fashion icons they are.
Britt Kanja and Günther Krabbenhöft are the epitome of the idea that age is just a number. Not only have they taken the world by storm with their incredible sense of style, but they are both extremely active in their daily lives. Günther is known for dancing pretty much non-stop, sometimes for hours upon hours each day. He hasn't always been this active – in fact, Günther didn't discover his love of dancing until much later in life.
View this post on Instagram
Günther has been dubbed the "Hipster Grandpa" after a tourist posted a photo of him looking debonair as ever waiting on a subway platform in Berlin.
View this post on Instagram
According to her Instagram page, Britt a "Creative Icon of Style at Berlin's Art, Party, and Cultural Scene." She's also a model, club owner, and adorably, a roller skate enthusiast.
View this post on Instagram
The dapper couple has been known around Berlin for years, but it wasn't until 2015 when they were thrust into the world-wide fashion scene after Vogue's Instagram page shared their photo. The photo accumulated over half a million likes, solidifying them as international fashion icons.
Not only is this couple incredibly well-dressed, but their photos have both a sophisticated and joyful energy that leaves their fans wanting more. They are often quirky, always elegant, and definitely make it harder to justify wearing sweatpants every day.
View this post on Instagram
The draw of this couple extends far beyond what they're wearing – their pictures are so full of energy, it's hard to look away.
View this post on Instagram
Günther explained to Sueddeutsche that a big reason he dresses the way he does is to reflect how he feels inside. He often considers "whether it's all in harmony," and makes sure his outward appearance reflects who he is.
View this post on Instagram
Günther's advice to the next generation? "Live wild and dangerous!" Now that we can do, if that's what it takes to become as stylish and full of life as this duo.
View this post on Instagram