Family Takes Turns Sleeping on Couch With Senior Dog Who Can No Longer Use Stairs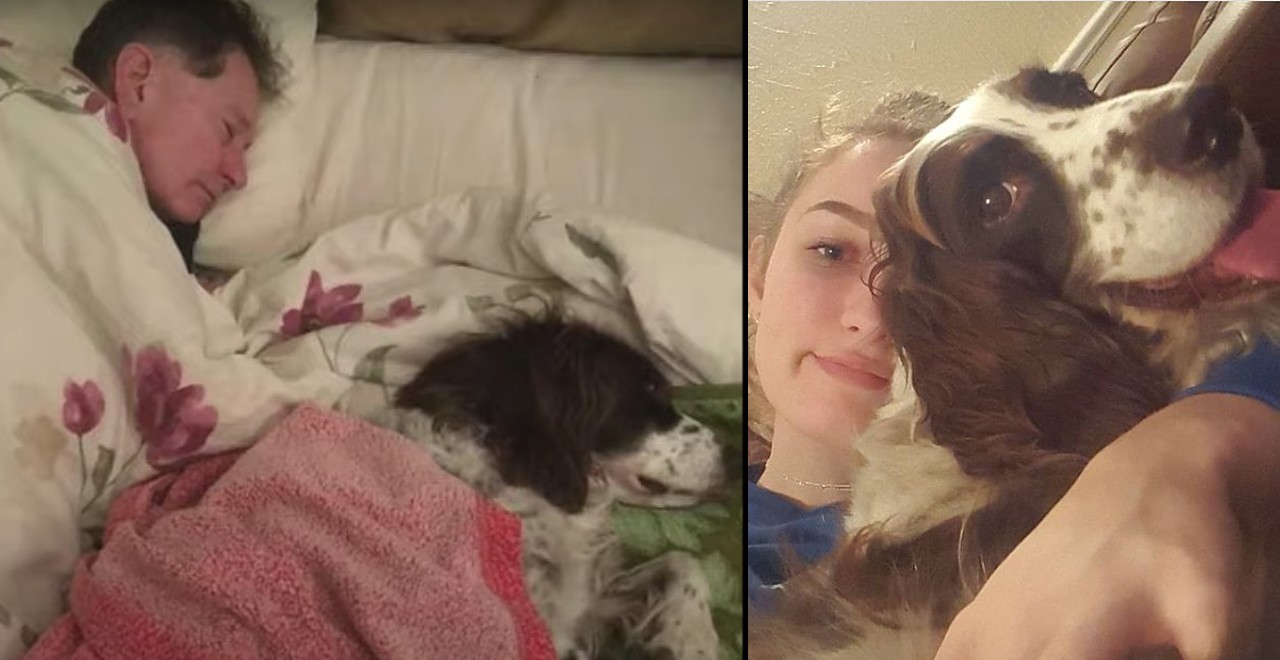 The only bad thing about dogs is that they don't live as long as humans. It's impossibly hard to reconcile the fact that we used to have to gate off the kitchen so our sneaky pups couldn't jump up on the counter and steal snacks – it seems like yesterday, but before we know it, they struggle to even climb the steps to the front door.
Nine years ago, Catherine Morris and her family adopted an adorable dog named Spike. Young Spike was nimble and energetic – in fact, he decided early on that he preferred to sleep with his humans. The determined pup jumped the gate every single night until the Morris family stopped trying to prevent him from crawling under the covers with them.
View this post on Instagram
But at 14, Spike has slowed down considerably. In recent months, he suffered two strokes that forced him to re-learn how to walk. His family tended to him, cared for him, and worked with the elderly dog to gain back some of his strength. Though Spike no longer needs to be carried around, he is still unable to climb the stairs.
View this post on Instagram
After nearly a decade of sleeping side-by-side, the adjustment to sleeping downstairs was challenging for Spike. Fortunately, he didn't have to do it alone.
"We take turns to sleep downstairs with him," Catherine Morris said on Instagram. "He's happy because he still gets his cuddles, and we're happy because we still get our cuddles."
View this post on Instagram
Morris shared a video on Instagram showing the adorable arrangement. Some days it was her snuggled on the couch with Spike, and other days her dad slept peacefully by his side. Despite two strokes and the typical struggles that come with aging, Spike is still one lucky dog.