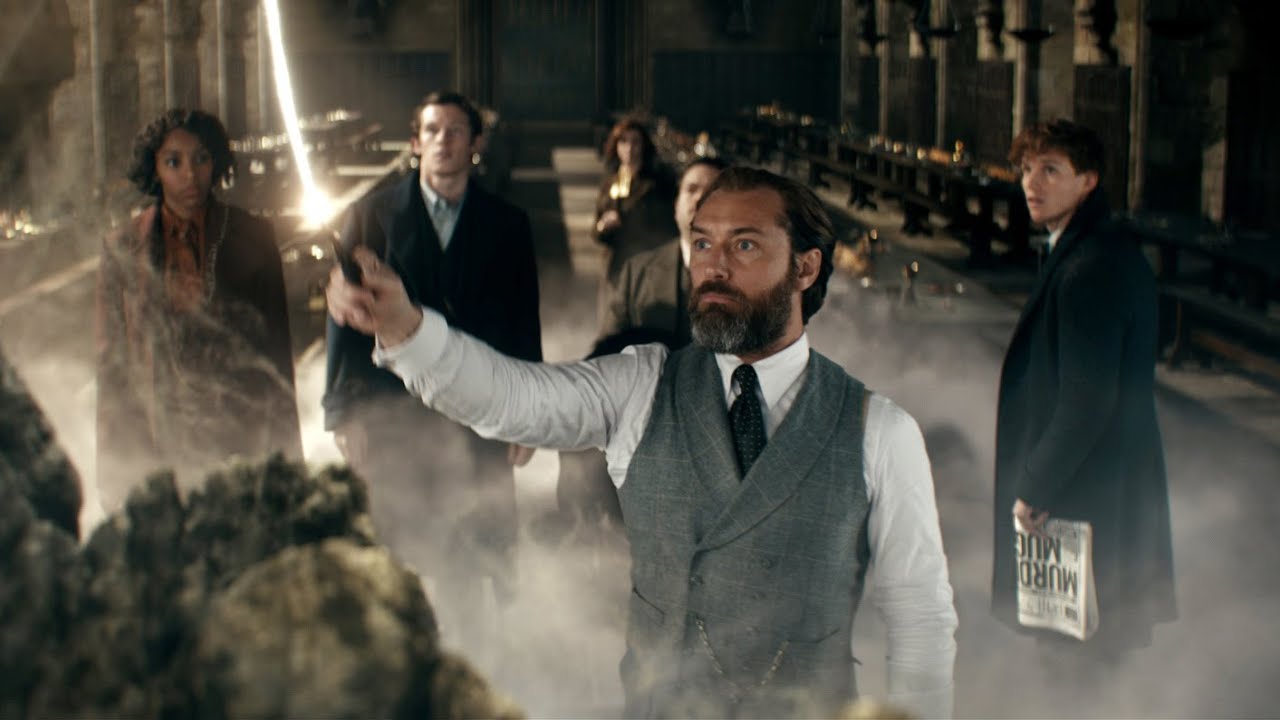 Credit: YouTube/Warner Bros
The Harry Potter franchise is the gift that keeps on giving.
Sure, the books ended years ago, and the movie adaptations followed suit, but on New Year's Day HBO Max is premiering the "Return to Hogwarts" reunion special featuring the first time the original threesome has been seen together in public since the last movie came out. On top of that, people want to see the stage show sequel get turned into a movie, and while it may take a while, that seems somewhat inevitable.
Especially if the Fantastic Beasts spin-off series continues to draw crowds.
The third installment of the Eddie Redmayne-led series is called "Fantastic Beasts: The Secrets of Dumbledore, and it hits theaters in April.
The synopsis: Professor Albus Dumbledore (Jude Law) knows the powerful Dark wizard Gellert Grindelwald (Mads Mikkelsen) is moving to seize control of the wizarding world. Unable to stop him alone, he entrusts Magizoologist Newt Scamander (Eddie Redmayne) to lead an intrepid team of wizards, witches, and one brave Muggle baker on a dangerous mission, where they encounter old and new beasts and clash with Grindelwald's growing legion of followers. But with the stakes so high, how long can Dumbledore remain on the sidelines?
Not sure it matters what that says, so long as the word Dumbledore is in it, but based on the first trailer, it looks like it will be a pretty exciting installment: