Ferris Bueller Star Alan Ruck Plays Grown-up Cameron in New Commercial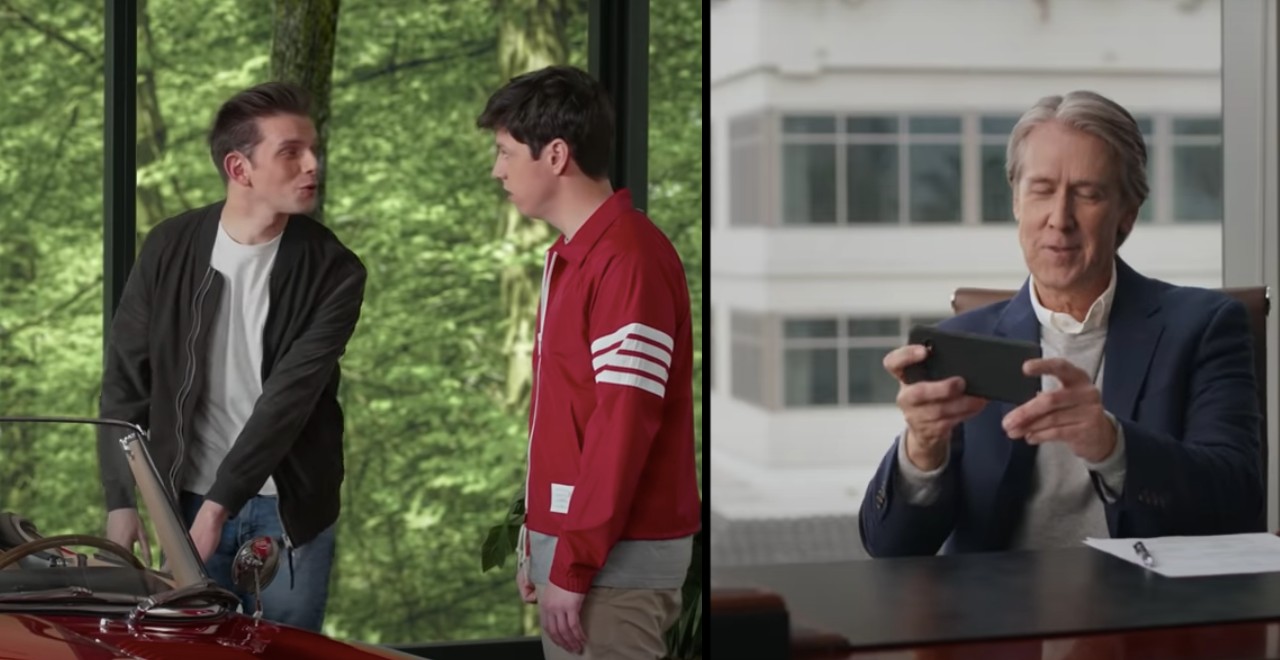 Even with all of the stress and uncertainty in the world this year, at least we can say that nostalgia has been going strong. Gaming systems from our childhoods are making a comeback, beloved movies and TV shows are being rebooted left and right – there's something comforting in the familiar, and clearly, companies are well aware.
One of the best coming-of-age movies of all time starred a young Matthew Broderick as a disinterested student who dupes his family into thinking he's sick before having the epic ditch day we still fantasize about. One of the most memorable scenes in this classic film involves Ferris attempting to rope his perpetually dejected best friend Cameron into one of his schemes.
Ferris, unwavering in his annoying persistence, pressures Cameron (Alan Ruck) into borrowing his dad's prized car. Obviously, it doesn't end well. If you haven't seen the movie, stop reading here (and go watch it, we'll wait) – they wreck the car. Well, Cameron wrecks the car. After a failed attempt at running the wheels in reverse to set back the odometer, Cameron rests his foot on the front of the car which dislodges the jack and sends it propelling backward through the window.
In Ruck's new commercial, we're taken back to the fateful moment in the garage when Ferris and Cameron find themselves alone with the pristine car. This time though, there's a surprise in store for the 1986 movie's doppelgängers.
The Cameron look-alike nervously explains just how important the car is to his dad, obviously noticing the scheming look in Ferris 2's eye. "My father spent three years restoring this car," Cameron 2 explains. "It is his love, it is his passion-"
"It is his fault he didn't lock the garage," Ferris 2 interrupts, opening the driver's side door.
"Don't even think about it," a voice rings out from a speaker. A security camera hangs from the ceiling, recording every move of the young hooligans.
"Hi dad!" Cameron 2 stammers, and finally, we see who the voice belongs to.
A grown-up Alan Ruck, who had been watching the camera's live-feed from his phone, smiles knowingly at the camera. "Been there, done that," he says.
In a press release, Ruck discussed just how different his iconic film would have been if the technology was advanced as it is today. "Smart home technology wasn't available in 1985 when we made the movie, so if they remade Bueller today the kids would have a lot of trouble circumventing LiftMaster's Secure View," said Ruck. "When I stepped into the Frye Family garage that LiftMaster recreated from the movie, I had flashbacks! I think LiftMaster picked the perfect iconic garage scene to demonstrate how Secure View and smart access solutions can provide peace-of-mind for homeowners."
Sure, it would have been more challenging for the scheming kids to carry out their ditch day plan if their parents had home security systems and GPS tracking. But there is one thing that remains unchanged about kids from any generation – they'll find a way. They always do.