Cast of Ferris Bueller Reunites, Stars of John Hughes Films Make Cameos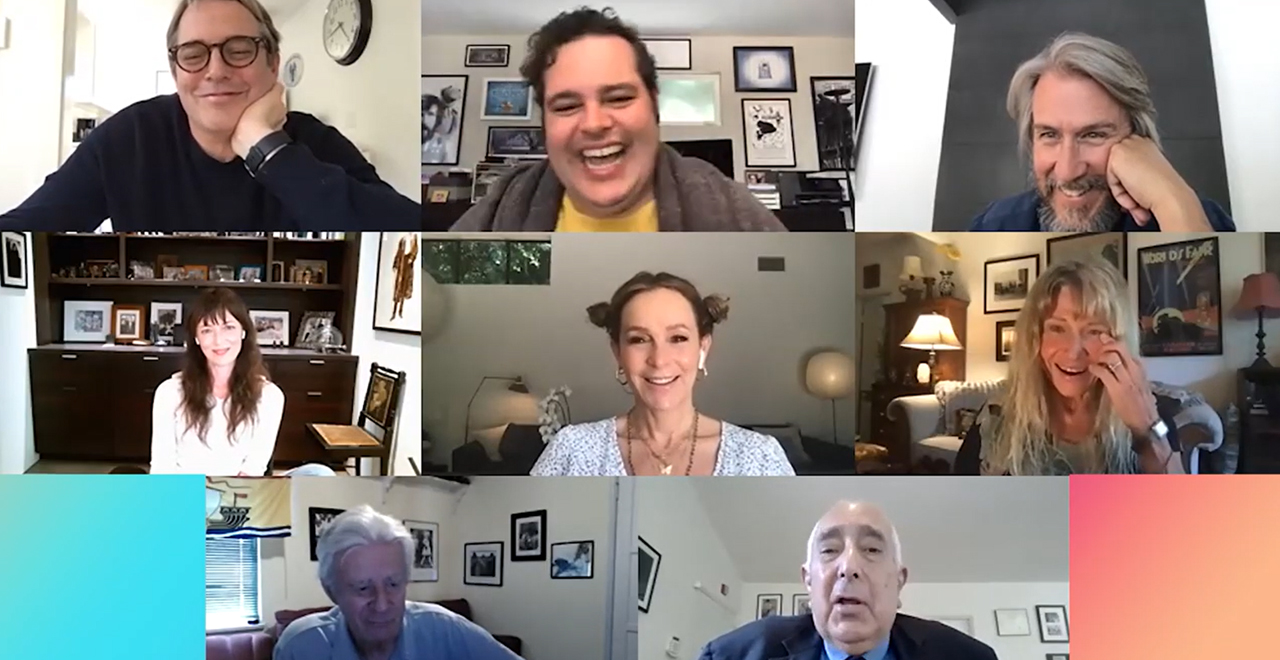 For a few months, Josh Gad has been hosting a YouTube show called "Reunited Apart" on which he gathers a bunch of cast and crew from classic movies to reminisce on camera about their experience during and after the making of the film.
An 80s kid, Gad has leaned heavily on 80s movies, hosting the casts of The Goonies, Splash, Back to the Future, and Ghostbusters (plus the non-80s Lord of the Rings), and having a blast doing it. It makes sense that the series would eventually tackle one of the most iconic 80s movies, and directors, out there, and last week, he finally called out "Bueller…Bueller" to bring together a collection of actos from John Hughes' classic Ferris Bueller's Day Off, as well as some special guests.
John Hughes helped define the 80s with his collection of teen comedies, including Sixteen Candles, Pretty in Pink, The Breakfast Club, and Ferris Bueller's. He passed away a few years ago, way too soon, but the mark he left has been indelible, and Gad and friends made sure to celebrate it.
Not only did the cast of Bueller show up, including, Matthew Broderick, Alan Ruck, Mia Sara, and Jennifer Grey, and even Ben Stein (of the infamous "Bueller… Bueller…" roll call quote), and not only does Jake Gyllenhaal quiz them all on their knowledge of the film, but at the end of the episode, a whole collection of actors who appeared in Hughes' films – Steve Martin, Michael Keaton, Chevy Chase, Judd Nelson, Anthony Michael Hall, and more – showed up to recite some of their famous lines.
Check it out: