Finally, Socks That Look Like You're Wearing Socks With Sandals
People who criticize socks and sandals simply don't get it. The infamous combo provides one's feet with the coziness of a sock while still ensuring the support and adequate breathability of a sandal. Honestly, it's the way of the future and this is a hill I will die on.
Fortunately, I'm not alone in this quest for understanding. Novelty gift company "LaughMart" is trying to break this stigma with their very own Sandal Socks.
Not for the faint of heart, these bad boys provide wearers with that proud Birkenstocks look without the hassle of actually having to slip on any sandals at all.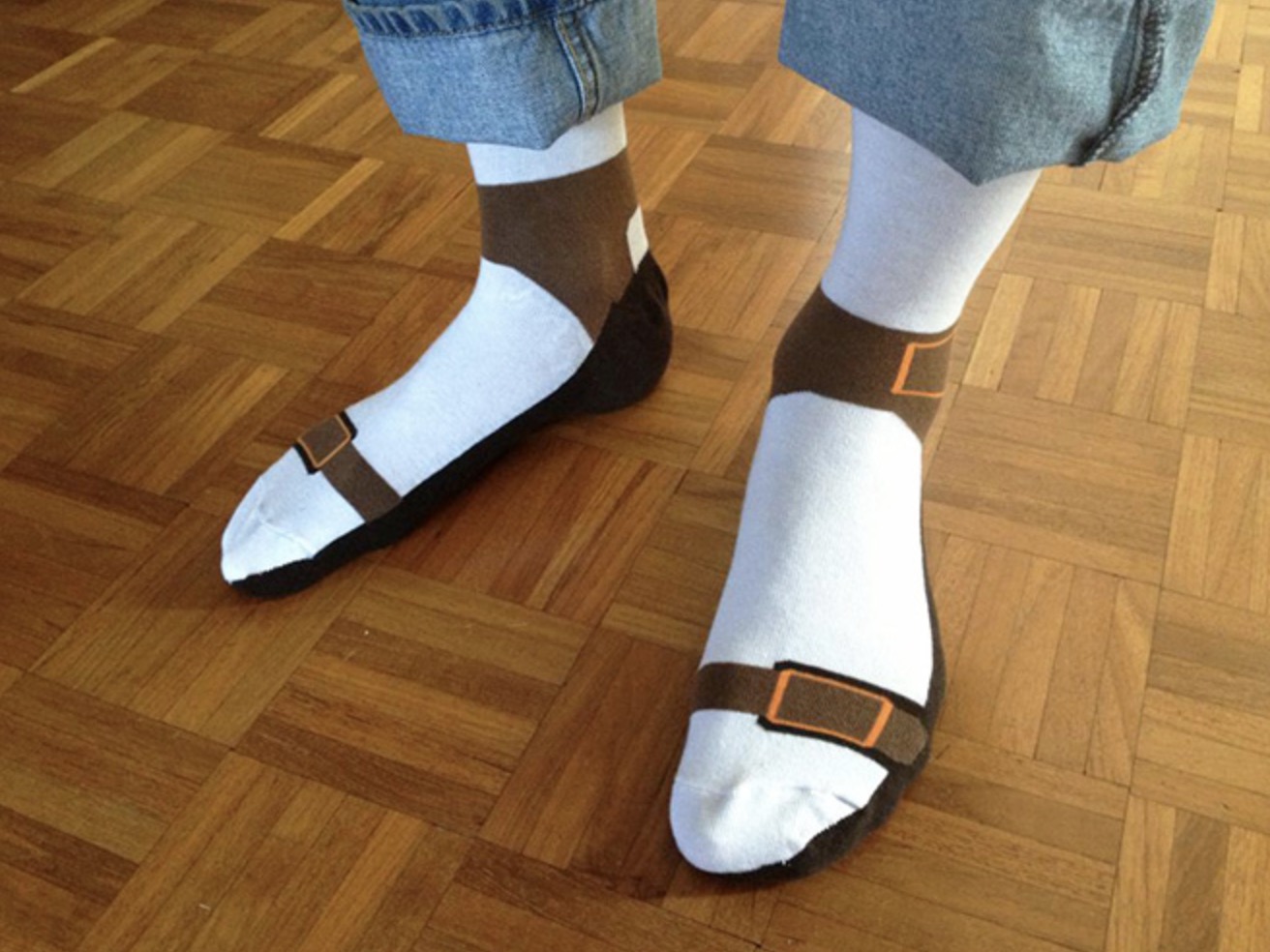 As I'm sure everyone expects, Sandal Socks are receiving rave reviews, averaging an outstanding 4.6 out of 5 stars on Amazon.
According to purchasers, many were bought as gag gifts which promptly backfired when their fashion-forward recipients promptly began wearing them with pride.
Sure, you kind of have to disregard the fact that they're useless when worn in public since any actual footwear will cover up the print, but you (and your horrified family members) will know what's down there and that's what really matters, right?
Want your tootsies to finally look and feel their best, too? Grab your own pair of sexy Sandal Socks for $10.75 on Amazon.
Just a heads up, if you buy stuff using the provided links, The Dad may collect a small commission.