After Firefighter Loses His Life, Team Organizes Parade for His Son's Birthday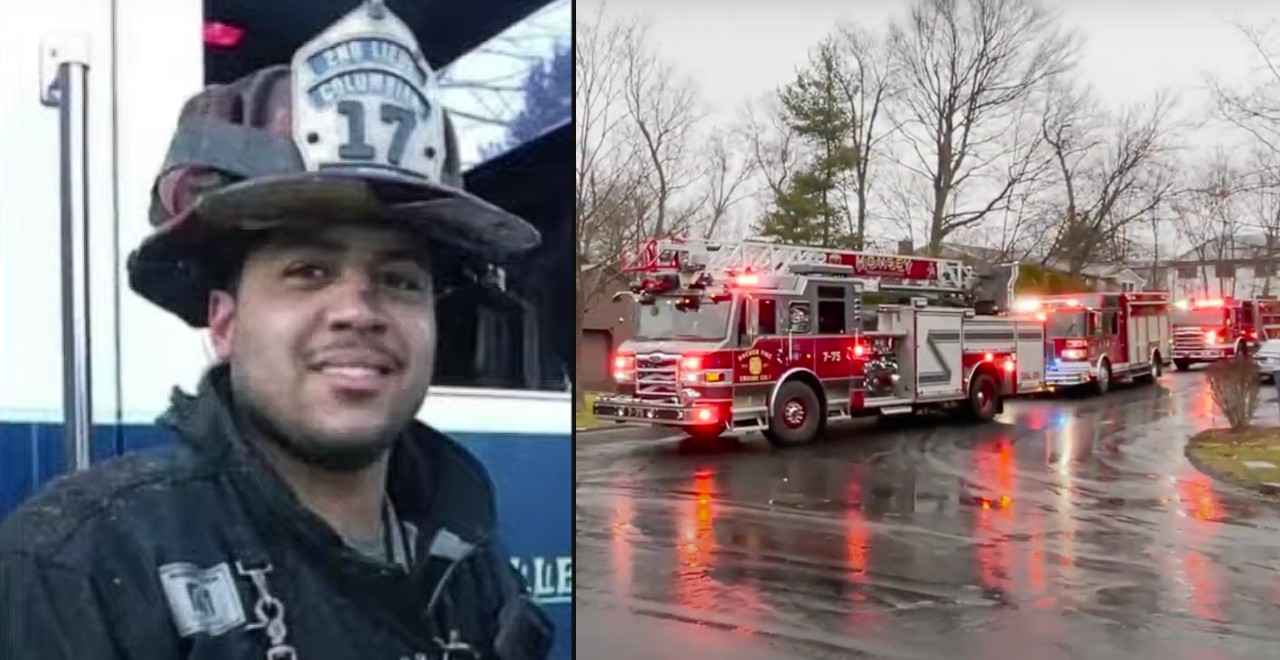 Emergency responders put their lives on the line every single day to protect their communities. First responders go through extensive training to keep them as safe as possible on the job, but there are some situations that no amount of training could have prepared them for. 35-Year-old Jared Lloyd, a Spring Valley volunteer firefighter and father of two, tragically lost his life while putting out a fire at a nursing home in late March – just one day before his oldest son's 6th birthday.
According to CBSN New York, the nursing home's alarm system was not properly set up, and emergency dispatch services were not automatically contacted when the fire alarm went off. The devastating delay allowed the fire to grow as 112 people struggled to flee from the building.
When firefighters arrived, they hit another roadblock. The water pressure was inadequate, stifling their efforts to get the growing flame under control. Jared Lloyd bravely rushed to the third floor to save a resident still trapped inside, and tragically, conditions became too dangerous for the firefighter to escape.
"This is probably the greatest joint save effort with the worst type of outcome, meaning, there were so many people saved that day, but we lost one of our own," Fire Chief Ken Conjura said.
Family, friends, and coworkers of Lloyd rallied to support the fallen firefighter. Lloyd was well known as a giver, someone who would drop everything to help those in need. A GoFundMe has been set up in his honor and has already raised over $600,000 for his two young children.
On March 24, a nearly hour-long parade of fire trucks, tow trucks, police cars, and garbage trucks drove past the fallen firefighter's home for his son's 6th birthday. With Conjura leading the way, the community rallied together to support the young boy. Some brought presents, some came with signs, some simply honked their horns and waved as they passed. The parade served as more than just a birthday celebration – it was a message of support to Lloyd's family, the reassurance that they were not alone.
"He was that guy that you could call and he would be here in a minute," Conjura said of Lloyd. "He was that guy that couldn't leave because he was afraid to miss something. He was that guy that you want to have on your team. He's going to be a big, big, tremendous loss to this department. He died as a hero."