Firefighters Save the Day When Deaf and Visually-Impaired Dog Gets Stuck in Pipe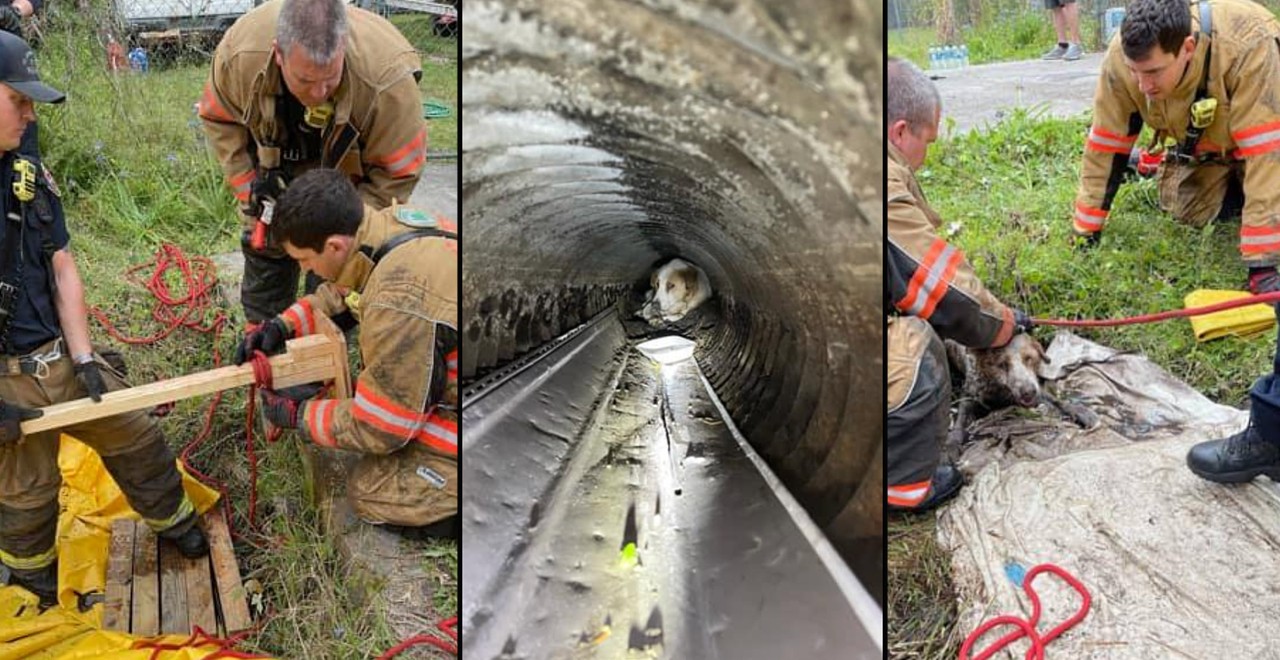 Firefighters put their lives on the line every single day, coming to the aid of those in dangerous and distressing situations. Firefighters are trained to handle a multitude of emergency situations, from car crashes to medical emergencies and everything in between. Not only do they protect the humans they serve, but firefighters frequently respond to calls involving animals in distress.
St. Johns County Fire Rescue had to get creative during an unusual call in mid-March, after a St Augustine, Florida resident made a terrifying discovery. Their deaf and visually impaired dog had managed to slip out of his home unnoticed, wedging himself in a drainage pipe.
The dog was too far into the pipe for his human to reach him, and because of his inability to hear or see properly, the pup was understandably terrified. Trapped and unable to escape the pipe, he cowered in fear as his human scrambled to get help.
Rather than waste time trying to free the increasingly anxious dog, the panicked owner called emergency services. St. Johns County Fire Rescue shared pictures from the harrowing ordeal on Facebook and celebrated their quick-thinking firefighters who saved the day.
"Engine 14, Squad 4, and USAR 4 arrived and realized the dog was located in the center of the drainage pipe. The crews work for about two hours tying to free him. He was scared and tired but not injured. He was happy to be reunited with his family!"
The comments are filled with residents and non-residents, congratulating the heroes on a job well done. "I just saw your post saving ducks now you're saving dogs," commented a Facebook user named Haley Adams. "Y'all are out here savin everybody thank you so much for your service."