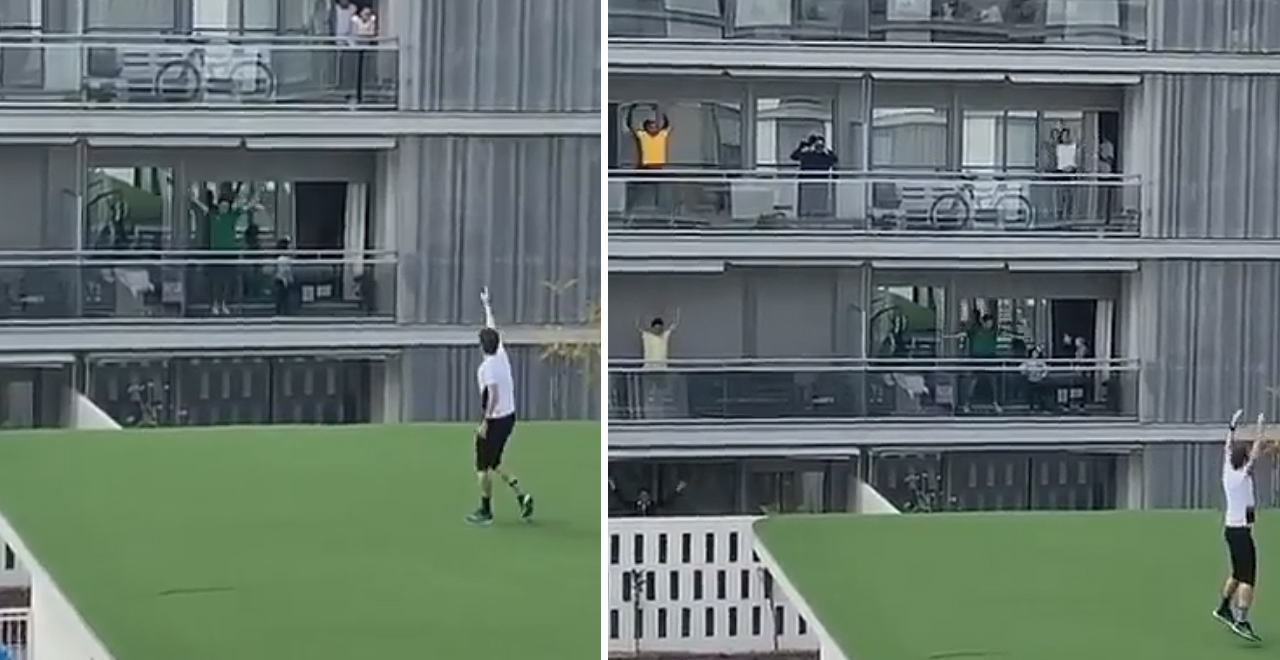 Credit: Instagram/todayshow
As the coronavirus continues to shut down everyday life around the globe, you've got to get creative when it comes to fighting off cabin fever. For some people, it may be an endless Frozen 2 marathon. Others have been singing their way through lockdowns. And in Spain, some are…working out.
One fitness trainer in Spain made news for leading group workouts from the rooftop of his apartment building. Participants in nearby buildings moved out to their balconies so they could take part in the group workout.
The fitness trainer, Gonzalo, organized the workout through WhatsApp, according to a trainer at his gym that spoke to the TODAY Show.
"All the neighbors were having a hard time and sad, but now, every day they are looking forward to the time for their training. It is a healthy idea, which helps people feel much better and face the situation in Spain in a positive way," he told the morning show.
This is tough, because on one hand, what a wonderful excuse to not exercise for a couple weeks (months?). "Ohh, the gym is closed, right when I was gonna start going," was my reaction when the gym closed, and not a moment before.
But, when you are stuck in one small area for a prolonged time, any sort of consistent physical activity is a necessity. Forcing yourself to be active, even for a few minutes a day, goes a loooooong way for your mental health, and at a time when it's never been a bigger priority.
If you have space, and kids, it all gets a little easier, as you spend large chunks of your day running after them, usually reminding them to pick up something. But if you are tight on room, you may need to get a little creative, even if that means sweating with your neighbors through the window.
Here at The Dad, we hope you, your families, and communities stay safe and healthy during the COVID-19 pandemic. For the latest information, please utilize online resources from local public health departments, the Centers for Disease Control, and the World Health Organization to remain as informed as possible.