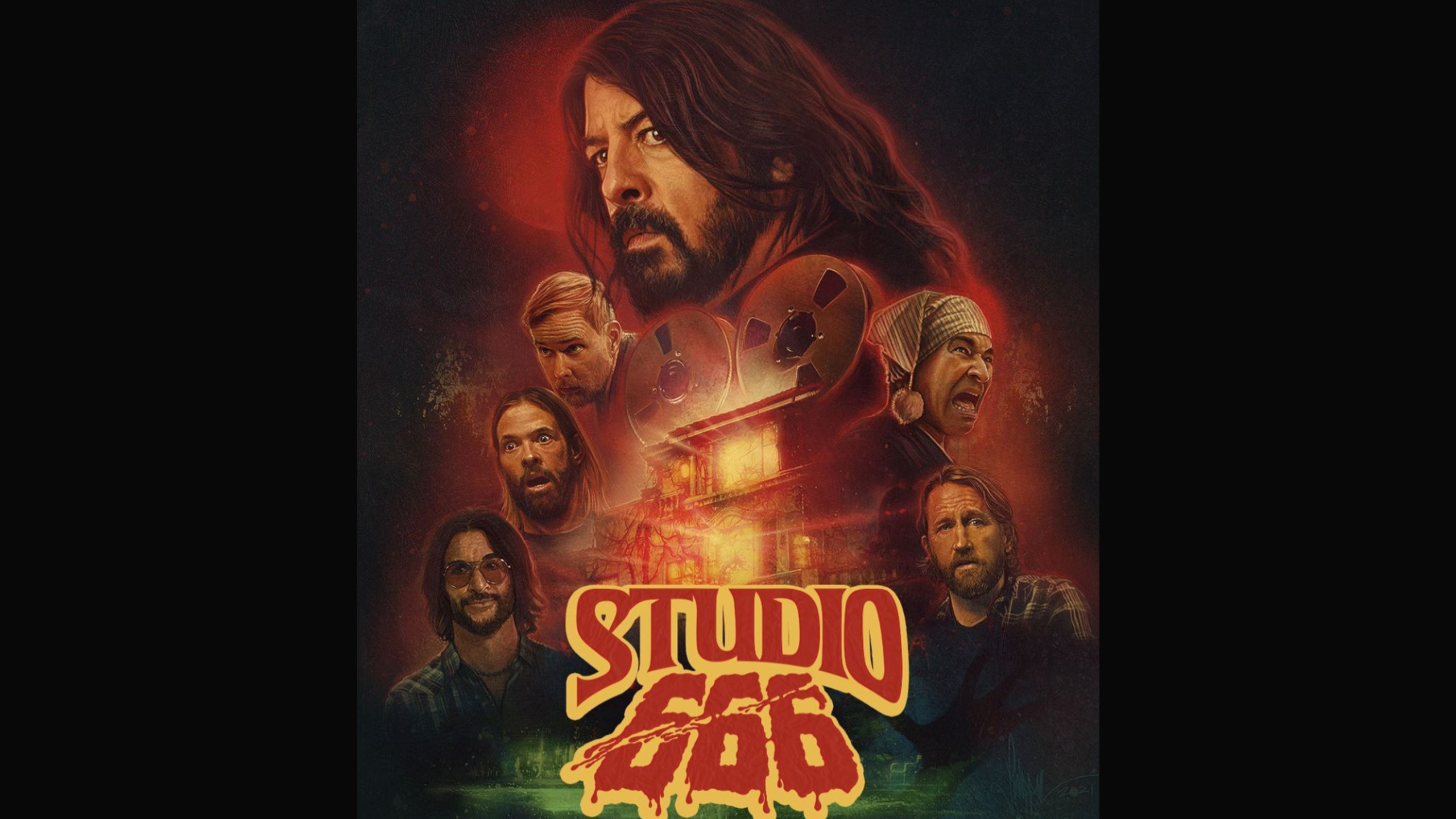 Credit: Instagram/foofighters
There's not much Dave Grohl can't do. He charmed the internet with his drum battle with a kid. He earned major dad points for how he's put his kids ahead of his career. He wrote a bestselling memoir. He's a Hall of Fame musician. And now, you can add a horror movie to the list.
Yep, you read that right. The dad rock band apparently made a horror-comedy in secret that is, like, a legit movie. It's going to theaters, and not just a few, it's appearing in more than 2,000 theaters.
The horror-comedy is called Studio 666 and it will feature Grohl and his bandmates playing themselves. The synopsis is the band rents a mansion rich in grisly rock and roll history to record their 10th album. And, naturally, the house is haunted. When Grohl is creatively blocked, evil forces in the house help him get the creative juices flowing (at the same time the blood gets flowing!).
View this post on Instagram
"After decades of ridiculous music videos and numerous music documentaries under our collective belts, it was finally time to take it to the next level… A full length feature horror comedy film," Grohl said in a press release. "Like most things Foo, STUDIO 666 began with a far fetched idea that blossomed into something bigger than we ever imagined possible."
Filmed at the same house where we recorded our latest album Medicine at Midnight — told you that place was haunted! — we wanted to recapture the classic magic that all of our favorite rock and roll movies had, but with a twist: hilarious gore that fucking rocks….be ready to laugh, scream, and headbang in your popcorn. STUDIO 666 will f*ck you up."
In this day and age, it's truly wild they kept it secret for more than a year. Along with the band, the cast of the movie includes Whitney Cummings, Will Forte, Jeff Garlin, Leslie Grossman, and Jenna Ortega.
Studio 666 hits theaters (seriously) on February 25th, 2022.