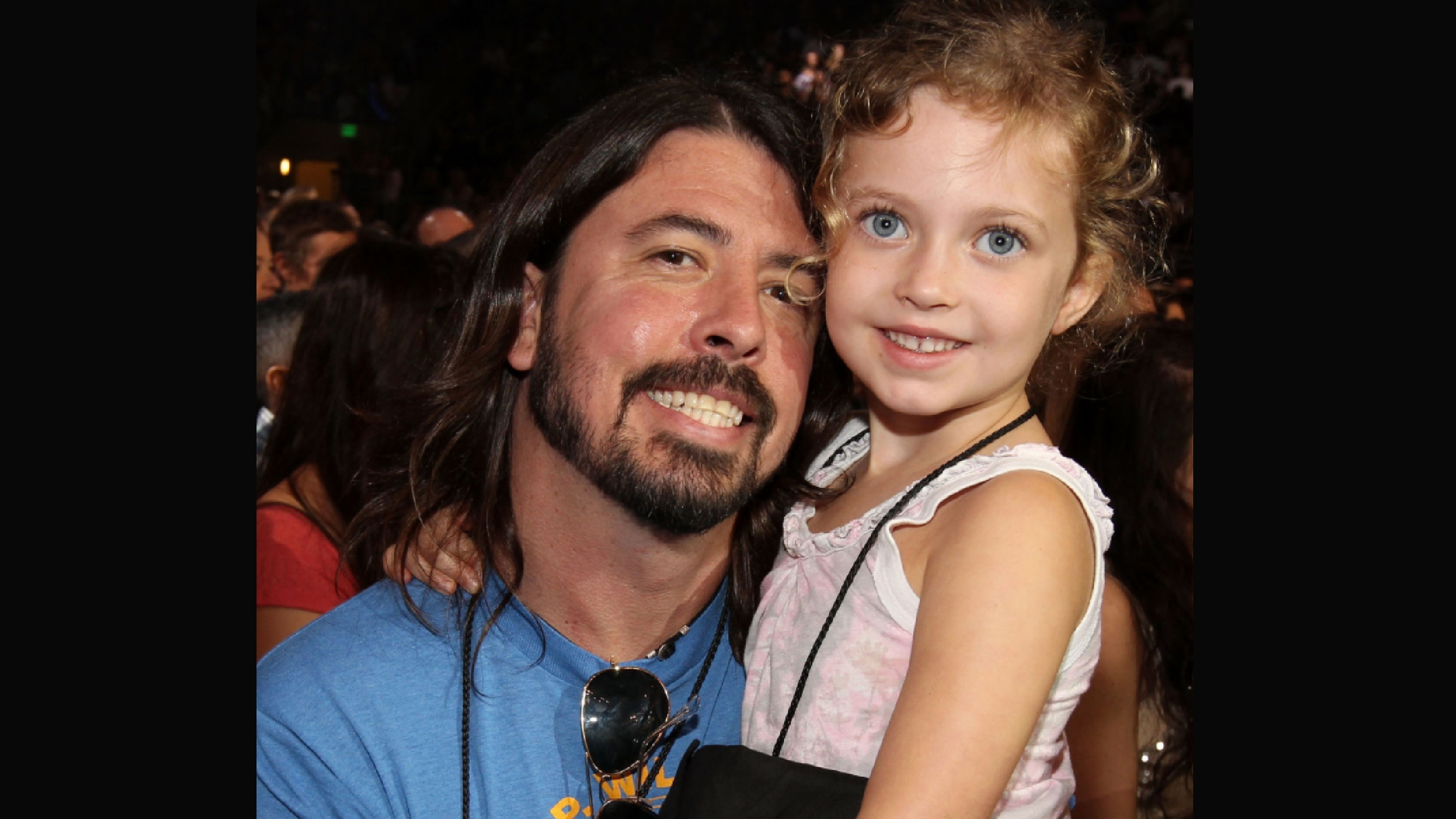 Credit: Getty/Chris Polk
Dave Grohl is the undisputed king of dad rock, and he also became even more beloved for his quarantine digital drum battle with a 10-year-old. And the Rock and Roll Hall of Famer (twice over) also scores big on the dad front, and his latest story is no different.
Grohl was recently a guest on Apple Music's "After School Radio," hosted by Mark Hoppus (of Blink-182 fame). On the show, he recalled a time he took his daughters to a daddy-daughter dance. Only it conflicted with his tour, so he flew halfway around the globe, mid-tour, to come home for a few hours just to make the dance with his kids.
#DaveGrohl proves he is serious dad goals ❤️ | @foofighters https://t.co/SfI1MVxkr2

— Audacy (@Audacy) August 12, 2021
Originally, he planned to cancel his concert in Australia, just to ensure he could make the dance.
"It was ridiculous. I could not not go to this daddy-daughter dance, it was not an option" he said. He apologized to everyone but decided he'd have to cancel a stadium show in Perth. That's when his tour manager helped concoct a perfect plan for Grohl to fly home mid-tour, be there for a few hours, take the kids to the dance, then fly RIGHT BACK TO AUSTRALIA. He would sleep on the forever long flight and get back to the other end of the world with a few hours to spare before his concert.
That is a Grade A dad move. Surely, he would be forgiven for missing the dance, given his career demands. But he also knew how that would affect his kids, to be the dad that doesn't show up. So, he took care of the most important job in dad world…he showed up.
Of course, his daughters, in true daddy-daughter dance fashion, barely cared.
"Going to this dance, the kids didn't even care I was there," he said. "They were like 'okay, dad, bye!' And then go straight back to the plane and land in Australia and literally have a show in hours. It was ridiculous."
Even if they didn't show it at the time, I'm sure his girls appreciated it. Worse for Grohl, his plan to sleep on the plane blew up, as he experienced a brutal bout of food poisoning, and was sick for most of the 16-hour trek.
While every dad may not be able to relate to flying around the globe, most can relate to a sacrifice they've made to be there for their kids. It's always the right move, even if it's tough to pull off. It matters more than anything.