High School Football Team Clears Yard for Paralyzed Man After Derecho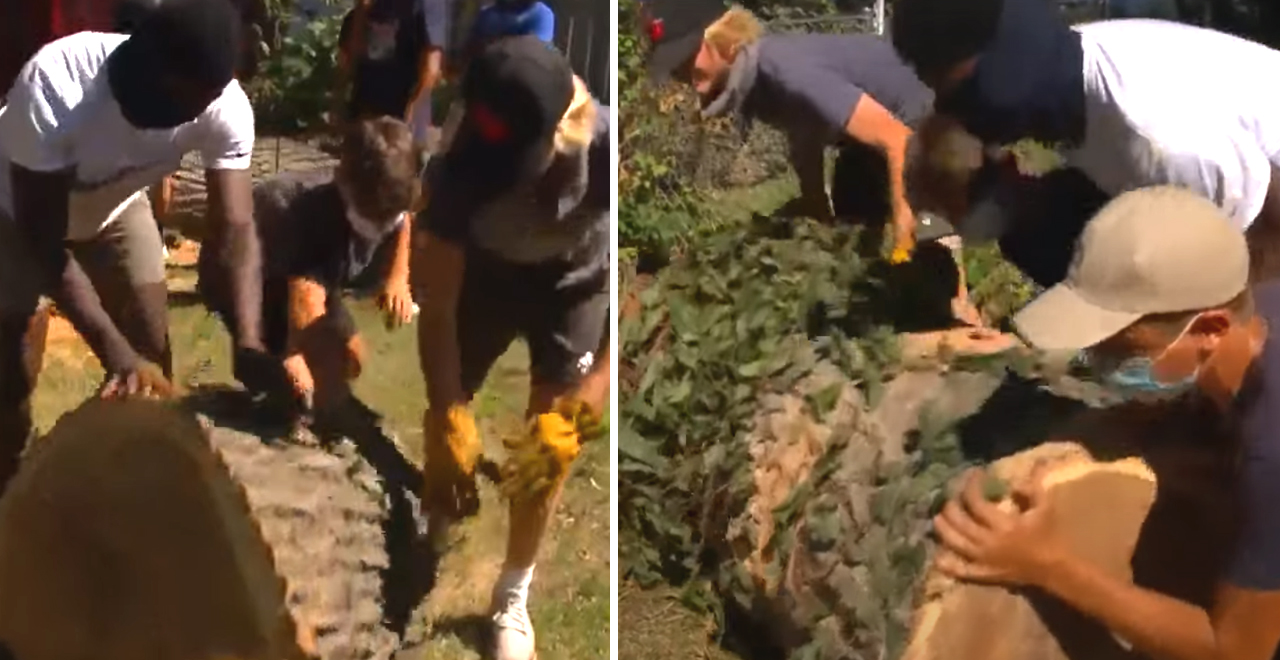 A derecho tore through the Midwest in August, causing especially extensive damage in Iowa. Not living in a plains state, I didn't even know what a derecho was before last month, so of course, 2020 would bring us one of the most devastating on record. The sustained straight-line wind storm accompanied by fast-moving severe storms (thanks Wikipedia) brought winds in excess of 100 mph and destroyed everything in its path.
One paralyzed man in Iowa was surveying his yard after the storm subsided and saw it had felled four giant trees and smashed his fence. Unsure of where to start, his sister and primary caretaker called around looking for a chainsaw. What she got instead was 30 football players (and coaches) from a local high school football team, armed with chainsaws and ready to help.
We've seen the power of high school football teams doing good work before. There was the high school football team that carried a wheelchair-bound man to the top of a mountain. Or the team that went above and beyond to honor their number one fan. This time, it was a group of players trying to help someone when they needed it most.
It took them only two hours to turn the yard from a giant problem into a clean-up yard with a repaired fence. One of the seniors told a local news station they were glad to help.
"That's just really what people in Iowa do, we help each other out," he said.
The man thanked the kids profusely through tears, and his sister was also grateful, saying she didn't know what they were going to do.