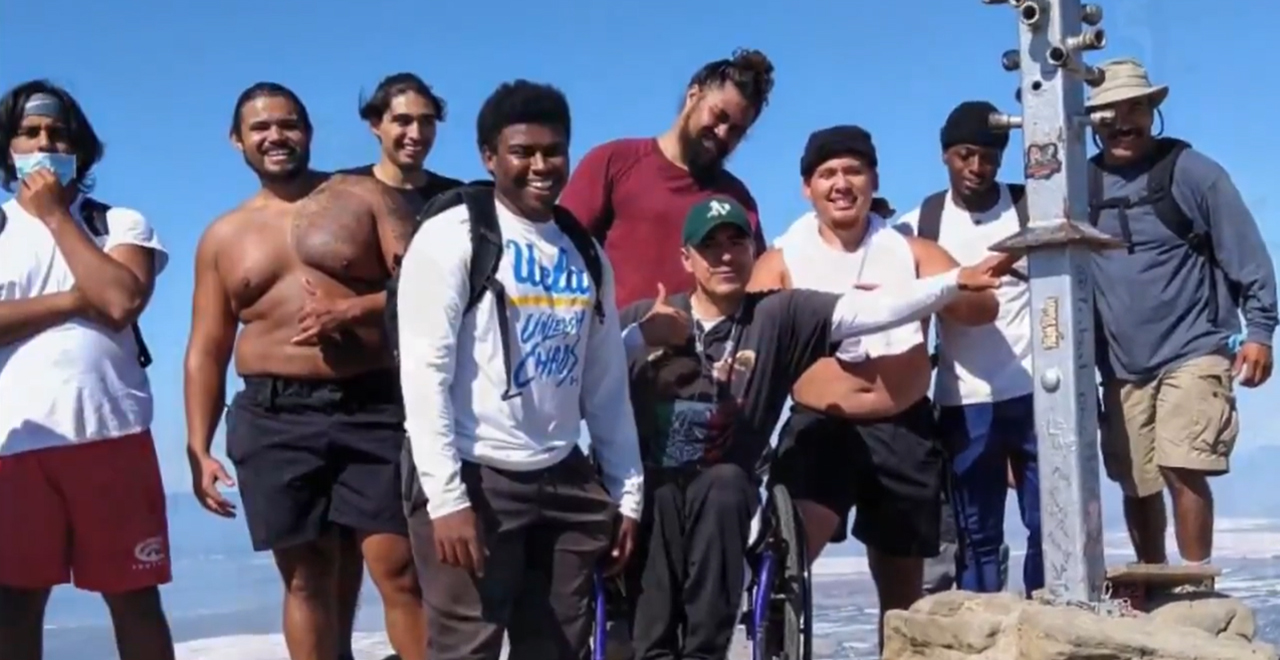 Credit: Twitter/Cedric_Lousi
Sports teach kids about being part of something bigger than yourself and about working together as a team. You hope, as a parent, these lessons will permeate their attitudes and actions off the field as well. Nowhere is that more apparent than for a high school football team in California being praised recently for helping a man in a wheelchair reach the peak of a mountain.
With the fall sports season completely up in the air, it's good to have some positive news surrounding football. Practically the only positive sports news lately has been the success of the NBA and NHL bubbles and the introduction of virtual fans. So a feel-good story about a team helping a wheelchair-bound hiker reach new heights? Here for it ALL day.
The James Logan High School football team from Union City, California went on a hike for a team-building exercise. On the way down, according to one coach, the team came across a man in a wheelchair. He had made it as far as he could go up the mountain, but it was too steep for him to go any farther alone. So the team worked together to help carry him to the top of the mountain.
One of the coaches, Cedric Lousi, shared the video on Twitter.
"It wasn't easy, but to have Felipe say he made it to the top of Mission Peak was worth it," he said. He closed his Tweet thread with the most coachiest coach-speak of all time. Something so perfect it makes a cynical brain think the entire thing was staged to teach the kids a lesson about teamwork and service.
"May we all turn our dreams into reality and may we all be there to help each other out," he wrote. "If you want to go fast, go alone. If you want to go far, go together!"
Me and another coach took some players up mission peak yesterday. On our way down from the top, we met this guy named Filipe and his family. He was so close to the top but because of how steep and rocky it was, he couldn't go any further. He had made it that far and asked if pic.twitter.com/4Oocrx1xfS

— Cedric Lousi (@Cedric_Lousi) August 9, 2020
One of the players also posted about it, saying "It was an honor helping someone, and I learned and found out more about myself and the impact I can have not only on individuals, but an entire community. Blessed!"
It's an awesome video, and hopefully, the mountaintop isn't the peak of the season just yet.