The NBA Is Using Fans With Webcams in Virtual Courtside Seats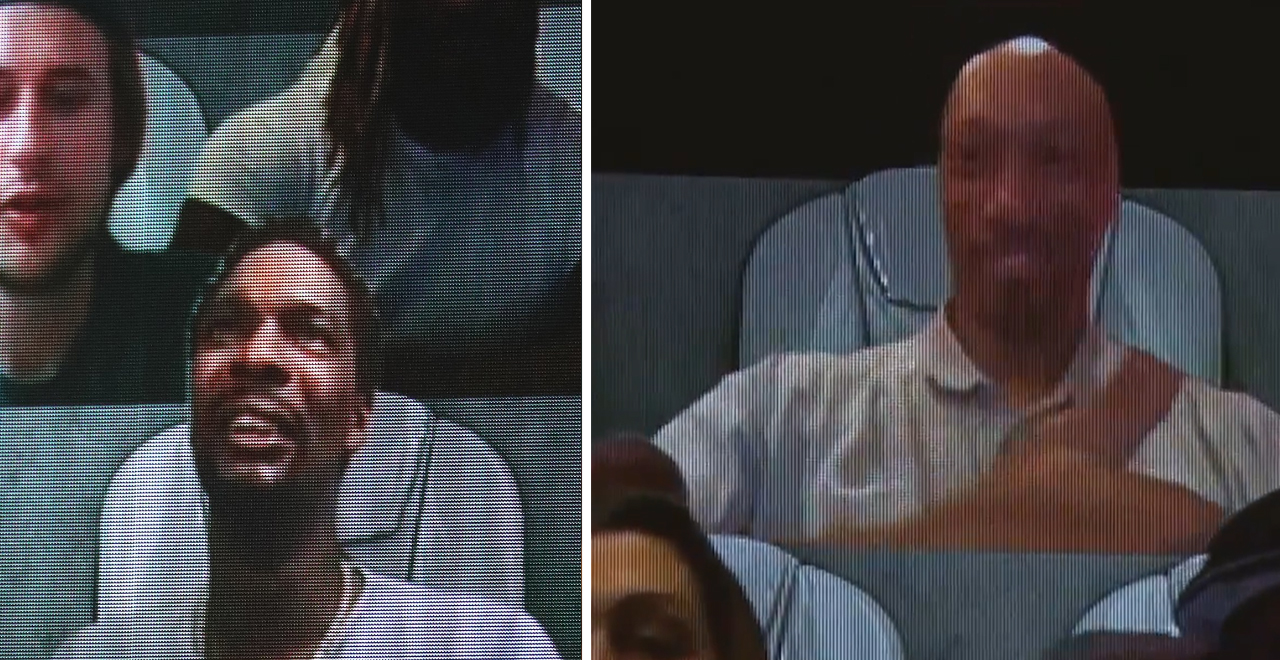 The NBA restart has been fantastic television and has already given us some great highlights. The league seems to be doing everything right, as no players have tested positive for COVID-19. And the NBA has become the first of the major pro sports leagues to have fans back in courtside seats. Yeah, OK, so they aren't there in person, but the league has utilized virtual fans on their courtside video screens.
This isn't the fake fans the NFL is planning to use, these are fans watching and responding to the action real-time (with a delay of a few seconds) and reacting on webcams. The league is displaying the groups of fans on the 17-foot LED screens surrounding the floor. The league is utilizing Microsoft Teams "Together" mode to put fans in the virtual courtside seats.
The NBA will have fans appear virtually on video boards surrounding the court live during games. The home team will choose 300 fans per game. Player families can be on it too. I saw it demoed today and it's honestly really cool. Super innovative. It'll begin during seeding games. pic.twitter.com/cyiBaYG54e

— Kevin O'Connor (@KevinOConnorNBA) July 24, 2020
The results are kind of cool actually. It's better than nothing, and because they constantly change up what's on the screens, it doesn't get too boring either.
What if someone showed this to you one year ago and all they said was "the NBA returned to its season in a bubble and all the fans are virtual" what would you think was going on?

What a time. pic.twitter.com/pBS5jWS1sI

— Eryn Pittsonberger (@Eryn) July 30, 2020
And, you never know who is gonna show up. Eagle-eyed fans even spotted a few former players, including former All-Stars Chris Bosh and Kerry Kittles.
Best seats in the house 🤣🤣 https://t.co/iSpkvQrIoS

— Chris Bosh (@chrisbosh) July 31, 2020
Former Nets player Kerry Kittles joined as a virtual fan but the video kept cutting out 😭 pic.twitter.com/C8hfNmKh9E

— Bleacher Report (@BleacherReport) July 31, 2020

The process for getting to snag one of the virtual seats is different for each team. Some teams have a form on their website for interested fans. Others have been just reaching out to season ticket holders and team VIPs. A few NBA sponsors also have some real estate, and are running contests for fans to snag "seats."
If you are one of the lucky ones to get to watch from one of the virtual seats, there are a few rules. Seats are limited to one person each, no signs, no inappropriate messages, and no offensive behavior. Moderators monitor each fan "section" can have the power to remove them.
So, if Chris Bosh magically disappears, it may be technical difficulties, or he may have been given the boot (this is just a joke, only the New York Knicks would get out a legend).