30 Years After Graduating, LSU Frat Brothers Pay Off Beloved Cook's Mortgage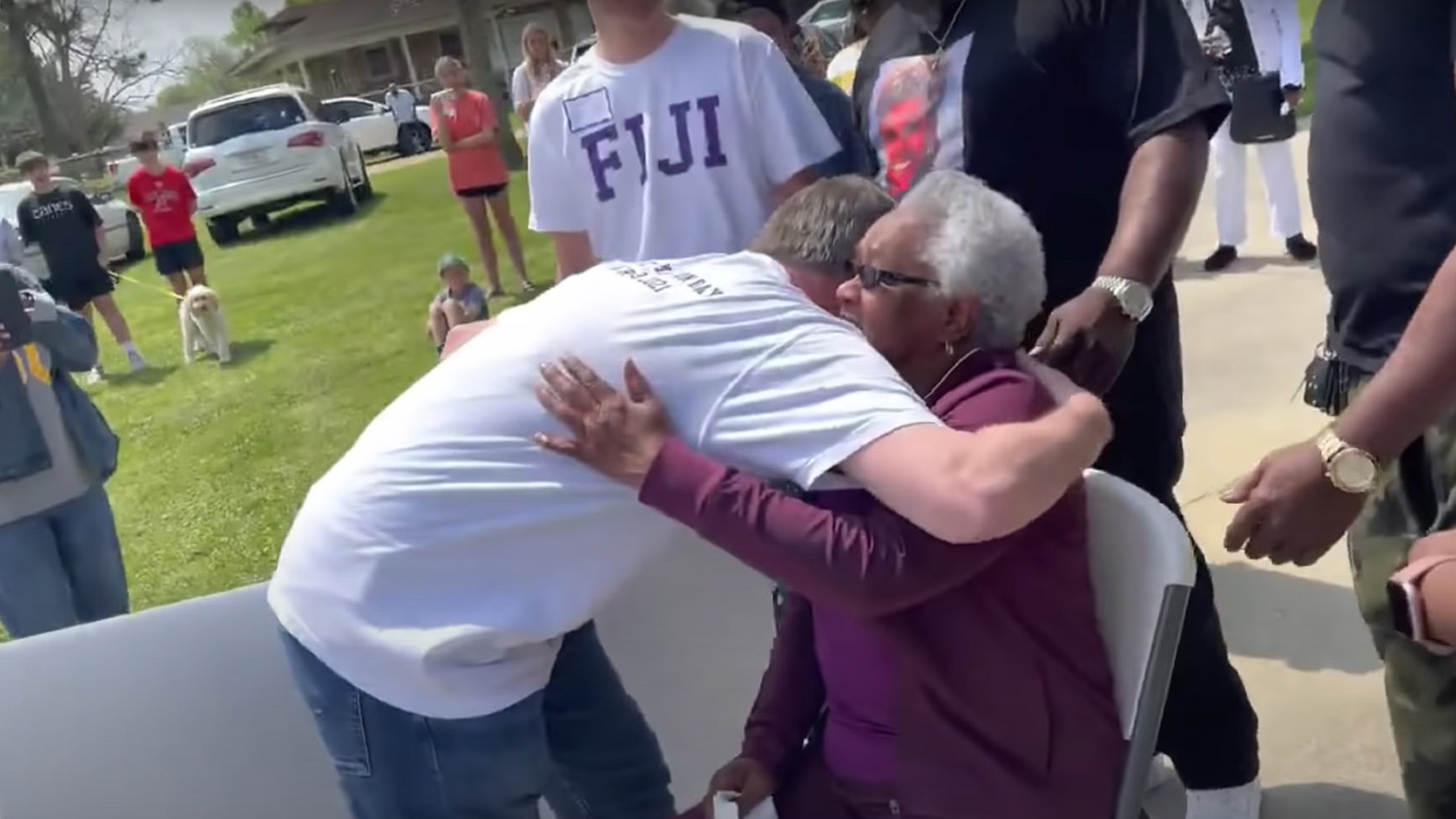 It's never too late to say thank you. Whether it's a week, a month, or several decades later, feeling appreciated is always touching. It reminds you that your hard work is valued, and in the case of one fraternity house cook, gratitude can change your entire life.
30 years ago, Jessie Hamilton worked as a cook for the fraternity Phi Gamma Delta, better known as Fiji. College is a time where kids get their first real taste of freedom – no parents are there to set strict boundaries, teachers expect you to come to them if you need help, and your behavior is guided entirely by your own values.
Frat houses in movies are depicted as places of complete and total chaos, with parties ending only when the next one starts. But in reality, the frat brothers of the Fiji house made it a place where Hamilton was happy to work for 14 years. The frat brothers saw Hamilton as a mother figure – one who didn't hesitate to go beyond the call of duty, driving them to the grocery store and doctor's appointments and always being there when the boys needed her.
30 years later, over a dozen Louisiana State University graduates felt the irresistible urge to pay Hamilton back for everything she did for them. The now grown men learned that their beloved cook was working multiple jobs to pay off her mortgage, and to the eternally grateful brothers, that was unacceptable.
On her 74th birthday, the brothers packed up their families and made the journey to Hamilton's house to present her with the ultimate surprise.
"We're here to thank you for 14 years of service," one of the brothers begins. "Working in that kitchen, putting up with us at the Fiji house. You're the only one I know in this world that could walk into that hot kitchen, working for minimum wage with a smile on your face every single day for 14 years. We're here to thank you for that, because we love you, we respect you, and we know what you've been through to get this house, put food on your table, to pay the rent."
The brothers then invite Hamilton to play a winners-only game of Lets Make a Deal, with each of her three kids uncovering various gifts behind three separate doors (aka poster boards with numbers written on them). They then presented an emotional Hamilton with an assortment of birthday presents including custom t-shirts, a catered lunch, and $45,000 to pay off the rest of her mortgage.
"They were my kids. They still are," Hamilton told the Washington Post. "They used to tell me they loved me, and now, they've proved it."