MLB Star Flies Home for Two Hours To See Son's First Tee-Ball Practice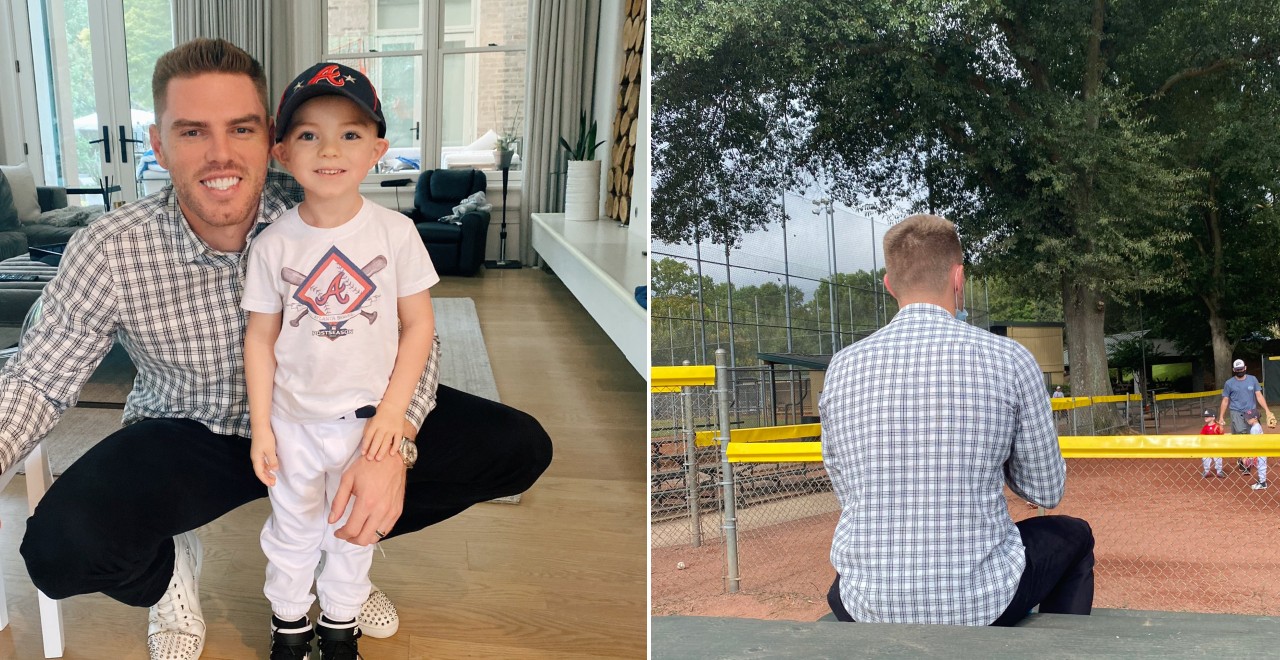 Traveling for work can be a bummer for dads. You do what you gotta do, but no amount of money lessens the sting of missing important milestones your kids reach while you're out of town. Whether it's the first word, first step, a birthday, or some other important moment, you want to be there for as much as you can. That's why one MLB star flew home in the middle of a road trip, for two hours, just so he could watch his son's first tee-ball practice in person.
Few things bring dads and sons together like sports. We've seen baseball dad surprise his son with a new bat, and then catch a home run his son hit with said bat. Even in the pros, dads never lose that feeling of joy when their kid does something big.
So Atlanta Braves first baseman Freddie Freeman did everything he could to be at his son's first tee-ball practice. Freeman flew home in the middle of an 11-day road trip, so he could squeeze in two hours at home. Then he flew straight to Washington for a game that night.
A ton of travel, just for two hours at home, and I'm sure it was worth every bit of hassle to Freeman, as he got to surprise his son and watch his first practice. It was also Freeman's birthday, but I'm sure that felt like a distant second to getting to spend that moment with his son. Freeman's wife Chelsea posted about the surprise on social media,
Happy 31st Birthday @FreddieFreeman5 ! He is on a 11 day road trip and flew in for 2 hours this morning to surprise Charlie for his first tee ball practice! Flew back and played a game tonight. Best daddy ever!!! pic.twitter.com/t5etlU51xh

— Chelsea Freeman (@chelseafree5) September 13, 2020
Atlanta won the game against Washington that night, no word about how good Charlie's tee-ball team was, but I'm going to bet it's pretty good with the son of a major leaguer on the squad.