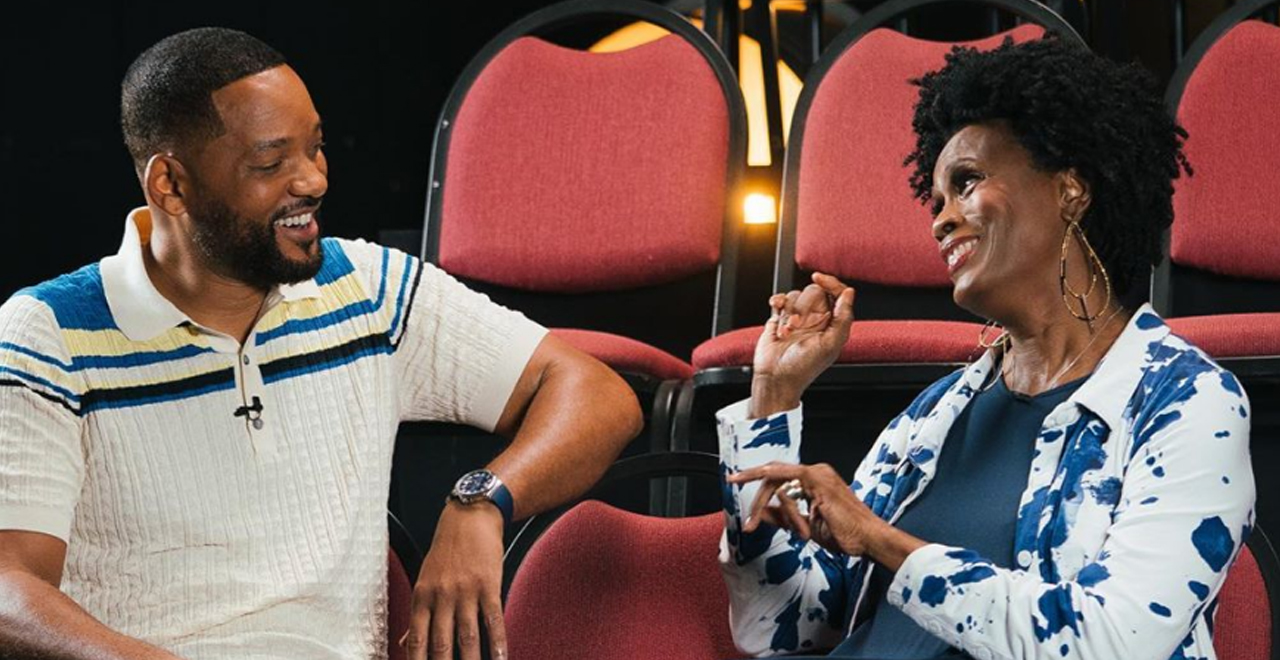 Credit: Instagram/willsmith
90s kids rejoice! Not only was it recently announced a dramatic reboot of Will Smith's iconic Fresh Prince of Bel-Air sitcom would be coming to Peacock next year, but we're also getting a reunion special for the show's 30th anniversary.
In fact, the special began filming yesterday, to coincide with the anniversary of the show's actual launch, and Smith posted a slideshow of two photos to his Instagram. The first one shows the gang all back together, and the second one contains a bit of a surprise.
"Today is exactly 30 YEARS since The @FreshPrince of Bel-Air debuted!" Smith wrote on Instagram. "So we're doin' something for y'all… a for real Banks Family Reunion is comin' soon to @HBOmax! RIP James. #FreshPrince30th"
As you can see in that second image, the original Aunt Viv is back! Sort of.
You may recall that the original Aunt Viv was replaced by a different actress a few years into the show's run. Janet Hubert played the first Aunt Viv, and when she was ousted, she said some less than kind things about the show and the star at the center of it.
EW recapped the drama, reminding us that Hubert had previously slammed Smith for being an "egomaniac" and causing her to be fired from the show. Smith responded by claiming that Hubert wanted the show to be "The Aunt Viv of Bel-Air," so things weren't exactly friendly…
Apparently, time heals all wounds, as one of Smith's photos shows him sitting and smiling with Hubert.
According to EW, Hubert is not participating in the full reunion with the rest of the cast, but she did have an "emotional reunion and a candid conversation" that will be part of the HBO Max special.
The streaming service describes the reunion a funny and heartfelt night full of music, dancing, and special surprise guests, in honor of the series that ran for six seasons and 148 episodes." The reunion will air later this fall.