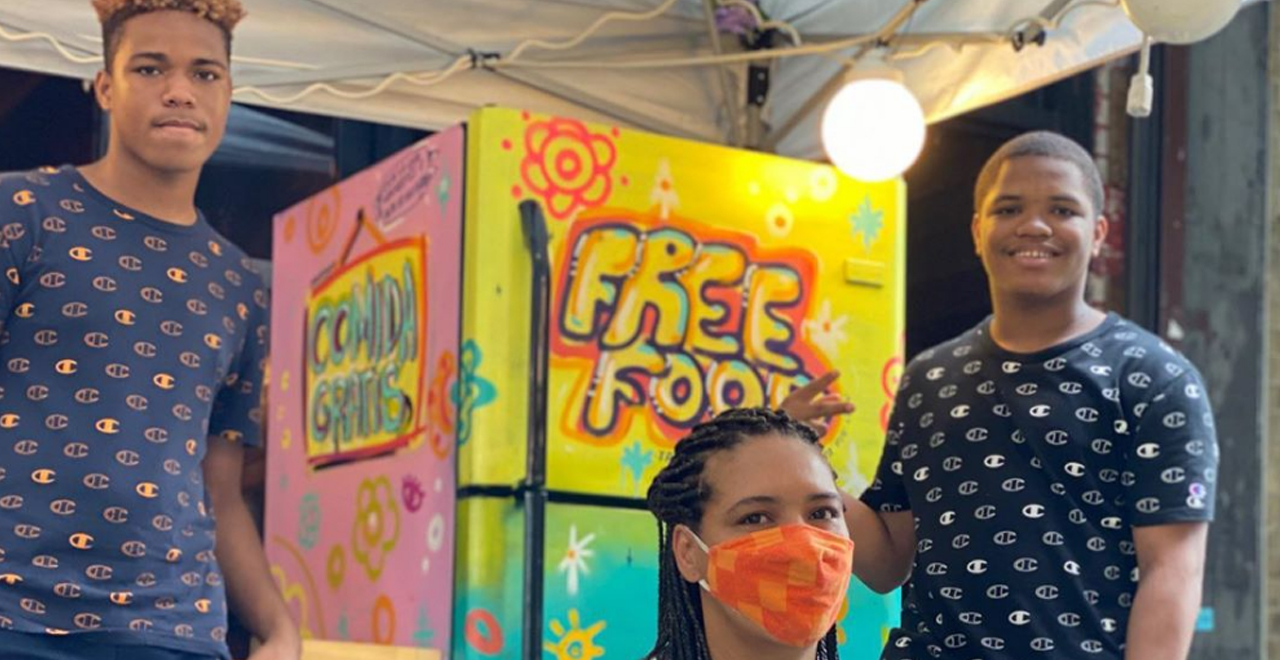 Credit: Instagram/thefriendlyfridgebx
New York City is past the peak of its COVID-19 crisis, but the ramifications are still being felt. While the cases and deaths have fallen from the spring, plenty are still struggling with the downturn of the economy. With millions out of work across the country, many are finding it hard to carry on day-to-day. And with food insecurity at an all-time high, New Yorkers have started to find other ways to take care of each other.

"Friendly fridges" have started popping up all over the city. Neighbors are teaming up with each other and with local businesses to paint the colorful fridges and keep them stocked. And those that need something are encouraged to take what they need.
An artist who has painted several of the fridges in Brooklyn told Insider she's been in the situation of not having money to buy food, and not wanting to ask for help.
"Having something for people to access without having to ask for it is so important," she said. "So many people have come by and take a few things or leave things."

There are more than a dozen fridges around New York, and it's a pretty informal process. People and communities have cooperated to keep them stocked and worked with local bodegas and delis to keep them plugged in. The local stores have also been donating items that aren't sold to help reduce waste and community gardens have been donating fresh produce, which can be hard for food-insecure families to procure.
The Food Bank of New York estimates that more than 1 million New Yorkers are food insecure.