Funeral Home Adopts Therapy Puppy to Help Grieving Families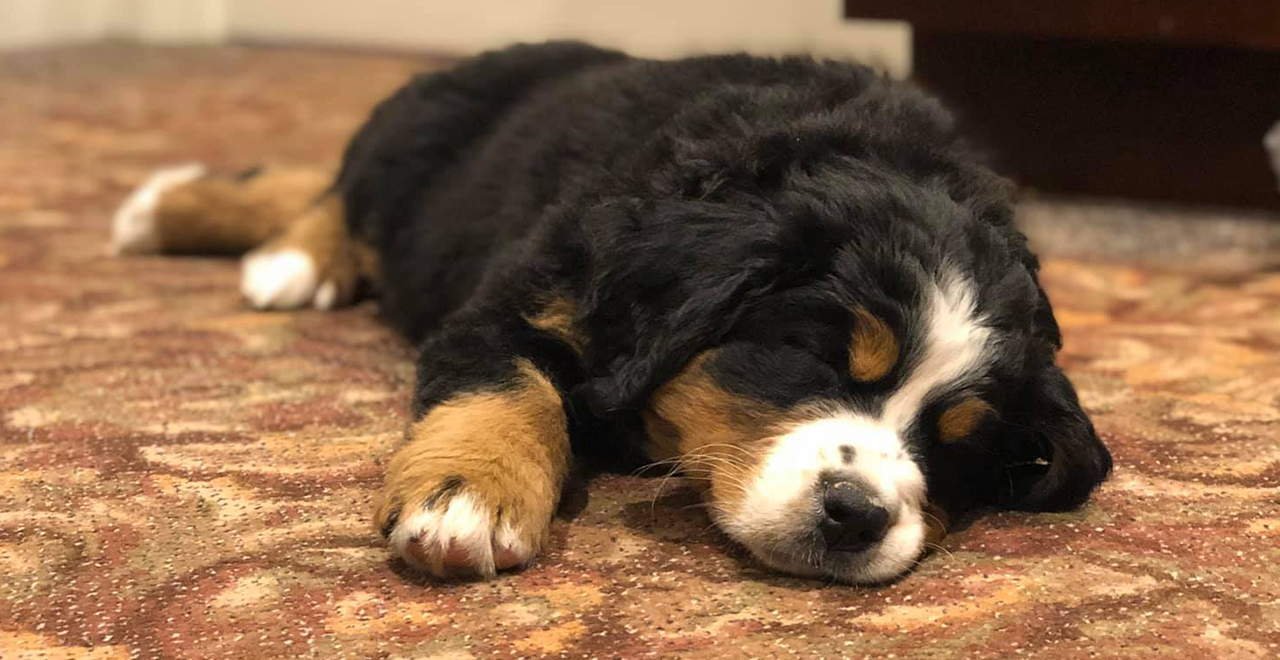 Research has long shown that animal interaction influences our mood in a positive way, so it's no surprise that many companies, organizations, and individuals are looking to support animals now more than ever in dealing with things like stress and mental health. One of the latest fields to embrace this research is the funeral industry.
Operating a funeral home means dealing with families grieving the recent loss of a loved one. It's an emotional experience for everyone involved, with most looking toward the funeral directors to help lead the way. But while the feeling of grief is relatively universal, the way in which people mourn and process death can be as unique as the spots on a Dalmatian.
So a funeral home in Franklin, North Carolina recently decided to add a new member to their staff in order to assist families looking for a little additional support. Macon Funeral Home posted the announcement on their Facebook page:
Mochi, a now 11-week-old Bernese Mountain Dog, will be calling Marcon home, ready to assist whenever she's needed. The idea all stemmed from office administrator Tori McKey who says she wanted to create a more kind and comforting experience for families.
"I've had this dream of having a dog at the funeral home for years, 10 to be exact," she shares in a post on the funeral home's site. So Tori and her husband adopted Mochi, a loyal affectionate breed that is often used as a grief therapy dog due to their laid-back temperament. Plus that face… come on.
One of the most tragic parts is that Bernese Mountain dogs themselves have short life expectancies, typically only six to eight years. Tori saying of her new family member/coworker "I want her life to hold as much purpose as possible," adding "everyone has been so supportive, and Mochi has already made a difference in families' lives this week."
Mochi's next stop is official training when she turns six months, but until then, she's ready and able to lend a paw when needed.
We salute all professionals, man or mutt, who help families better deal with grief.