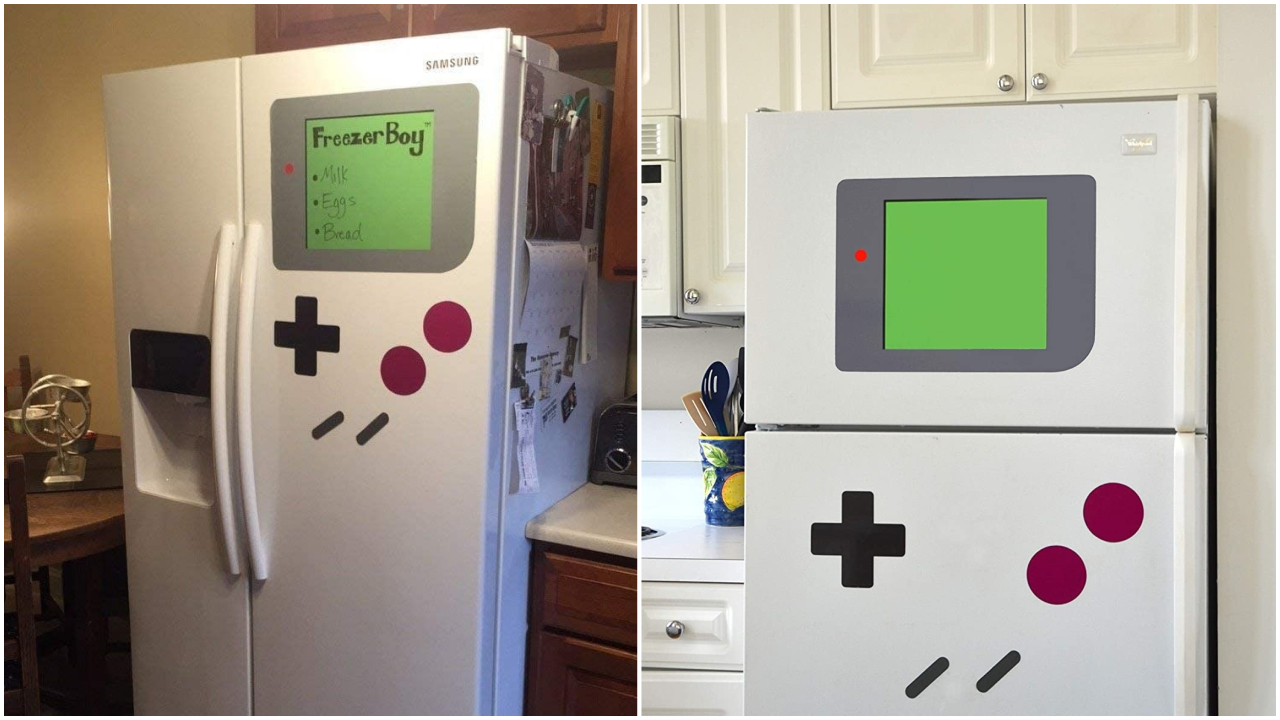 Credit: Amazon
Look at your fridge and tell me what's wrong. No, the family pictures can stay. Yup, your souvenir magnets are fine. But what's really missing here? The fact that your refrigerator doesn't look like a vintage Game Boy should upset you. Luckily, FreezerBoy is about to change that.
The Swagasaurus Rex Store on Amazon sells this hilarious set of refrigerator magnets that will instantly turn your boring fridge (or washer, or whatever attracts magnets) into a massive vintage Game Boy. The sticker set (complete with a 16″ by 12″ screen, plus button, two spot buttons, and dashes for the bottom) fits on any appliance including mini-fridges, dishwashers, laundry machines—really anything with a magnetic surface.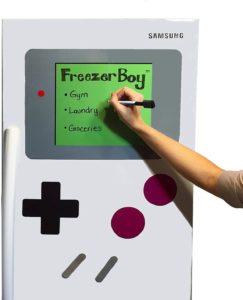 And the FreezerBoy screen serves as a dry erase board, so now you have no excuse for not remembering to pick up milk while you're out.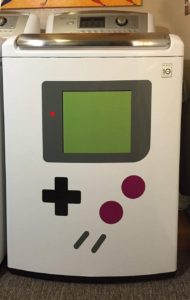 "I bought this on a whim because I knew my boyfriend would laugh and appreciate the hell out of it," one five-star Amazon reviewer wrote. "11/10 would buy again just for another chance to see his reaction. And honestly, it looks great! From a purely non-biased perspective, the magnets transformed a boring white fridge we paid no mind to, to a clever and cute conversation piece that ~also~ serves a function."
Another five-star reviewer added, "Our new house had an ugly white fridge. Not my favorite type, but wow does this make my side-by-side look cool now! Everything clings on just fine and I had no problems with creases (it flattened out in about a day). My fridge is great again."
And as another reviewer noted, the set is "an excellent addition to a geek household," adding, "I just moved into a new house and found that it brought out the livelihood of the kitchen on the old white fridge…I wish I could upload a gif of Jontron holding up the "10" sign, because this product certainly qualifies."
With over 800 five-star ratings, the FreezerBoy magnet set is the ultimate home decor win. Look at your boring fridge again and tell me those magnets aren't calling your name. You can't.
Just a heads up, if you buy stuff using the provided links, The Dad may collect a small commission.