Credit: YouTube / GmanModz
Considering its extensive game library and lifespan, it's no surprise that modders have spent years trying to figure out a way to revitalize the Nintendo 64 with an updated, portable version. But past versions have always felt bulkier than any "portable" game system should be. Thankfully, the most recent attempt at a handheld N64 is likely the most compact one yet.
Modder "GmanModz" converted the guts of a Nintendo 64 to fit inside a custom 3D-printed handheld case based largely on the flip-screen design of the Gameboy Advance SP. The best part: It plays actual N64 cartridges instead of just running an emulator, which means the entire N64 library is fair game to play on the go.
The system was made possible as a result of advancements in the modding community regarding the Nintendo 64's interface controller board. Now, in a different location and rewired to accommodate a smaller frame, the new controller board enabled GmanModz to create a slimmed-down N64 that's easily pocket-sized (as long as you're wearing cargo shorts, at least).
The tiny unit also rocks a pretty impressive 2.5-hour battery life – a good chunk of time to run around Peach's castle in Super Mario 64 or gun down Russian baddies in Goldeneye 007.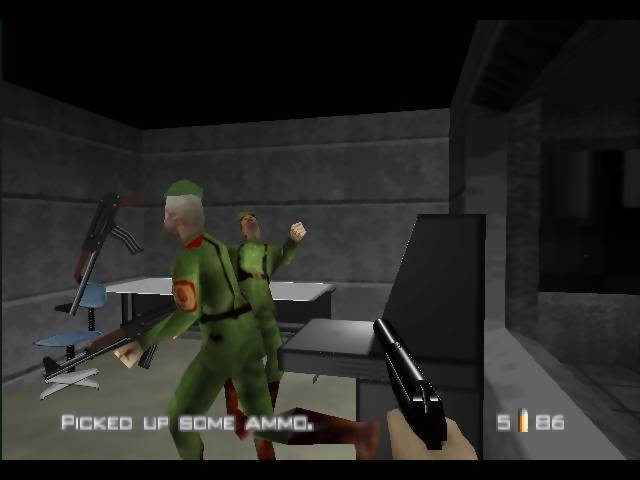 While it's unlikely that Nintendo would ever license something like this (considering their current stranglehold on the portable market with the Nintendo Switch), it's still a fun concept that has rekindled gamers' desire for a Nintendo 64 Classic Edition. That's just a matter of time… right?