He Was in a Gang Before the Age of 10, Now He's Missouri's Teacher of the Year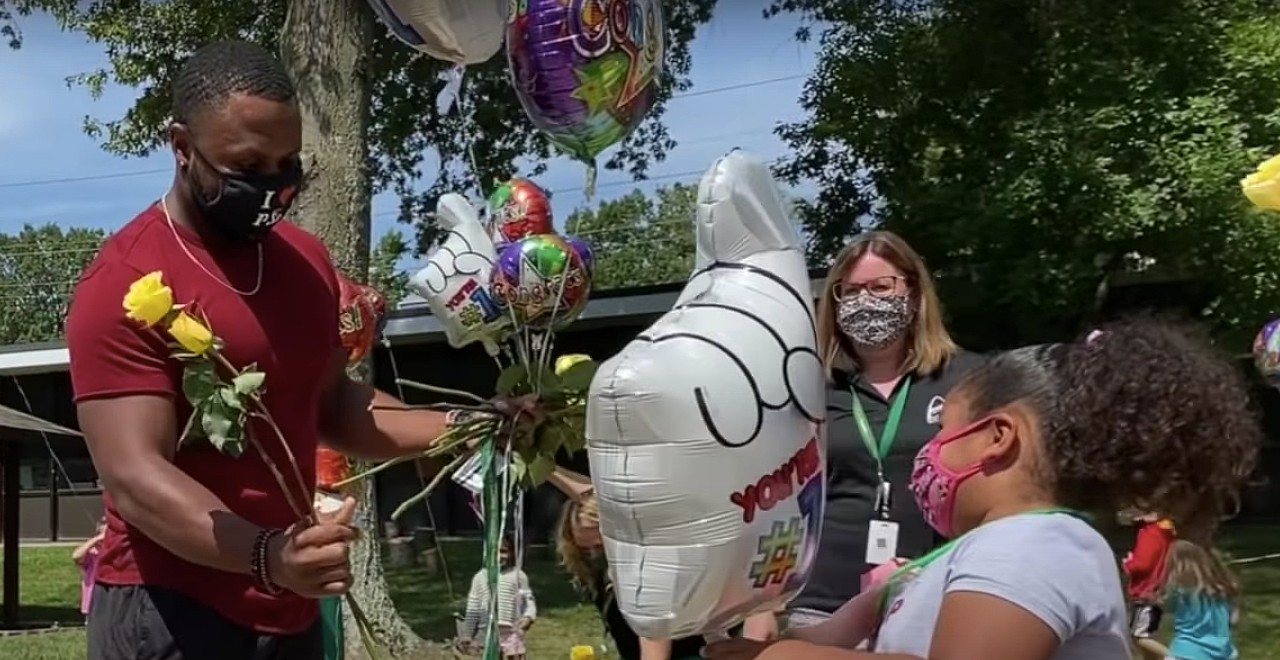 Every single day, we make thousands of choices. Some are trivial, like what to have for dinner or what radio station to listen to on the way to work. But other decisions are major, even if they don't seem that way at the time. Each choice we make leads to a new list of choices, and ultimately, each decision we've made so far has led us to exactly where we are at this very moment. We can't go back and change decisions we've already made, but as Darrion Cockrell reminds us, every second is an opportunity to make a different choice.
Darrion Cockrell is a PE teacher at Crestwood Elementary in St. Louis, Missouri. He's loved dearly by his students and coworkers, so much so that he was recently named Missouri's teacher of the year. The smiling, warm-hearted man who students call Mr. DC is a teacher any of us would have been lucky to have. He's charismatic, deeply cares for his students, and teaches them both about physical education and about life.
Growing up though, few people who knew him would have envisioned Mr. DC to be the success story he is today. Many of the friends he had growing up are either dead and in jail because unlike DC, they continued to make the same choices they made on a daily basis.
"Six-deuce-87 Kitchen Crip gangster. Yup, your 2021 Teacher of the Year used to be in a gang," Cockrell said.
In his Teacher of the Year acceptance speech, Cockrell explained that his challenging upbringing helped land him where he is today, thanks to the help of teachers and mentors who taught him to work hard and be compassionate – positive role models who reminded him that he had a lot to offer the world.
In a video shared by his school district, Cockrell credits two PE teachers in particular for showing him an enormous amount of kindness and helping him love school. He was taken from his parents and placed in a boys home at a young age, and even though he faced struggles no child should face, he looked to positive role models to guide him.
Now, he uses his position as a teacher and role model to remind his own students of their potential. Cockrell explains, "all of us have the power to change the trajectory of someone's life, to make a positive impact on our students. It's what I try to do every day. All it takes is one person, one interaction, one kind word to make the world a better place."