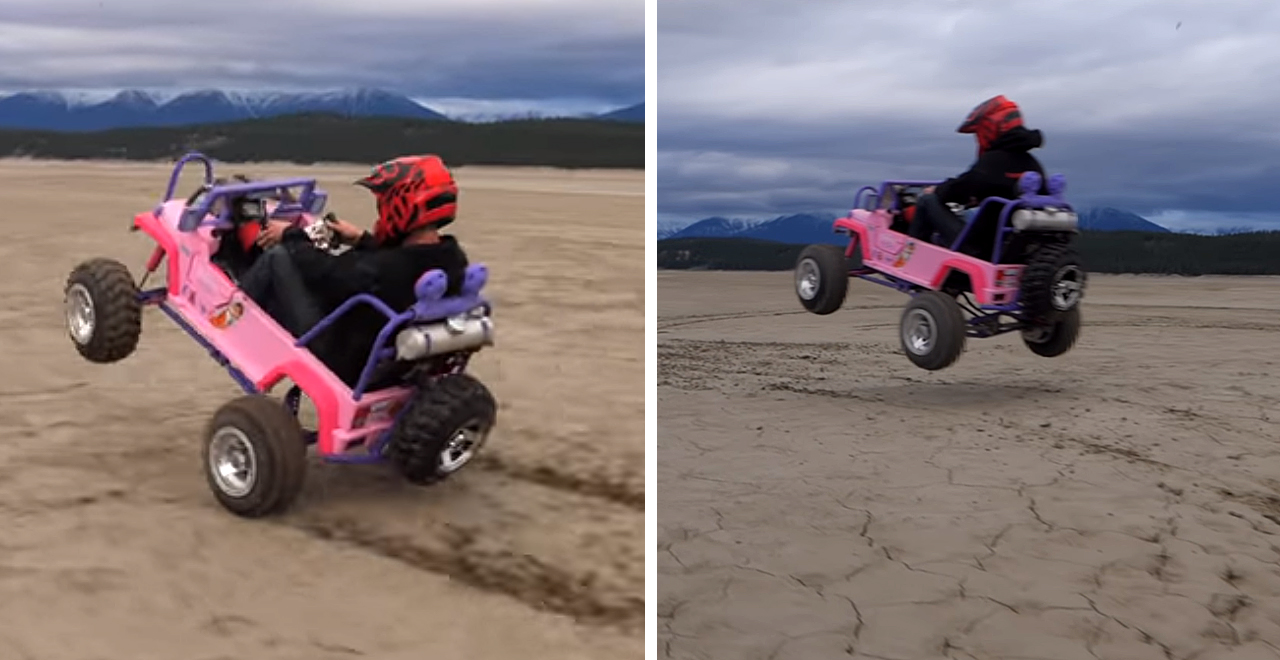 Credit: YouTube/Grind Hard Plumbing Co
When I was a little kid, my dream toy was one of those Power Wheels cars or jeeps. You know those little vehicles for kids, kind of like toy go-carts that they can drive around the backyard in, or I the neighborhood cul-de-sac or whatever. Instead, I had a Big Wheel, which isn't a complaint. Big Wheels were bad-ass!
When I became a dad, I was able to fulfill my Power Wheels dream, vicariously, when I got my son a little red sports car. Unfortunately, the battery isn't very strong, and now that he's 8, it can barely muster up the horsepower to ferry him around, let alone a 40-year-old toting a six-pack (of beer) and a dadbod.
So I have to be content watching my kid – and his toddler brother, who has inherited the car – drive my dream toy. Except maybe there's hope for me after all?
The Grind Hard Plumbing Co. team found a way to make my childhood dreams come true. They took a Barbie Jeep and put a real engine inside it. And suddenly the little toy car has no problem toting a grown man around, and then some.
They installed a CRF 450HP dirt bike engine inside the plastic jeep and filmed the results, showcasing themselves joyriding in Canada. About the only downside to it is the fact that there isn't a chance in hell I would ever let me kids near the damn thing. But give me a helmet and some open road and I'm all over it!
Check the thing out, and please, don't try this at home: