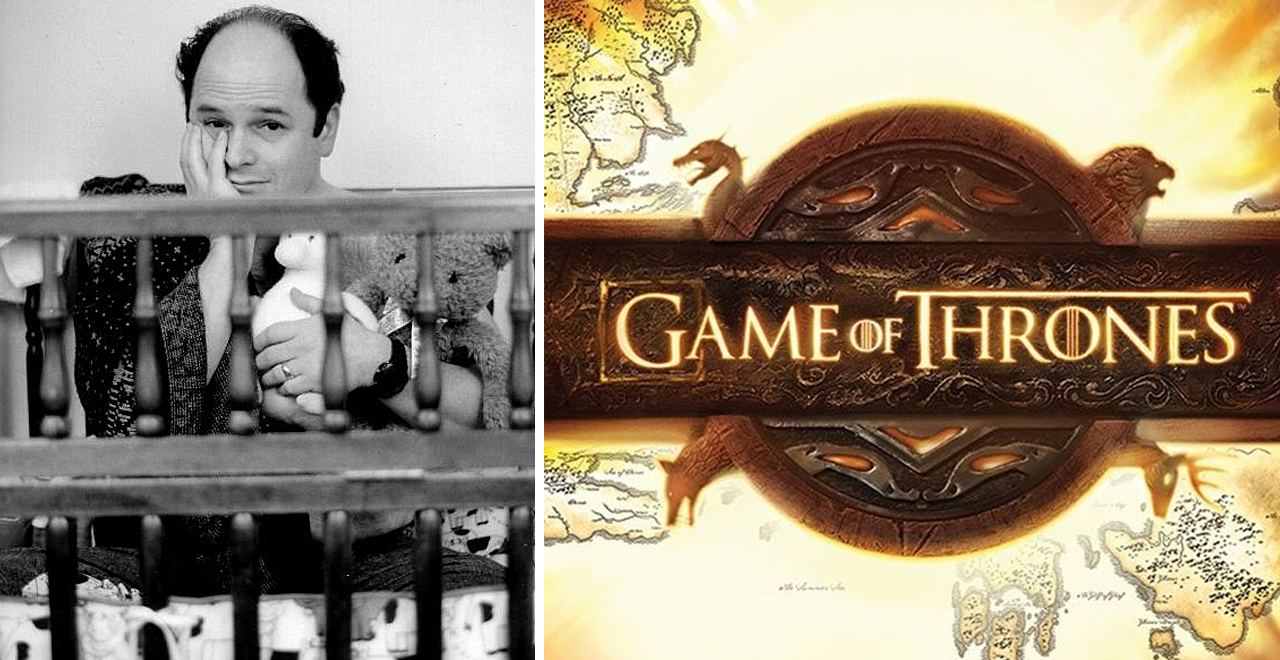 Credit: Twitter/IJasonAlexander HBO
Unless you've been living under Casterly rock, you're no doubt aware that Game of Thrones has finally ended, airing its highly anticipated series finale this past weekend.
After 8 seasons, thousands of deaths, and a slew of unusual new baby names that will now forever be part of our society, the HBO show that launched 1,000 memes wrapped up with an 80-minute long episode on Sunday night.
However, like many long-running shows that have come before, fans are now expressing their displeasure with how GoT's writers finally brought everything to a close.
It's no easy task – building a series and developing a massive fan base – so when such a monumental and highly acclaimed show finally decides to call it quits, you can bet fans will react.
Luckily, one actor who is all too familiar with the blowback has shared some kind words for those involved in the series conclusion.
Actor Jason Alexander tweeted out a brief note to the cast and crew:
Dear #GOT company, I know a little something about finales and disappointed fans. My advice: live in joy that you are part of something that moves people so. You were all magnificent. My family and I loved it all. Thanks.

— jason alexander (@IJasonAlexander) May 20, 2019
Alexander played George Costanza on Seinfeld, another massive success whose finale left fans of the show… less than impressed.
The two-part Seinfeld finale that aired back in 1998 faced serious backlash from fans who regularly tuned in each week to watch a show about nothing.
A parade of past guest stars all showed up as 76 million viewers were glued to their tv sets to watch Jerry, George, Kramer, and Elaine stand trial for not stepping in when an overweight man is carjacked. The foursome instead cracked jokes about the man all while Kramer filmed, violating a newly instituted law that required bystanders to help out in such a situation.
Fan favorites from the show's nine seasons all came to Latham, Massachusetts, to testify against the group – the prosecution's strategy to show a pattern of "lascivious behavior".
While everyone enjoyed seeing old characters such as Babu Bhatt one more time, fans ultimately felt let down by the show's final scene where the gang sat in a prison cell as the camera slowly pans out.
While fans of the show didn't have social media outlets as they do now, office watercolors were abuzz for weeks with both cheers and jeers for the character's final sendoff.
However, Alexander and most of the Seinfeld cast still stand by the finale:
To be clear, I adored the Seinfeld finale. I just keep getting crap about it from fans. I loved that Jerry/Larry found an organic way to bring back all the amazing guests that enriched our show. It was an amazing week together filming it.

— jason alexander (@IJasonAlexander) May 21, 2019
Fans of the show also stepped in with voices of reason:
Because it was an ending about nothing? Let's face it…there's virtually no ending that would have been pleasurable. That show was so good…ending it sucked no matter what the content.

— MachFiveDriver (@MachFiveDriver) May 20, 2019
As for Game of Thrones, many involved with the hit show have come out in support of the ending, including George R.R. Martin, author of the books that inspired the epic series.
Several of the show's actors have publicly defended the finale as well – or at least tried the best they could:
https://twitter.com/wildtargaryen/status/1125884083127582721
That said, If you're one of the fans who felt passionately enough to sign the petition calling for HBO to fully remake the last season, perhaps stop analyzing tv shows and start writing your own.
I'm sure with 8 or 9 seasons under your belt you'll totally nail the landing!