Selleck was Originally Cast as Indy and Technology Just Made it Happen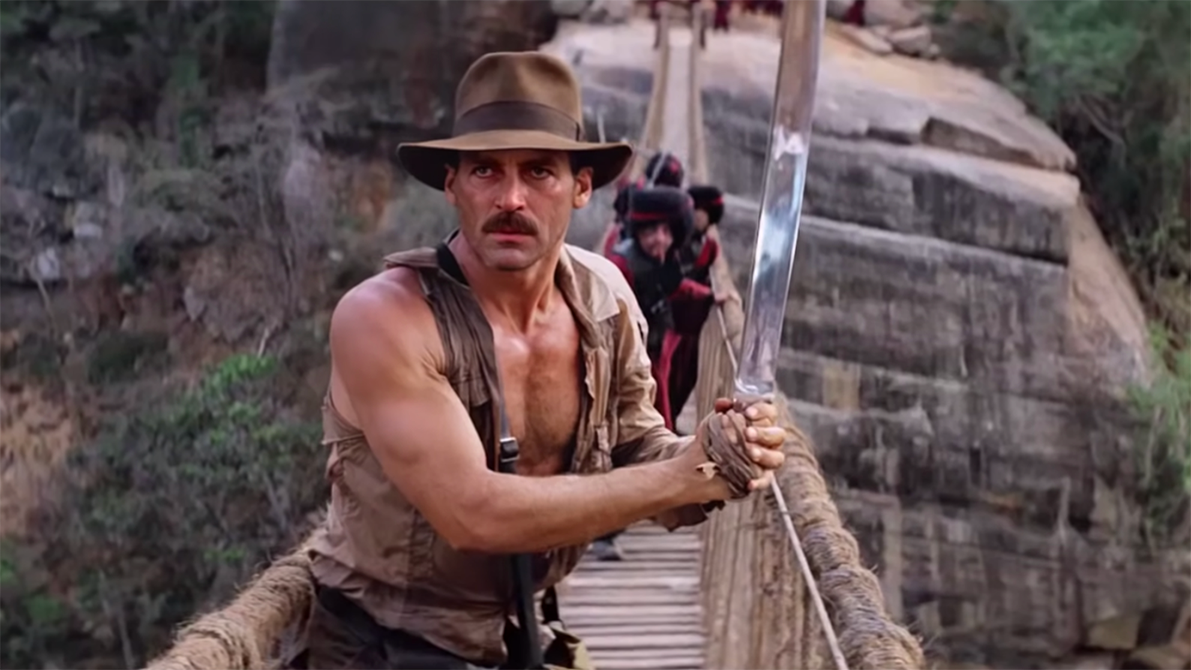 The character of Indiana Jones is about as iconic as they come in large part due to the strong jawline and bad boy persona Harrison Ford brought to the role. Honestly, it's hard to imagine someone else wearing the famous fedora. Surprisingly, though, Ford wasn't the creators' first choice to wield the whip.
George Lucas, creator of Star Wars and co-writer of 1981's Raiders of the Lost Ark, was hesitant to cast Ford in yet another one of his films.
"I said, 'Oh, Steven. He's been in two of my movies. I don't want him to be my Bobby De Niro,'" Lucas said to Raiders Director Steven Spielberg in a making-of featurette.
Ford was hot off the heels of 1980's The Empire Strikes Back and Lucas was worried about him becoming synonymous with his projects the same way Robert De Niro was with Martin Scorsese's.
So, the Indiana Jones team scheduled a screen test for a fresh face with an equally chiseled jawline, Tom Selleck.
Both Spielberg and Lucas loved Selleck in the role and were ready to move forward but the famously mustachioed actor was simultaneously wrapped up in another contract after filming the pilot for a certain CBS detective show called Magnum P.I.
"[Spielberg and Lucas] held the offer out for about a month," Selleck said on the Late Show With David Letterman. "The more they held out the offer and talked to the network the more the network said no… so I had to kind of move on."
Sure, Magnum P.I. would go on to be a huge success in its own right, even earning Selleck an Emmy, but it still pales in comparison to the Indiana Jones franchise, which has raked in a whopping $1.8 billion, in no small part due to Harrison Ford's legendary performance.
Lucas has since asserted that he's glad things worked out the way they did, saying in a behind-the-scenes interview that "[Ford] was perfect for the part. I can't imagine anybody else in that part."
That hasn't stopped fans from speculating what a Selleck-led Indiana Jones would have looked like, though. YouTuber and deep-fake creator Sham00K even put a reel together featuring Selleck's face on top of Ford's to give us a glimpse of what that alternate reality would look like.
Don't get me wrong – I love Ford's interpretation of Dr. Jones, but I'd be lying if I said that mustache didn't do something for me.