Sandals With Built-In Grass Will Reinvigorate Your Dad Sole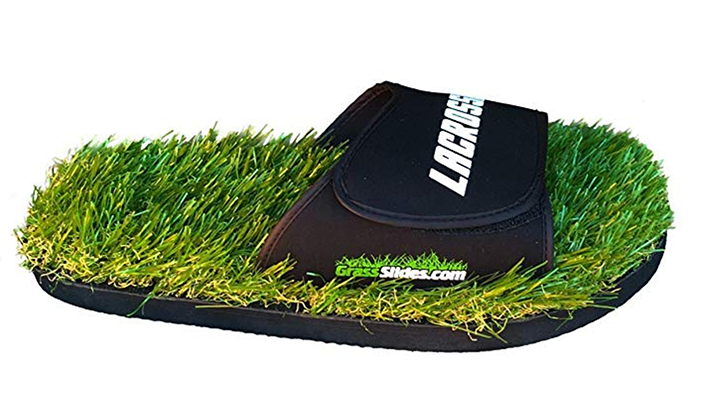 When November rolls around, you've probably drastically dialed down your regimented lawn care routine and the days of walking outside barefoot are long behind you.
But it's 2019, folks. We may not have consumer-level jet packs yet but I should still be able to experience the blissful feeling of grass between my toes year-round.
Thankfully, now it's possible.
The Grasslides Lacrosse Shoes are made with real turf are here to provide a lush landscape for your tootsies without the maintenance (because no one wants to have to remember to weed-whack their footwear).
While targeted at the lacrosse community with the less than subtle branding, these bad boys are clearly for anyone who loves the au naturale feeling of the elements under their feet at any time of the year.
Just like actual turf, the grassy sole flattens down during use to create a smooth, non-ticklish surface for your feet. The only thing missing is that euphoric, freshly mowed scent.
So, if you desire that shoeless feeling of a hobbit while retaining appropriate protection for your soles, you can grab a pair for yourself for $24.95 on Amazon.
Just a heads up, if you buy stuff using the provided links, The Dad may collect a small commission.