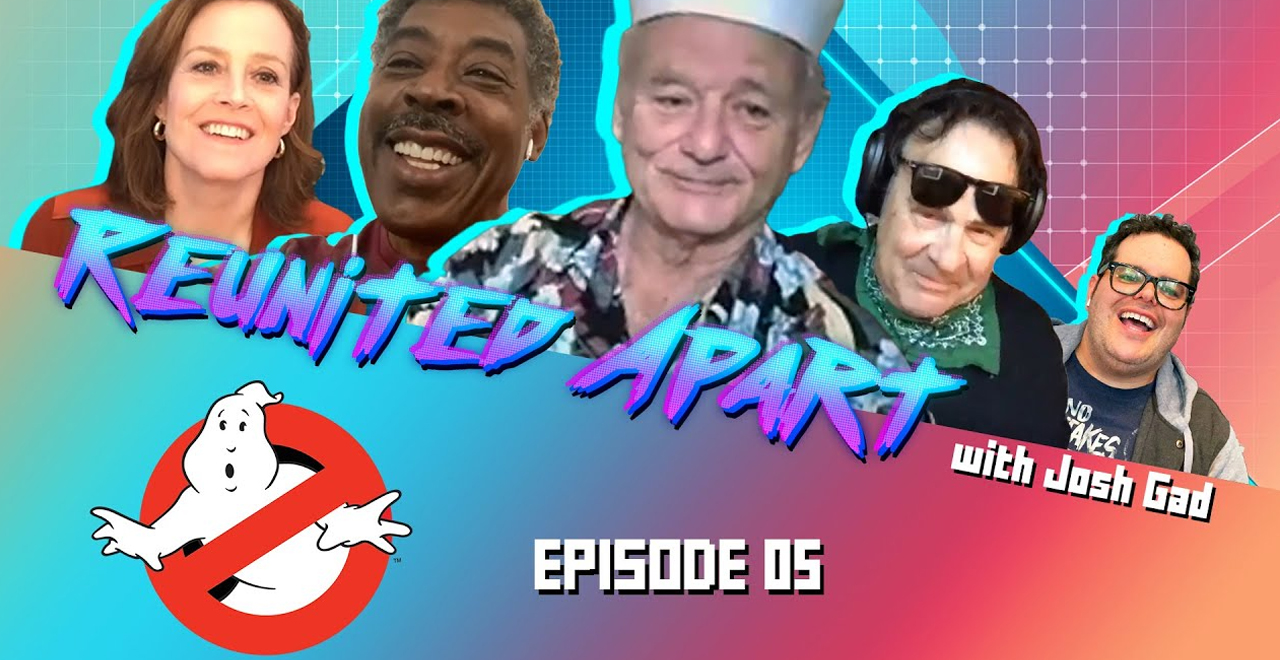 Credit: Twitter/JoshGad
After using his YouTube show Reunited Apart to bring together the casts of Splash, Back to the Future, the Lord of the Rings Trilogy, and Goonies, Josh Gad must have wondered, now who am I gonna call?
Obviously, as was teased last week, he called the Ghosbusters! And they answered.
In the latest episode of Gad's fun series, he called Jason Reitman, the son of Ivan, who directed the first two Ghostbusters movies. The younger Reitman is preparing for the release of the third movie in that original timeline, Ghostbusters: Afterlife, which features Igon Spangler's daughter and grandkids moving to Oklahoma and uncovering their family's legacy, and a connection to Gozer.
In this week's Reunited Apart, Gad brought together the two directors and much of the cast of the original, including Bill Murray, Sigourney Weaver, Dan Aykroyd, Ernie Hudson, and Annie Potts, all of whom appear in Afterlife. The actors reminisced about their experiences making the 1984 blockbuster and its sequel, with Murray donning a sailor cap to reference the first film's memorable marshmallow monster.
Fan Kumail Nunjani showed up to quiz the gang on Ghostbusters trivia, and then Ray Parker Jr. appeared to discuss writing the memorable theme song, before playing it.