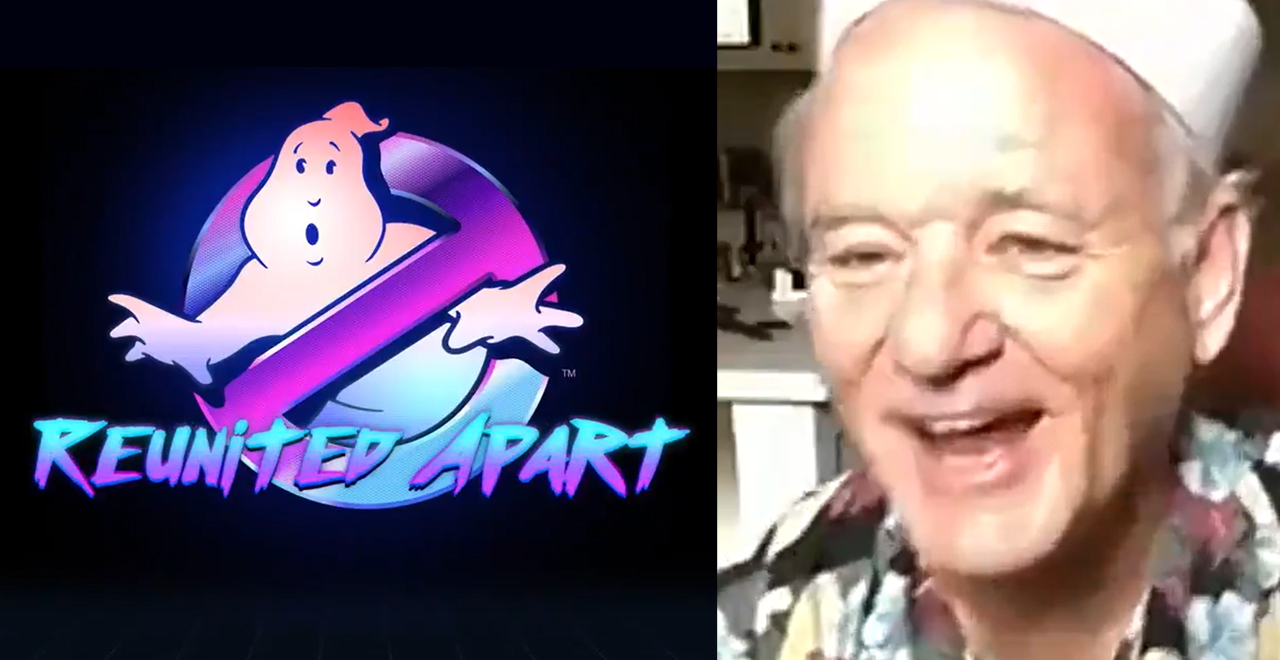 Credit: Twitter/JoshGad
For pop-culture fans looking for distractions during the quarantine, Josh Gad has been a godsend.
The Broadway star, actor, and voice artist perhaps is best known for his hilarious performance as Olaf in Frozen and Frozen 2 is also a huge fan of 80s movies, and as a way to fill some time, and raise some money, he created the Reunited Apart YouTube series. Over the past few months, he's used the series to reunite cast and crew of classic films Back to the Future, Splash, The Goonies, and – for his one non-80s property – the Lord of the Rings trilogy over Zoom video calls. At the very end of that last episode, the Ghostbusters' classic "Who ya Gonna Call Theme" began playing, clueing viewers into a forthcoming Ghostbusters reunion on the show.
Then more recently we got the full tease:
Who you gonna call? See you all Monday June 15th at 9:00 AM PT / 12PM EST for #GhostbustersReunitedApart in support of @eji_org — SUBSCRIBE NOW! https://t.co/276anwko4d pic.twitter.com/KCHd3UFmxi

— Josh Gad (@joshgad) June 10, 2020
Murray, Aykroyd, Hudson, Weaver, Potts, Both Reitmans…we'll hold out hope that Moranis is a late edition. Either way, it looks like a blast.
Ghostbusters: Afterlife features Carrie Coon and Finn Wolfhard, relatives of the late Egon Spengler, moving to Oklahoma and uncovering their family legacy. That's about all we know, at least until Monday, June 15th at 12pm (EST)