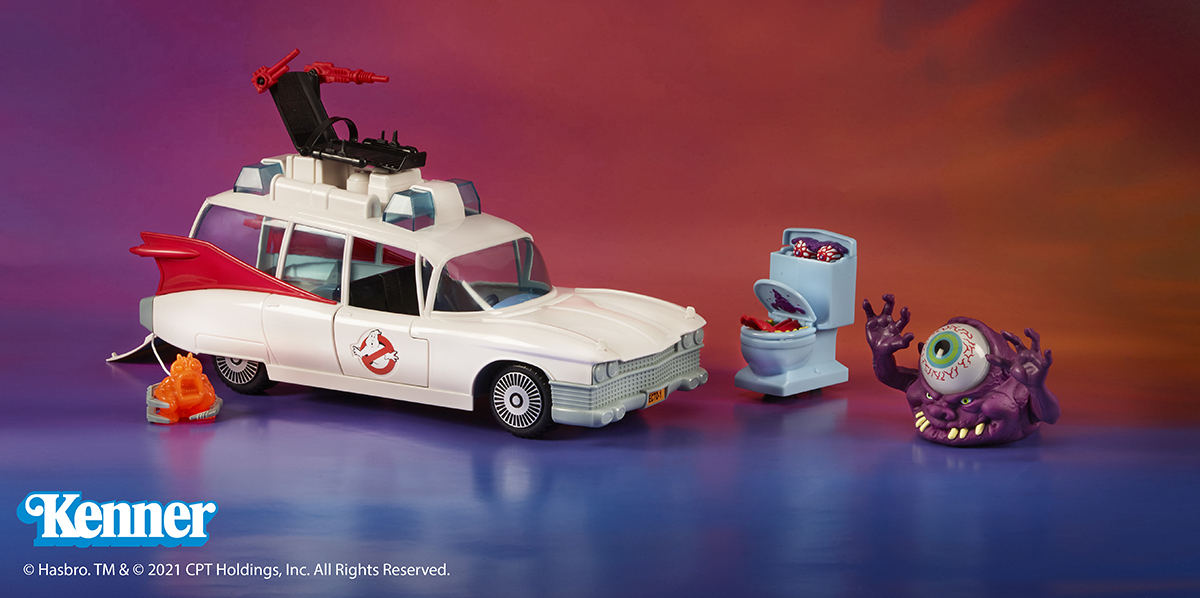 Credit: Kenner
The only thing better than the shows and movies we grew up with is the toys we grew up with. That sliver of the Venn diagram is the truly sweet spot when it comes to collectibles and the purest hit of nostalgia. If you were a kid in the 80s and 90s, Hasbro is here for you. Their latest re-release is a series of classics from "The Real Ghostbusters."
You can't see these toys without vivid memories of the old series and epic play sessions. Among these classics originally released by Kenner (the greatest of all toy companies) is the Ecto-1. It's pricey ($49.99) but it's also meant just as much for dads as it is for kids. I mean, sure, you may buy it for them, but when you're playing it together, we all know who it's really for.
Hasbro's Real #Ghostbusters Kenner Classics line adds the Ecto-1 along with two ghost toys: https://t.co/LUGzdEhiJY pic.twitter.com/drbpmzHvmb

— Ghostbusters News (@GBNewsdotcom) March 12, 2021
The company also re-released a few of the classic ghosts, so your crew has a reason to fire up that Ecto-1. Bug-Eye and Fearsome Flush are two toys that ooze 1980s, even down to the packaging. There will be definitely be something weird in your neighborhood once you pick these up.
The trio of re-released "Real Ghostbusters" toys are available from Walmart. You can grab them in June, or pre-order them now just to make sure to lock down that trip down memory lane.