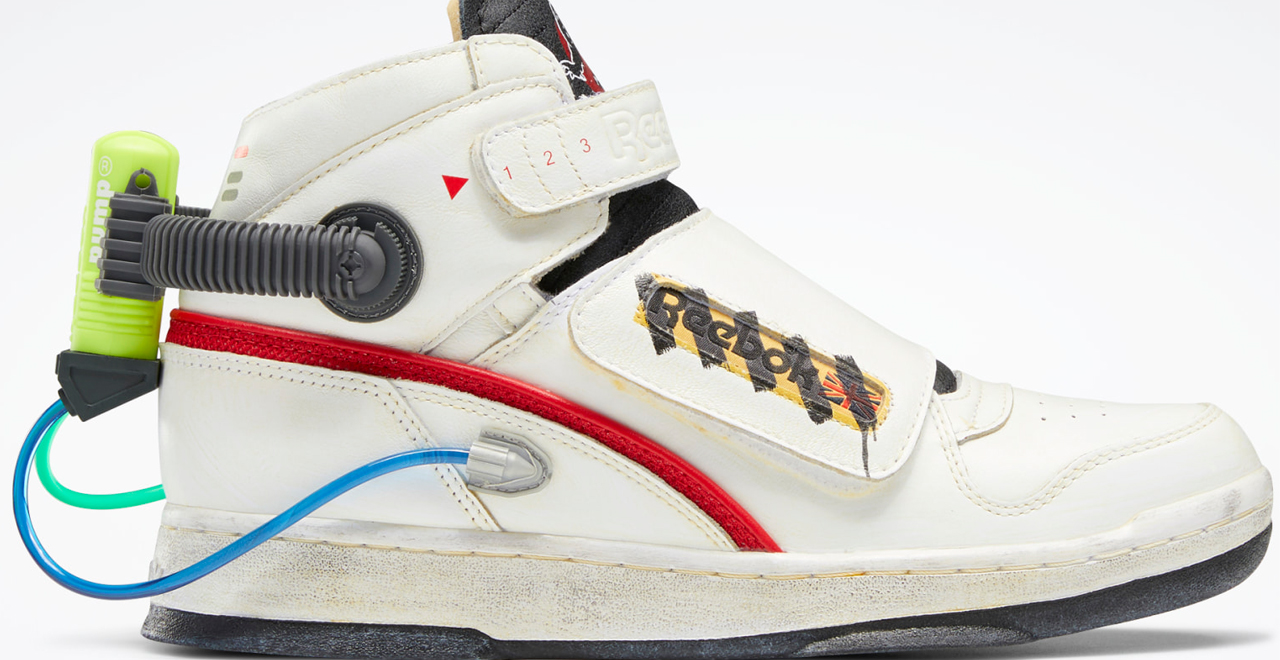 Credit: Reebox
I'm no sneakerhead. I've never owned a pair of Air Jordans, I never even owned any Reebok pumps. The one pair of sneakers I own are generic dad New Balance running shoes, and they've been stuck at my office gym locker since March when my office closed down.
But I am a movie fan, and a Halloween fan, and a Ghostbusters fan. So when I heard that Reebok was releasing not one but two special Ghostbusters-themed sneakers just in time for All Hallow's Eve, my ears perked up.
And then I saw them. And my ears perked down a little bit. But hey, they're collector's items.
First up are the Ghost Smashers, described by Reebok thusly:
"Show ghosts who is boss. These men's Ghost Smashers shoes have a fearless design inspired by the Ghostbusters movie from the '80s. The leather upper has a worn, weathered look as if you've gone into battle. Signature details from the film give them a legit look."
They are… interesting. There's some weird proton-pack deal on the back, complete with neon-looking tubes. These aren't your Daddy's sneakers unless your daddy is Ray Parker Jr.! And if he is, I hope he didn't give all his money to Huey Lewis, because these kicks will cost him $150.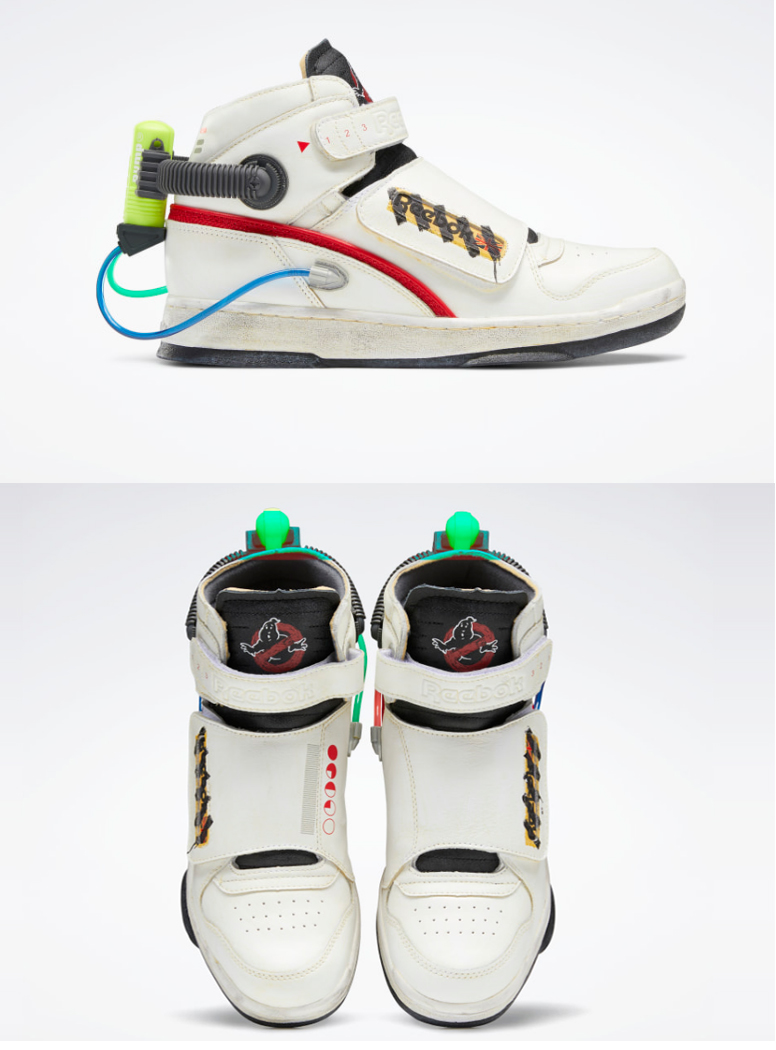 The second pair, also being released on Halloween Day (that's October 31st, FYI), are "Ghostbusters Classic Leather Shoes," selling for $100. They are a bit more normal looking.
The official description: "Strap on your proton pack. Or, you know, just lace up these Ghostbusters shoes. It's time to celebrate Sony's original Ghostbusters movie. The design includes several tributes to the series, from the logo on the tongue to the slime graphic on the outsole. The shoes are made of smooth leather, with a durable rubber outsole."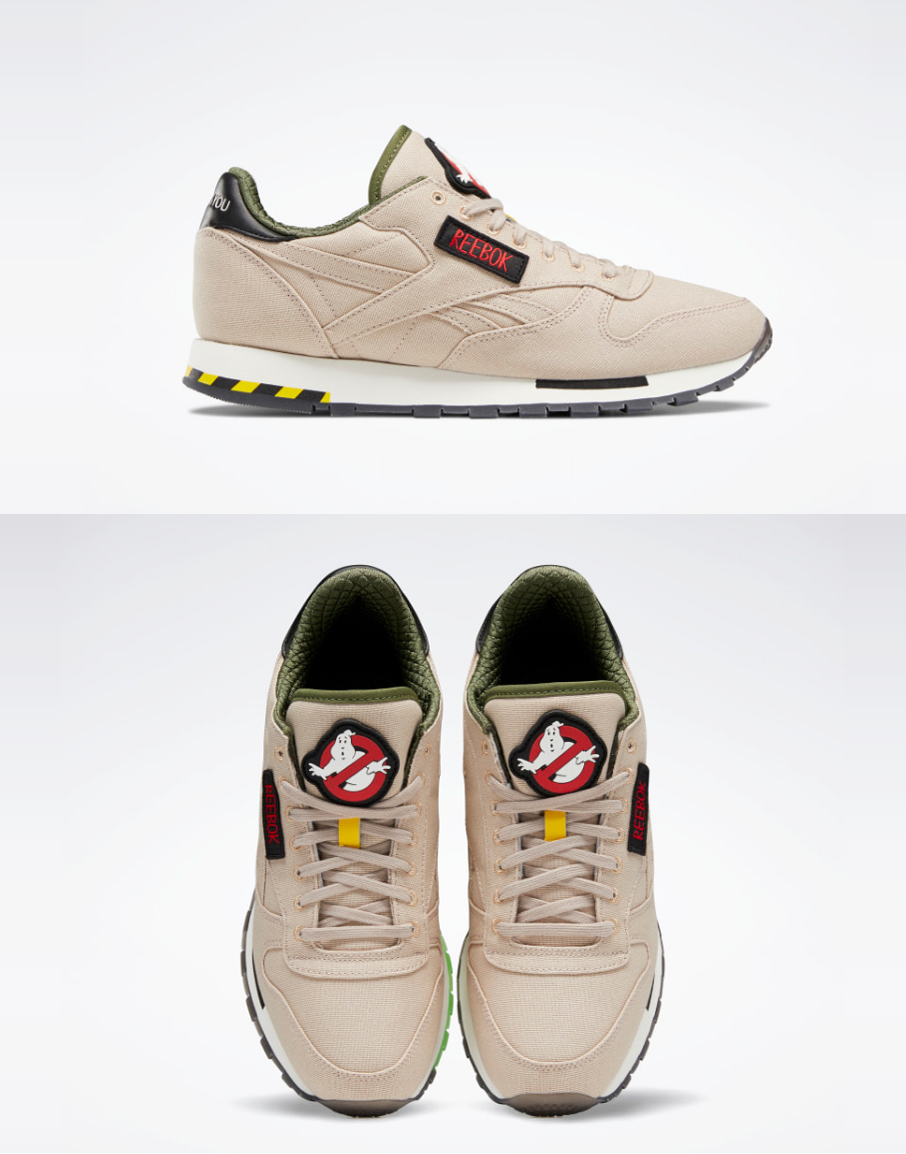 Both sneakers have the awesome Ghostbusters logo on the tongue, which, frankly, is all I really need.
Who ya gonna call to get these sneakers? Reebok's Website.