Giant Gator Takes Stroll Through Florida Golf Course During Tropical Storm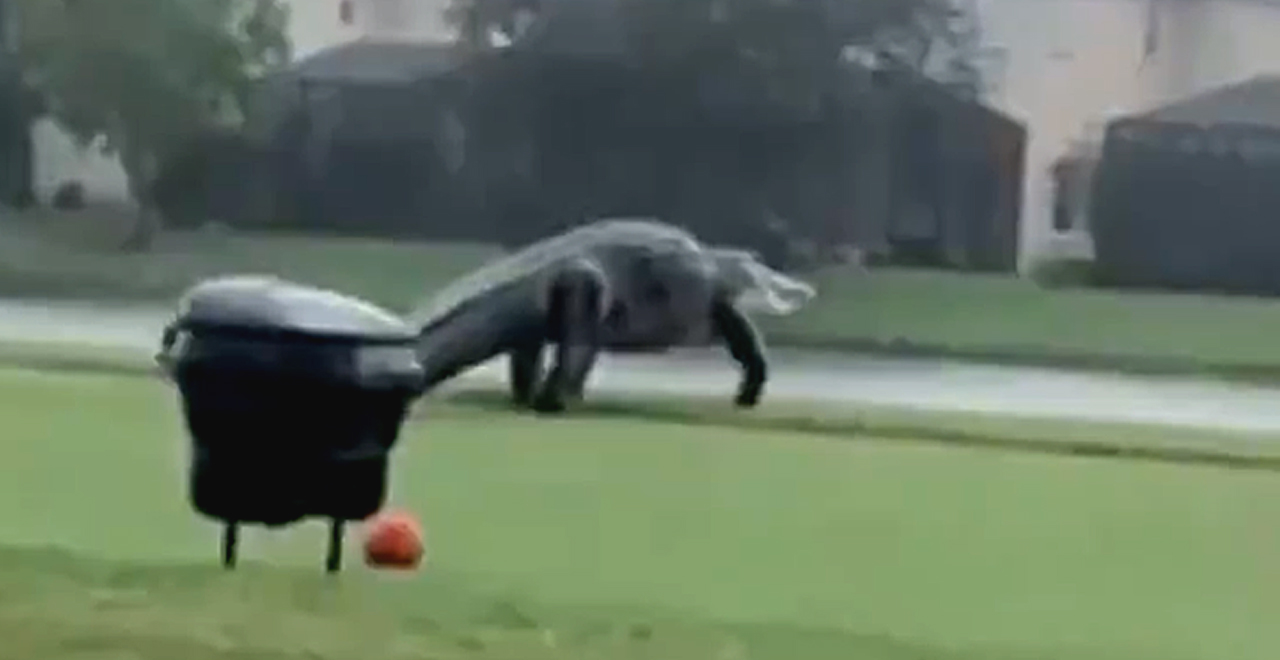 Thank god the Masters isn't held in Florida, or the participants might have had a lot more than a pesky water hazard to contend with.
I am referring to the Hulked-out alligator that was seen gallivanting around a Florida golf course last week, during tropical storm Eta. Footage of the alligator wandering the Valencia Golf & Country Club in Naples, Florida surfaced on social media, and if you're anything like me, when you first saw the thing, you assumed it was faked. PhotoShopped or CGI'd or somehow enlarged because if that thing really existed in real life, no one would ever live in Florida.
Alas, the images were not doctored, and that behemoth does exist. And it haunts my dreams. Just look at this thing, it's like something out of a Godzilla movie!
HOLY GATOR🐊: take a look at this massive gator walking through Valencia Golf Course in Naples. He looks like he belongs in Jurassic park!

📸: Tyler Stolting pic.twitter.com/skr3Du9EBQ

— Nicolette Perdomo (@NickiPerdomo) November 12, 2020
Of course, to people in the know, there was nothing extra special about that terrifyingly large gator.
David Steen, the reptile and amphibian research leader of the Fish and Wildlife Research Institute for the Florida Fish and Wildlife Conservation Commission, told Twitter that that absolute unit was "nothing unusual."
"It's an iconic species and conservation success story. But in short, there's nothing unusual about this alligator or the video," he said.
Maybe for Floridians! For everyone else, it seemed like they were filming a sequel to Rampage, the Rock's giant-animal movie that was based on a video game.
Thankfully, no one tried to get tough with this gator, and it eventually wandered away. Presumably to shrink back down into a normal-sized gator until someone made the mistake of making it angry again.