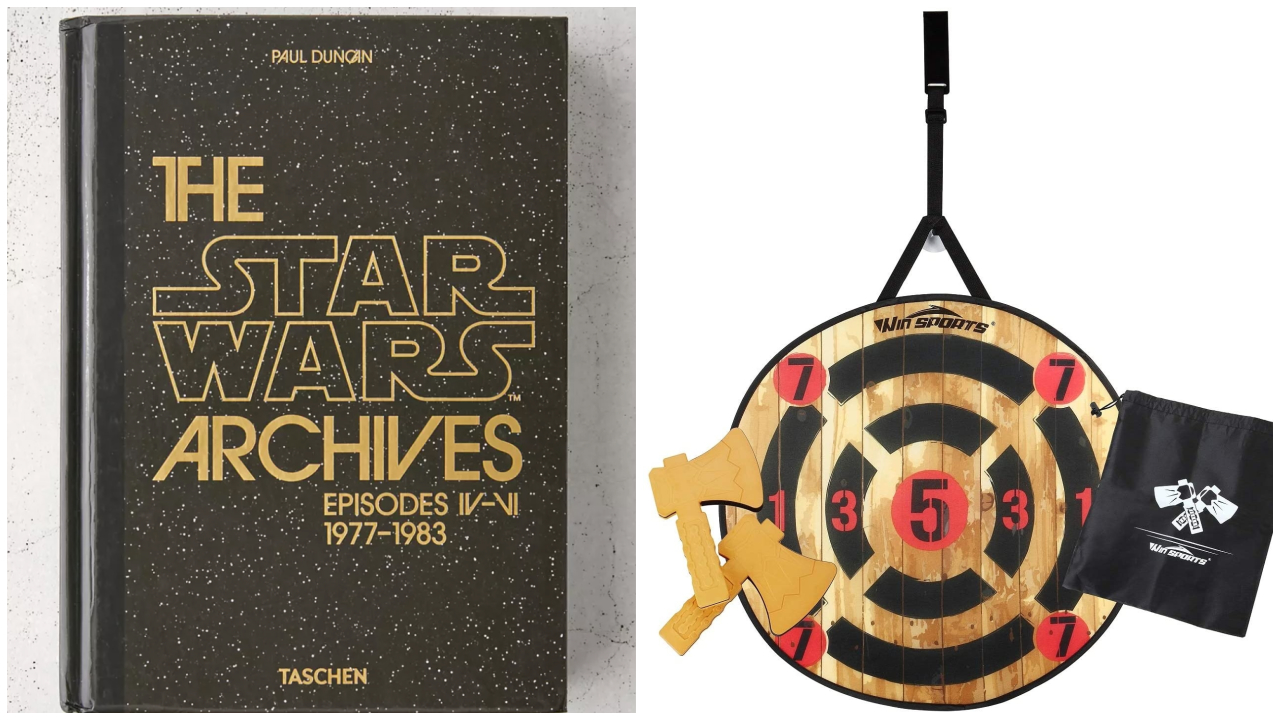 Credit: Urban Outfitters
You entered into gift buying with the best of intentions, didn't you? You said to your partner, your kids, and anyone else who would listen, "I can handle buying a gift for an 18-year-old. It wasn't that long ago that I was 18. I know what they like." Except, it was, dude. It was a really long time ago. Did you even have smartphones when you graduated high school? We didn't. Were they printing brand new albums on vinyl… or were you exposed to your parents' or grandparents' old collection? We're not suggesting you're old. We just know how drastically the world has changed in just the 18 years since this kid was born. Everything is different. Nothing is the same.
When it's finally time to hand over your credit card and make the purchase for that ultimate gift for an 18-year-old boy, you'll probably have some self-doubt. It's okay. We've got your back. These gifts for 18-year-old-boys are exactly what they'll want. For many of them, you only need vague knowledge of the young man to know if it's a good idea. So, even if he's not your kid or a kid you've spent much time with, we're certain these gifts will… slap. *groan*
The Best Gifts for 18-Year-Old Boys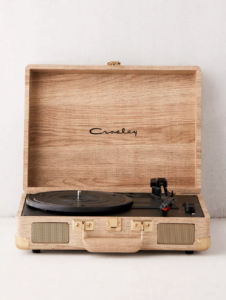 True story: Vinyl is back! If the 18-year-old in your life loves music, they'll probably love a record player. This wood one offers warm, summery beach vibes. It's the perfect present on its own. But, a gift card to the local record store to accompany this player will help them start or expand their collection.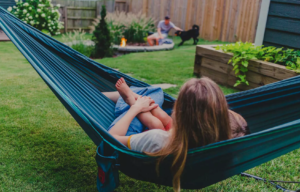 Everyone needs an escape sometimes, even teenagers. This compact hammock is a gift your eighteen-year-old can clip to their backpack or toss in the glove compartment box. It will give them a chance to lay back and relax at a moment's notice and in practically any location.
Buy Here at Dick's Sporting Goods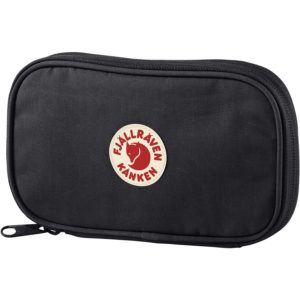 If your big kid's old duct tape wallet is nothing short of embarrassing, it might be time for an upgrade. Fjallraven's products aren't just trendy, they're long-lasting and cross multiple teenage subcultures. Literally no matter which member of The Breakfast Club he relates to best, this wallet will fit his "vibe."
Is your 18-year-old about to head off to college? Get that dude a weighted blanket. Weighted blankets have been scientifically proven to reduce anxiety and stress, which he's about to experience at all new levels. It's also a great solution when he whines about missing his girlfriend who went to college out of state.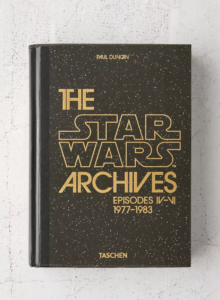 Take note: Not all teenagers love Star Wars or would appreciate this coffee table book. But, you know your guy and should know if this is something he'll like. Is it useful? Nope. Is it trendy? Not really. But, is he a nerd? If so, he'll no doubt eat this up.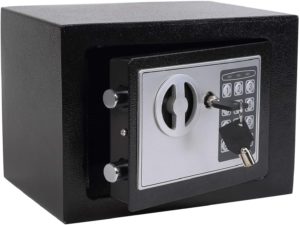 Another college must-have: A personal safe. If we learned anything from watching That 70s Show, it's that no one can be trusted. Remember when Red "borrowed" money from Eric's stash? Yeeeeah, this thing is much safer than a Candyland box.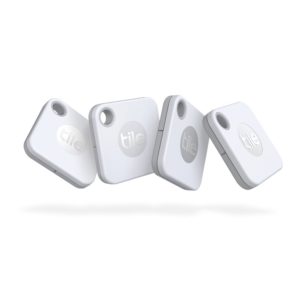 Let's be real: This kid is about to leave the nest and might get buck wild. And, even if he doesn't, do you remember what kind of idiot you were at 18? This four-pack of tile location trackers can be attached to keys, dropped in backpacks, and stashed in that cool wallet you just bought him. And when he loses something? He'll know just how to find it.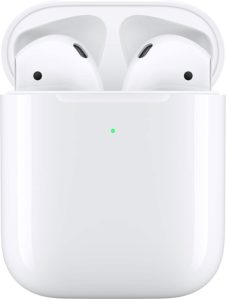 Since you haven't bought the Tiles yet, he's probably already lost his first set of AirPods. Knock-offs work pretty well, but if you can afford the "real thing," you might as well go for it. This time, though, make sure he gets the responsibility lecture.
Of course, the cool kids don't all care about vinyl. Plenty of 18-year-olds prefer to carry their music around on their phone. Having a way to bump it in the dorm or by the pool is crucial. There are tons of legitimately loud Bluetooth speakers. But, this guy is all about aesthetics… which are surprisingly important to teen boys.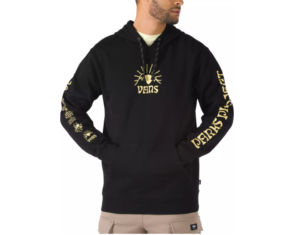 Even before COVID, comfort was key. Vans is a solid, reliable brand that you probably remember from your own youth. The brand crosses multiple cultures and styles now. This hoodie, inspired by the Parks Project, brings awareness to an important cause: National Parks.
Buy Here at Dick's Sporting Goods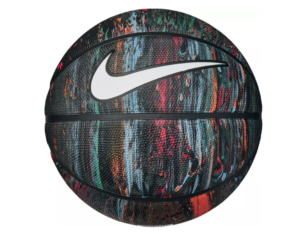 Even your least athletic guy enjoys the occasional game of hoops. You know this already: Being the guy who brought the ball comes with perks. This gem is made from recycled rubber making it another good gift that supports an important cause.
Buy Here at Dick's Sporting Goods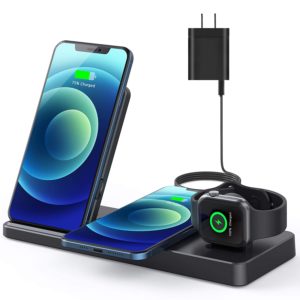 Cords. Cords everywhere. Your box of completely outdated and useless cords might bring you a sense of pride. But, this low key form of hoarding isn't something we need to pass on to the next generation. This hi-tech gadget only requires one cord but will charge everything in your "little" buddy's arsenal. It charges phones as well as their Apple Watch and Airpods.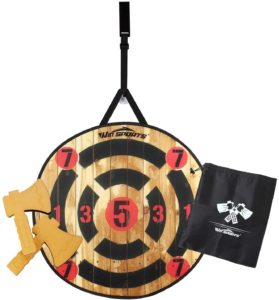 Life is relentless. You only begin to discover this when you turn eighteen. Help your man blow off some steam with this cool little behind-the-door game. Add a picture of their ex for even more cathartic fun. Bonus: It won't mess up the drywall, so you won't lose your/his deposit on that first hellhole of an apartment.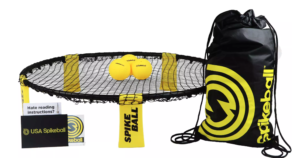 Everything you need for an afternoon of fun with the gang, all tucked haphazardly into a bag? What more could your 18-year-old want?
Buy Here at Dick's Sporting Goods
Yes. The infamous "fanny pack" is back and bigger than ever. Do we gariatric millennials understand? No. But, what else is new? Tie-Dye is also still cool, so this bag is a win-win.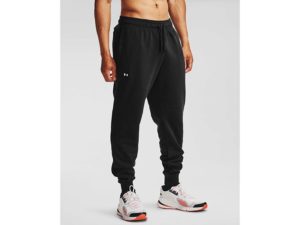 Again. Comfort is key. But, a well-known label is like the backup key under the fake rock.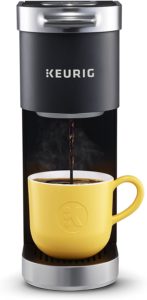 If your 18-year-old is going to college, they're eventually going to start running low on funds. Set them up to cater to their coffee addiction without running to the campus Starbucks before every. Damn. class.
Sure, he's "supposed to be studying." But, sometimes you gotta shoot some zombies and talk smack to some Gen-Xer across the country.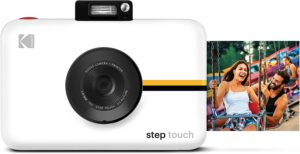 Professional cameras are very pricey, and Polaroid cameras are overdone. Get the budding photographer Kodak's Step Touch digital and instant camera which comes with an instant printer. It's perfect for that Gen Z kid who wants the instant gratitude of a phone photo but is also looking for something tangible they can pin to their walls when they're off at college. The quality is superior to any other instant camera on the market, and it's easy to use.