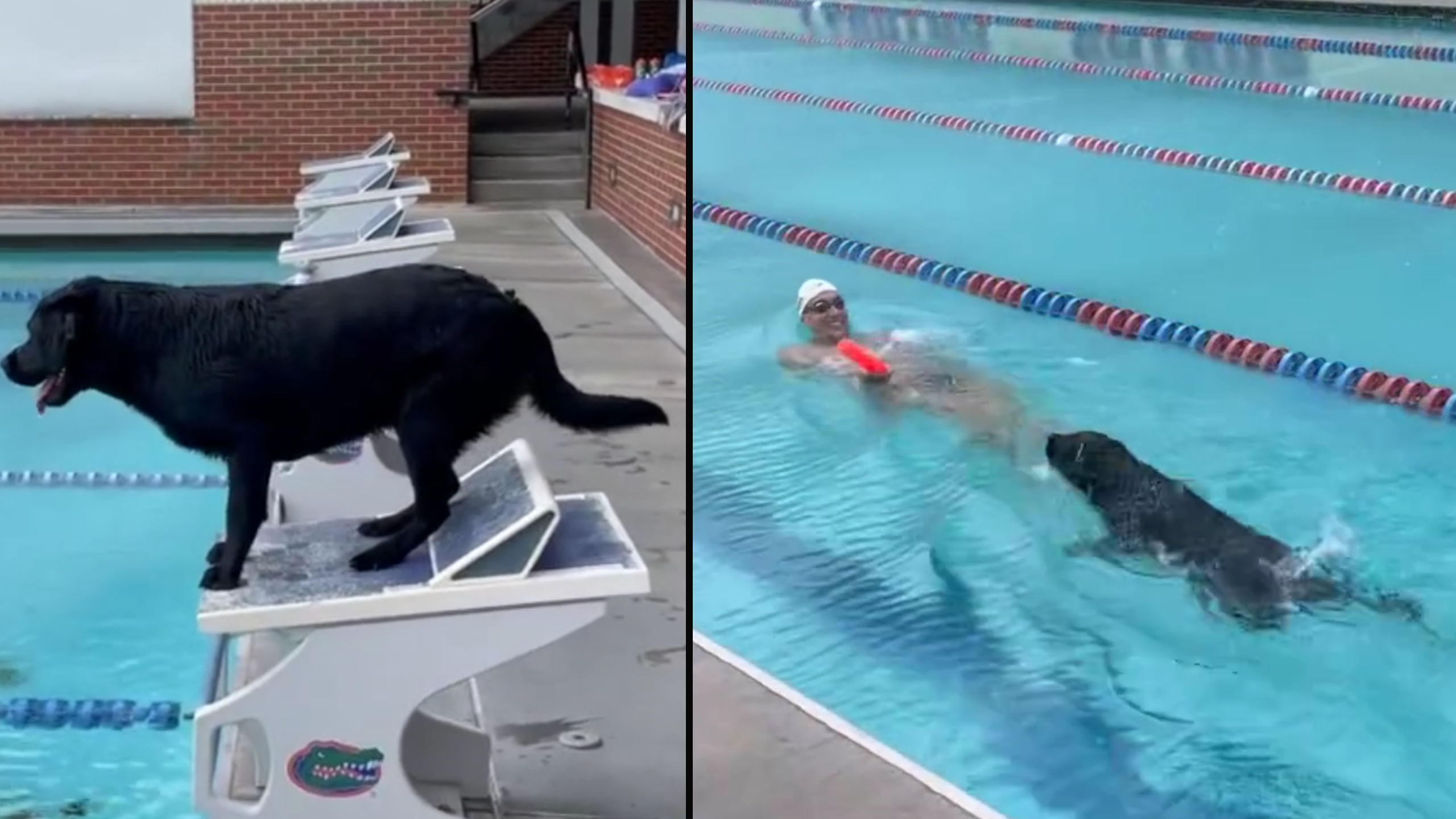 Credit: Instagram/caelebdressel
Olympian Caeleb Dressel is one of the best swimmers in the world, winning five gold medals at the 2020 Olympics in Tokyo. But he's not the only one in his family that stands out in a pool. His dog Jane has got some of her owner's swimming talent.
Dressel shared a video on Instagram of him with his pup in the pool. Jane does a perfect dive into the Olympic-sized pool at the University of Florida aquatic center, and she swims laps right alongside the gold medalist. Dressel's wife shouts her encouragement the entire time, at one point saying "This is insane!"
View this post on Instagram
Dressel was coaxing his canine friend through the pool by holding one of her toys in front of her, but the old carrot at the end of the stick trick works. Jane swims almost the entire length of the pool, picking up speed as she goes. Dressel's wife Meghan started getting hyped, shouting "Oh my gosh, go baby GO!"
Dressel left the Olympics with a pile of gold medals, but now, it's not clear who the best swimmer in the family actually is. You put Jane up there against other dogs, and Caeleb might not be the biggest winner anymore.
At this point, it's pretty clear who would star in a summer Olympics-themed reboot of Air Bud.