GoT Clue Has a Double-Sided Board so You Can Murder Everywhere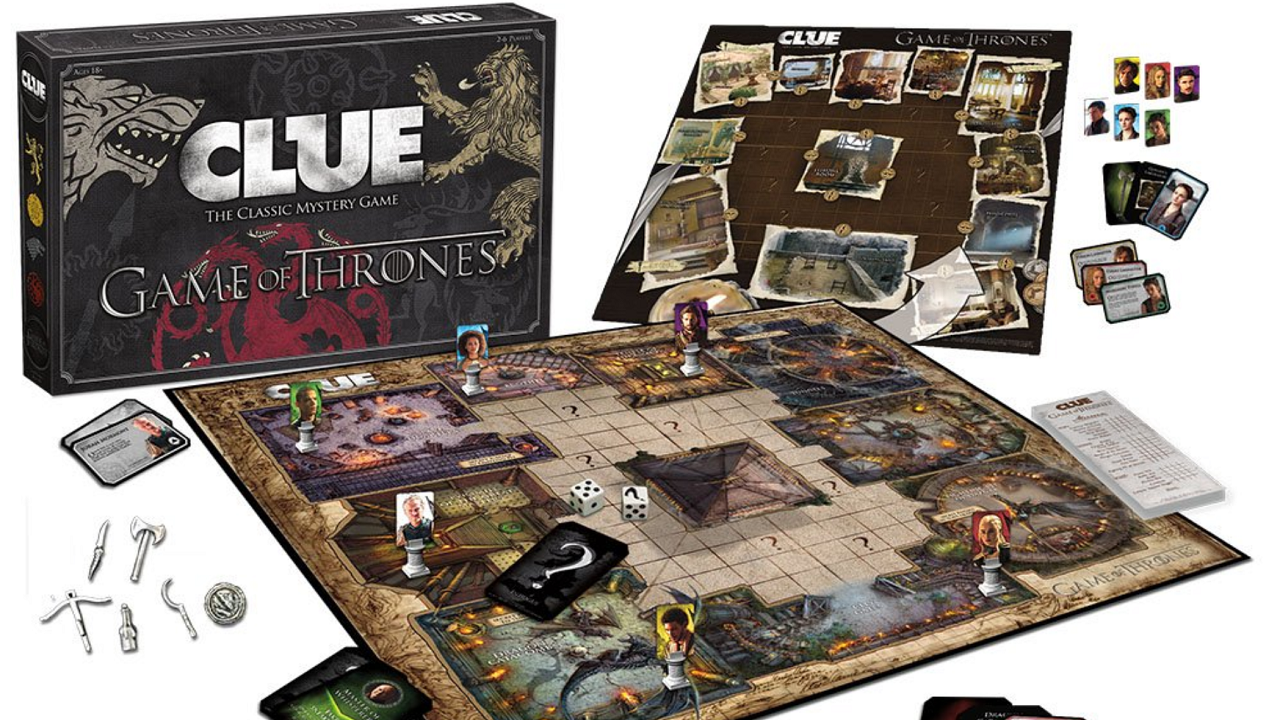 "Merchandising, merchandising, where the real money from the movie is made. Spaceballs-the T-shirt, Spaceballs-the Coloring Book, Spaceballs-the Lunch box, Spaceballs-the Breakfast Cereal, Spaceballs-the Flame Thrower." – Yogurt, Spaceballs
Just prior to the premiere of the final season of Game of Thrones we caught wind of the GoT Monopoly Edition. And now, as HBO's fantasy juggernaut Game of Thrones comes to a somewhat rocky end, there's a new edition of Clue that lets you track a killer all over the seven kingdoms of Westeros.
If you've seen the show or read George R.R. Martin's sprawling song of ice and fire, you know the kind of world we're dealing with. Westeros is a large place, regardless of how easy it's gotten to traverse over the last two seasons of the show, and in order to do it justice, board game makers USAopoly have devised a double-sided Clue board so as many locations as possible are represented.
The special edition costs $44 on Amazon and the board is elaborate enough to justify the price tag. As usual, the object of the game is to identify the killer, and in war-torn Westeros, there is no shortage of suspects.
GoT Clue features six weapons – among them a crossbow, a Dothraki scythe, and Bran's (or, I guess, Arya's?) fateful dagger, and twelve suspects, from Grey Worm and Missandei to Sansa, Littlefinger, and Jaime. Six of the characters are based in the Lannister's stronghold of the Red Keep, and six are based in Mereen, where Daenerys spent much of her time.
Was it Jorah in the fighting pit with a battle axe? Was it Tyrion with the crossbow in Cersei's bedchambers? Will someone use the coin of the Faceless Man to sneak into the Tower of the Hand? There countless fun combinations, and it will take a while before you're able to recreate all your favorite Westeros-based murders.
About the only thing GoT Clue is missing is a dragon character, but I guess it's not really fair if everyone is dead.
Just a heads up, if you buy stuff using the provided links, The Dad may collect a small commission.