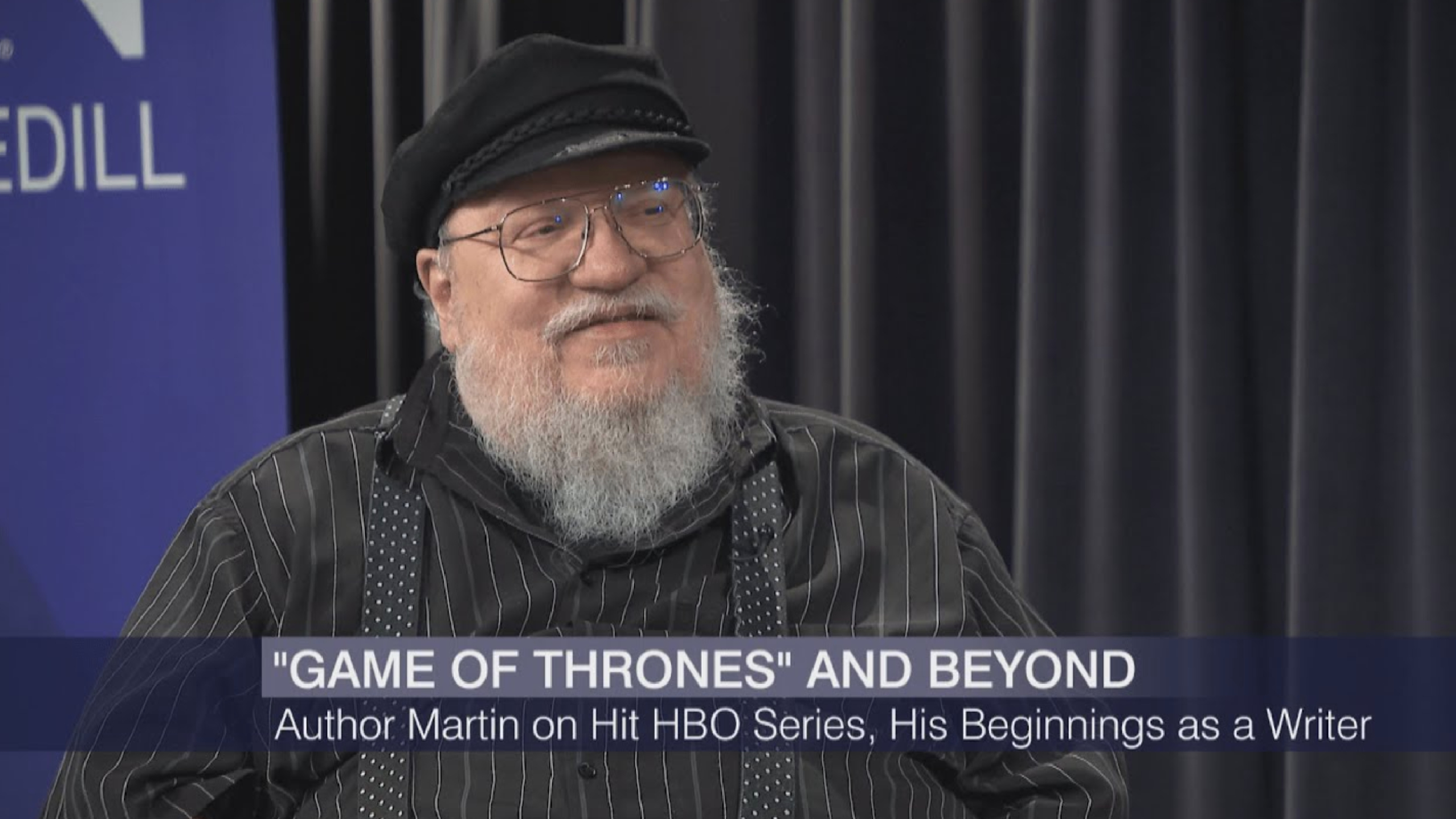 Credit: YouTube/wttwchicago
The Game of Thrones ending sucked, I say that as an enormous fan of the series. The show was set to be an iconic, truly brilliant TV series until the ending was fumbled so badly everyone now wants to forget it. Truly astonishing the 180 fans did in the final season. Now author George R.R. Martin, has officially said his book series will end differently.
Martin said on a radio interview in Chicago that he wished things had gone differently and was shocked that the show's creators were able to outpace his writing, especially since he had a five-book head start.
Dance of Dragons, the 5th book in the series, came out just as the show began a decade ago. Since then, we've been waiting earnestly for book 6, Winds of Winter, which was supposed to release forever ago and still…isn't.
Which makes this criticism from Martin seem a little hollow. Like, sure, you wrote the story and are partly responsible for why the first few seasons were great, but you can't drag the ending when the creators DID meet with you to go over the basic roadmap of how things would turn out, AND when you miss every deadline you set FOR YOURSELF to release the next book.
Martin didn't divulge how his ending will be different, he just said we had to "wait and see." Maybe he said that because his ending will be different in the sense that it never even happens because he can't finish the freaking book.
So, we wait for book 6, but he also needs to churn out book 7, A Dream of Spring. Maybe he's delayed things because he wanted to test how his ending would be received by sacrificing the HBO show, and now he's drastically trying to change course.
Or maybe he simply doesn't know how to land the plane himself, so he's stalling until he can arrive at something satisfactory. Or maybe writing books is hard? Still, he's created this story that has legions of devoted fans, yet still finds time to write other projects while his fans are left dangling in the winds of winter (or lack thereof). Frustrating.