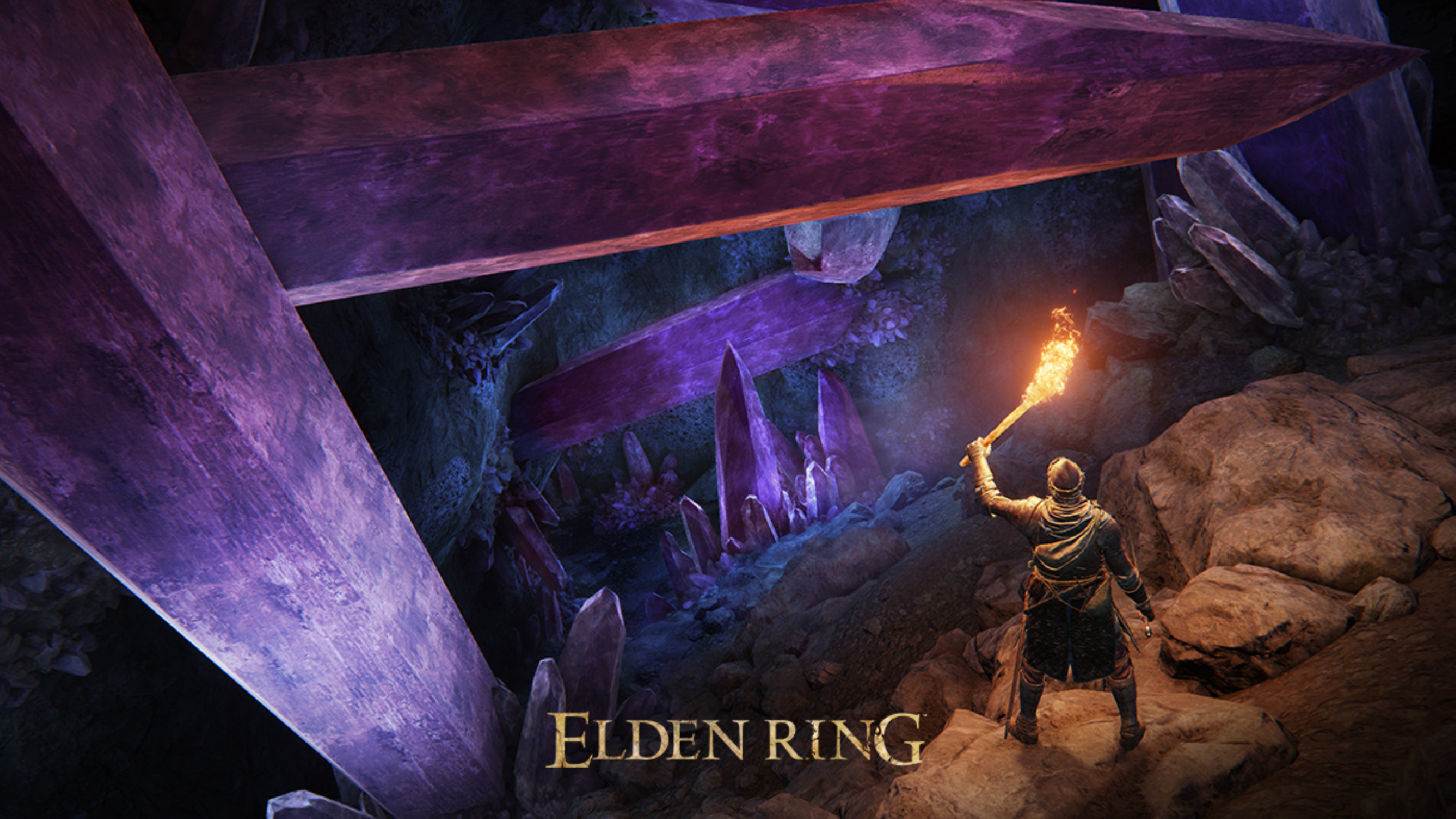 Credit: Bandai Namco Entertainment
George R.R. Martin's long-awaited fantasy story FINALLY has a release date! OK, so maybe this isn't *the* fantasy story everyone's waiting on, because it's not the next book in the Song of Ice and Fire saga, so we don't know how he's going to land the Game of Thrones plane, but it IS the much-hyped game he was helping produce, Elden Ring.
We got a surprise trailer for the dark fantasy game at E3, and we have a release date. Elden Ring is coming in January 2022, and the trailer looks like everything you'd want, without tipping too much. There's a player doing lots of sword stuff and magic stuff, there are monsters and a generally dark aesthetic.
It's a combo effort from Dark Souls creator Hidetaka Miyazaki and George R.R. Martin, who is a pro at building fantasy worlds. And, this is the perfect vehicle to showcase his skills, because George R.R. Martin is a *master* at world-building and decidedly *not* at ending his stories. With a video game, of course, YOU control the ending (I mean, in a general sense at least).
OK, so yeah, games do need endings, but there was a time fans expected this project, announced a few years back, could go the way of Martin's other projects and never quite make it over the finish line. So now that we have one with a definitive release date, maybe Martin can get back to writing that fantasy series he started. In the meantime, this game does look pretty badass.
Elden Ring gets released for Playstation, Xbox, and PC on January 21, 2022.