Will McConaughey's Next Role Be Governor of Texas? "It's a True Consideration"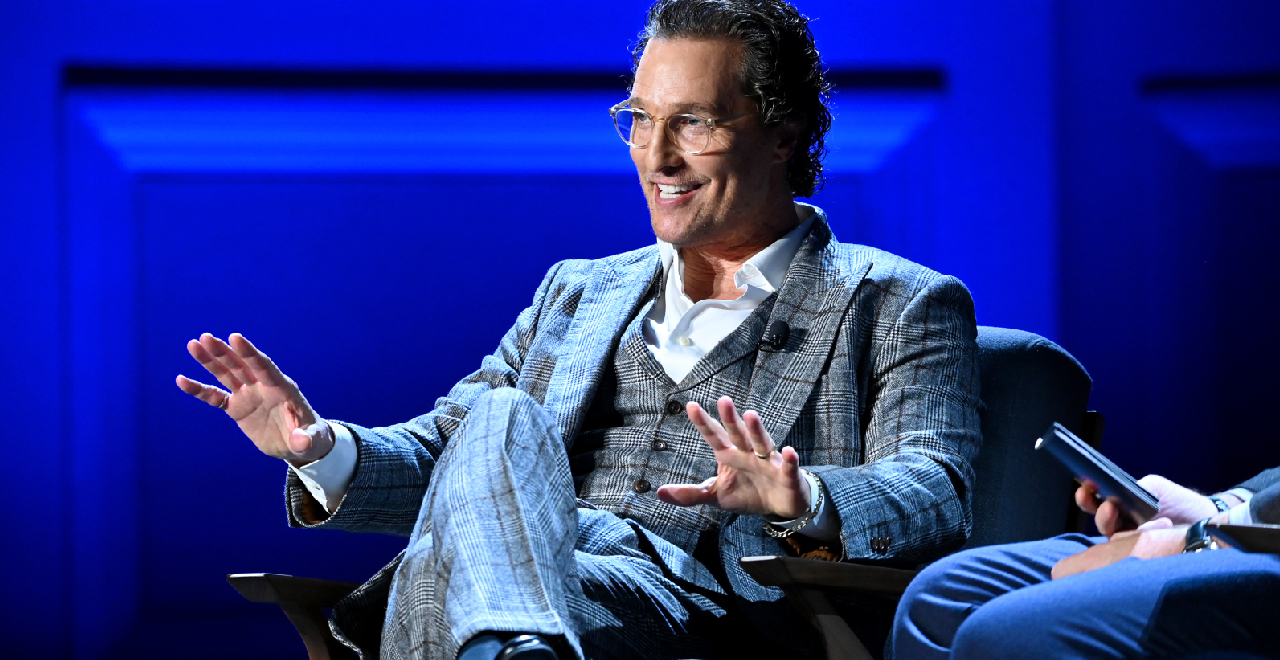 Matthew McConaughey, best known as a Dad favorite and maybe as an actor (?), is making news again as he discusses entering a new realm; politics. McConaughey did broach the subject of possibly running for governor of his beloved Texas last fall during a press tour for his new book, Greenlights (which is good!).
However, at the time, his stance seemed partly driven by a repudiation of how divisive politics has become, and his goal would be to rise above that in an effort to help people and bring them together. So what changed, why does he start to sound a little more serious about a run for governor?
After Texas had its terrible snowstorm, people were left without power or water for DAYS, and with the power grid just a complete and total failure (both in operation and the ridiculous fees they charged), the citizens of Texas aren't feeling too keenly about their leadership right now.
View this post on Instagram
And real Texans, like McConaughey, leaped into action. And with there possibly being a bigger opening, McConaughey was on The Balanced Voice podcast when he said he was exploring where he could be most effective.
View this post on Instagram
"I'm looking into now, 'What is my leadership role?' Because I do think I have some things to teach and share," he said. The host followed up and asked if that could include running for governor. He answered quickly:
"It's a true consideration."
McConaughey is currently most focused on raising money for Texans affected by the storm and doing what he can to help his state with disaster relief.
Which, if you're looking for something in a politician, is the type of approach you'd want to see. And it's not hard to see he's more than just a Hollywood star who's bored.
"I'm Texas from the beginning," he told the podcast. His actions have backed that up, and the talk keeps heating up that someday he could be alright, alright, alright in office.