Matthew and Camila McConaughy Donate 80k Masks to Austin and New Orleans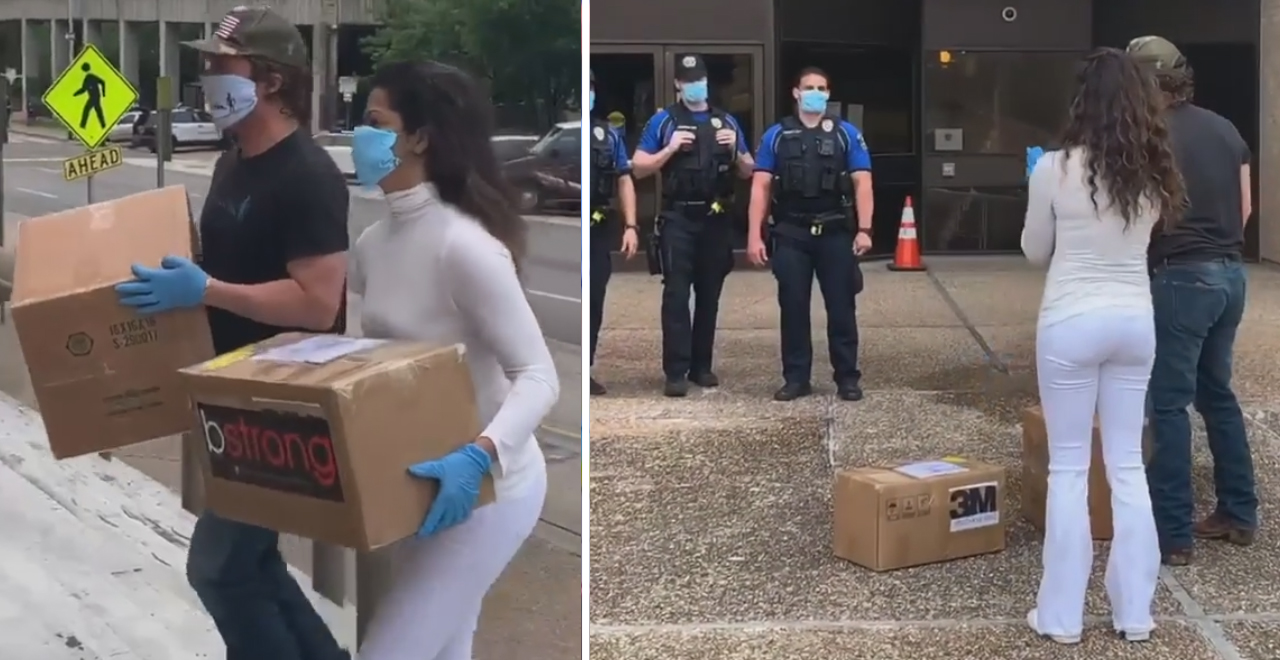 As the fight against the Coronavirus pandemic rages on, the healthcare professionals on the frontlines continue to put themselves at risk every day. They're endangering themselves to try to protect their patients, and the rest of their communities, from the spread of the virus. Unfortunately, many of them – especially in the heaviest hit locations, like New York City and New Orleans – don't have the supplies they need.
Personal protection equipment, like masks and gloves, has been hard to come by, not just for civilians worried about the outbreak, but for the doctors and nurses who deal with infected individuals every day.
Thankfully, people are stepping up, from the Patriots lending their plane for deliveries and regular folks leading fundraisers and sewing masks themselves to celebrities pitching in however they can. Like Matthew McConaughey and his wife Camila.
The couple hand-delivered a bunch of masks to police and fire stations in their native Austin, and shipped more to New Orleans, for a total of 80,000 masks. They're working with Bethenny Frankel's BS Strong initiative to get supplies to first responders.
"Matt and I were able to get approximately 80,000 masks, and it's a combination of surgical masks and KN95 masks that will be distributed between Austin and New Orleans, where they were getting hit pretty hard as well," Camila told PEOPLE. "It was important for us to make sure that here in Austin, not just the hospitals got them, but also the police department and the fire department as well. In this moment, we've got to find ways to help both sides because they're all on the front line right now and we can't afford to lose any of them."
Their efforts come just a few days after McConaughey served as MC for virtual bingo with a senior living facility, helping bring some excitement to the folks quarantined without visitors. The couple is clearly very connected to their community.
"We're doing in-person delivery because I need to know the quality control is there," says Camila. "We are delivering stuff to the Police Department in Austin, and then the Fire Department and Sheriff's Department as well. We are making sure the Austin area is covered in that sense and then New Orleans will be getting them in just a few days."