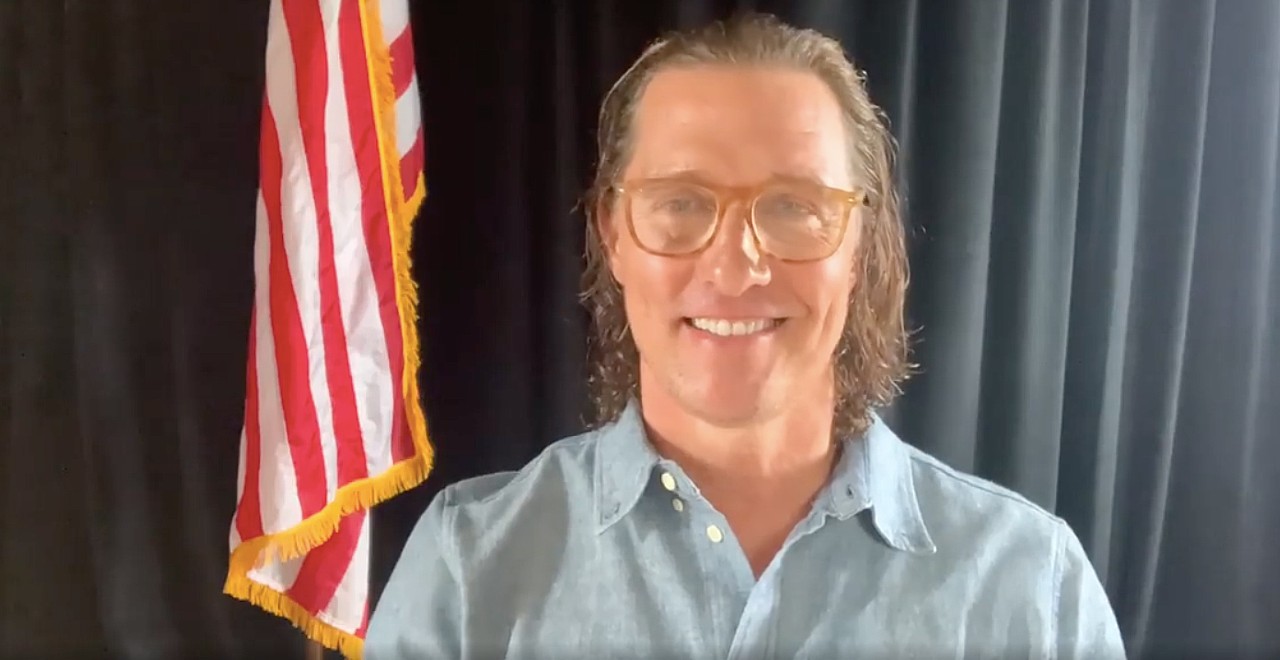 Credit: Instagram/officiallymcconaughey
The past several weeks have been challenging ones for Texas, with snowstorms and unusually-cold weather shocking residents of the Lone Star State. Local heroes have been stepping up left and right, helping neighbors and strangers make it safely through the treacherous weeks. Actor and Texas native Matthew McConaughey is one such hero, but fortunately, he has the resources to help more than your average Texan. McConaughey loves his state, so much so that he's even considering a future as a Texas governor. After seeing the devastation following recent storms, the actor and author stepped up to help.
"As most of you know, my home state of Texas was just hit with the worst winter storm it's had in the last 70 years. It left a whole lot of people without power, water, and a whole lot of basic necessities," McConaughey said on Instagram.
With power finally restored for most Texans, McConaughey points out that frozen pipes and busted water lines have left Texans in a state of crisis. From individuals to hospitals providing life-saving care, everyone relies on water – but right now, much of Texas is forced to go without.
"Camila and I are presently working with some wonderful organizations on the ground in Texas, but we know help is going to be needed for a while. That's why Camila, the Just Keep Livin Foundation, and I are putting together a virtual benefit to directly help the necessary long-term effort to rebuild Texas and take care of those in need."
View this post on Instagram
The Just Keep Livin Foundation was founded by Matthew and his wife Camila, and its main goal is to empower students to live healthier, more active lives. The organization also instills a sense of responsibility to kids in its programs, reminding them how important it is to give back to their communities.
McConaughey states that the virtual benefit will happen in the next two weeks, but in the meantime, he plans to share information about resources and ways to volunteer for those who are able.
The actor's empowering video ends with a call to action and reminds us that it doesn't take much to help. This quote perfectly sums it up, "Right now is the best time to safely check on your neighbor. Go knock on a door, go volunteer, and if you're a 'have' please help out a 'have-not', there's a bunch of them."
The Dad Staff is donating to a collection of food and warming centers throughout Texas to help families in need. Impact Your World allows us to contribute to 14 organizations, including The Red Cross, Mercy Chefs, Austin Pets Alive, as well as local food banks in Dallas, Houston, and Austin. If you are able, please consider donating any amount here.