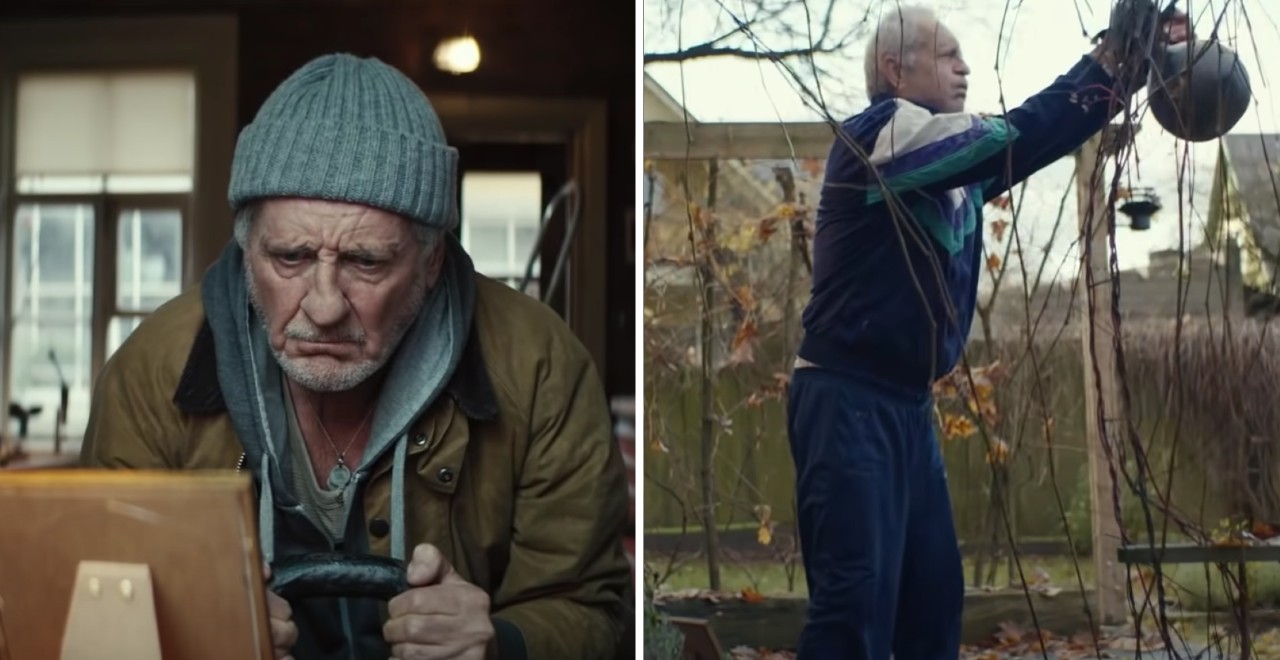 Credit: YouTube/DocMorris
Tis the season for holiday shorts that are created solely with the intention of making you cry. Sometimes we need that though, it can be kind of cathartic to feel some tangible emotion, wipe away a few tears, and move on with your day feeling refreshed. I don't even have to say much about this one to sell you on it. It has no words, and I can't even tell you the brand it's advertising because I can't read German. It all translates though because it's about a grandfather, and a kettle bell. I don't want to tell you anymore or spoil the ending, which I DID NOT SEE COMING (ok I did, but only about halfway through).
It will be the most fulfilling 2 minutes you'll spend on your phone all day.
It features an old man, living alone, who is reminiscing over photos of his family at home. He then goes into the garage and struggles mightily to move an old kettlebell even a smidge. But he trains, day in and day out, in the way only an old man can.
A nosy neighbor phones his family because she doesn't understand physical exercise and is a rat (this translates into all languages, she is the villain here, mind yo business LADY) at heart. So his daughter comes to check on him, but he continues to train year-round, getting better every day.
Then, at the end of the short, you see the reason he wanted to build a little bit of upper-body strength, and it's the type of reason that will kick you right in the feels.
The Google Translation of the YouTube description predictably makes little sense, but boils down to your health is the best gift of all, so take care of it so you can spend your time doing what matters in life.
This time of year really pulls out some great onion-cutting content, but this is the pantheon and deserves a solid 10 for the ending and the simple and easy to follow setup.