70-Yr-Old Grandpa Rows Across Atlantic, Raises $900k for Alzheimer's Research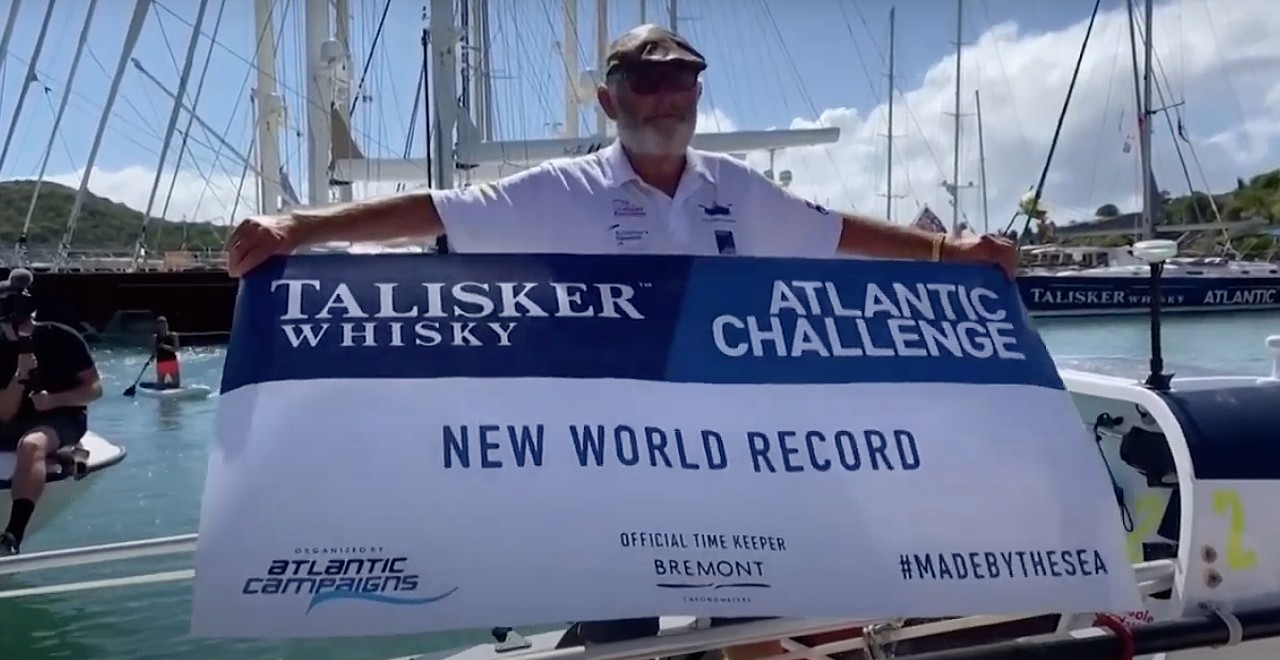 Rowing across the Atlantic at any age is an enormously impressive feat. The 3,000-mile journey is both taxing and dangerous, making the decision to travel solo a risky one. In early February, 70-year-old Frank Rothwell from Oldham completed the journey of a lifetime – the ambitious grandfather became the oldest person to ever row solo and completely unassisted across the Atlantic.
On December 12, after 18 long months of training, Rothwell departed from La Gomera in the Canary Islands to begin his 6-week-long voyage. Though Rothwell enjoys the adventure itself, this journey held a much larger meaning. Rothwell's 62-year-old brother-in-law Roger suffered from Alzheimer's, ultimately passing away from the disease.
Rothwell used his journey to raise money for Alzheimer's research, both for his beloved brother-in-law and for everyone else coping with the devastating disease around the world. The Iceland Foods Charitable Foundation pledged to match the first £500,000 ($692,749.50 USD) Rothwell raised, leading to a nearly $900,000 donation to Alzheimer's research.
"While rowing, I received heartbreaking messages from people who have had similar experiences to my own, with my brother-in-law, Roger, so I hope I've helped other families in some way too," Rothwell told The Guardian.
Last Saturday, Rothwell's incredible journey came to an end. He reunited with his wife of 50 years, Judith, and inspired people around the world. Rothwell's commitment and courage led to a significant donation to Alzheimer's research, research that will one day make it so that nobody has to suffer as his brother-in-law did.
"I felt quite emotional approaching the finish. It took six long weeks to row the Atlantic, but the challenge itself has taken over 18 months of training and preparation, so I'm very proud of what I've achieved and the unbelievable journey I've been on."