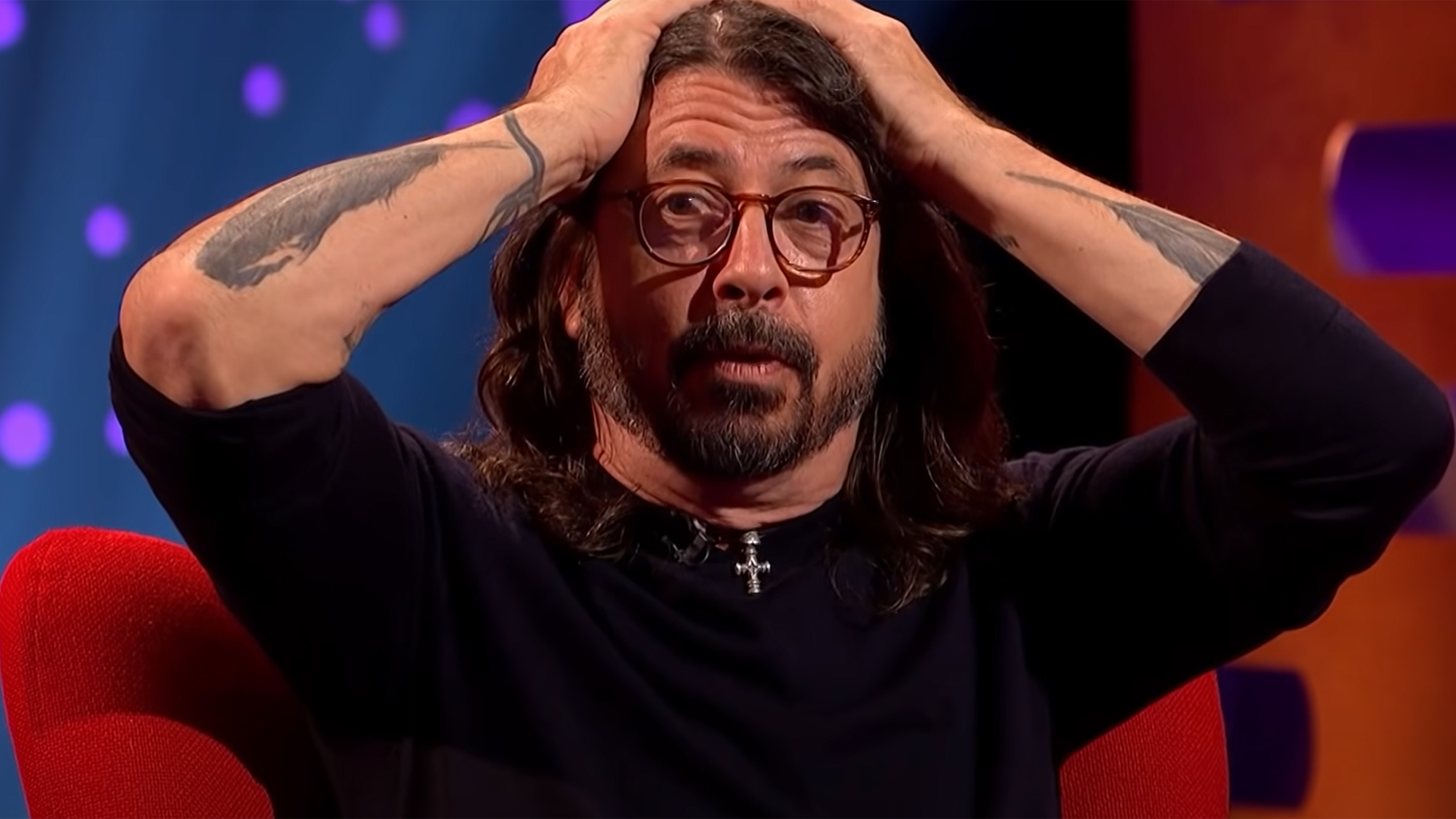 Credit: YouTube/The Graham Norton Show
When you're famous, different rules apply. You can just call up Aquaman to surprise your kids for their birthday. Or, if you're Dave Grohl, a great dad by all accounts, you can have one of the greatest musicians of all time give your daughter her first piano lesson. Grohl's daughter got her first music lesson not from her famous dad, but from a Beatle.
Grohl has been promoting his new memoir, Storyteller, in the press and was on The Graham Norton Show earlier this month where he shared the story about how his middle daughter Harper got a piano lesson from Paul McCartney himself.
Dads introduce their kids to music eventually, and usually, it can be begrudgingly. You don't want some toddler banging on drums or a third-grader driving you slowly insane playing "Hot Cross Buns" on a recorder, but you suck it up and do the right thing. In this case, Grohl explained his daughter Harper, then 5-years-old had never played any instrument before the meeting with McCartney.
Grohl had become acquaintances with the music legend and the McCartneys had stopped by to see the Grohls' newest baby (his youngest child). As he was leaving, Paul spotted a piano in the corner of the room.
"He just can't help himself, he sits down at the piano and starts playing 'Lady Madonna' in my f***ing house," Grohl said. "My mind is blown, I can't believe this is happening." 5-year-old Harper then went to the kitchen and got a cup, filled it with coins, and put it on the piano like a tip jar for the infamous Beatle.
Then McCartney started showing her how to play, teaching her chords, and they wrote a song together. That's when cool rock star dad Grohl turned into fan-boy dad when he took a picture of the duo at work.
"It's the only time I've taken a picture of Paul," he said, acknowledging he couldn't pass up capturing the cool dad moment. The next morning, Grohl heard his daughter playing the song she wrote with McCartney.
Then, in typical five-year-old fashion, she saw her dad listening, and stopped playing the piano forever.